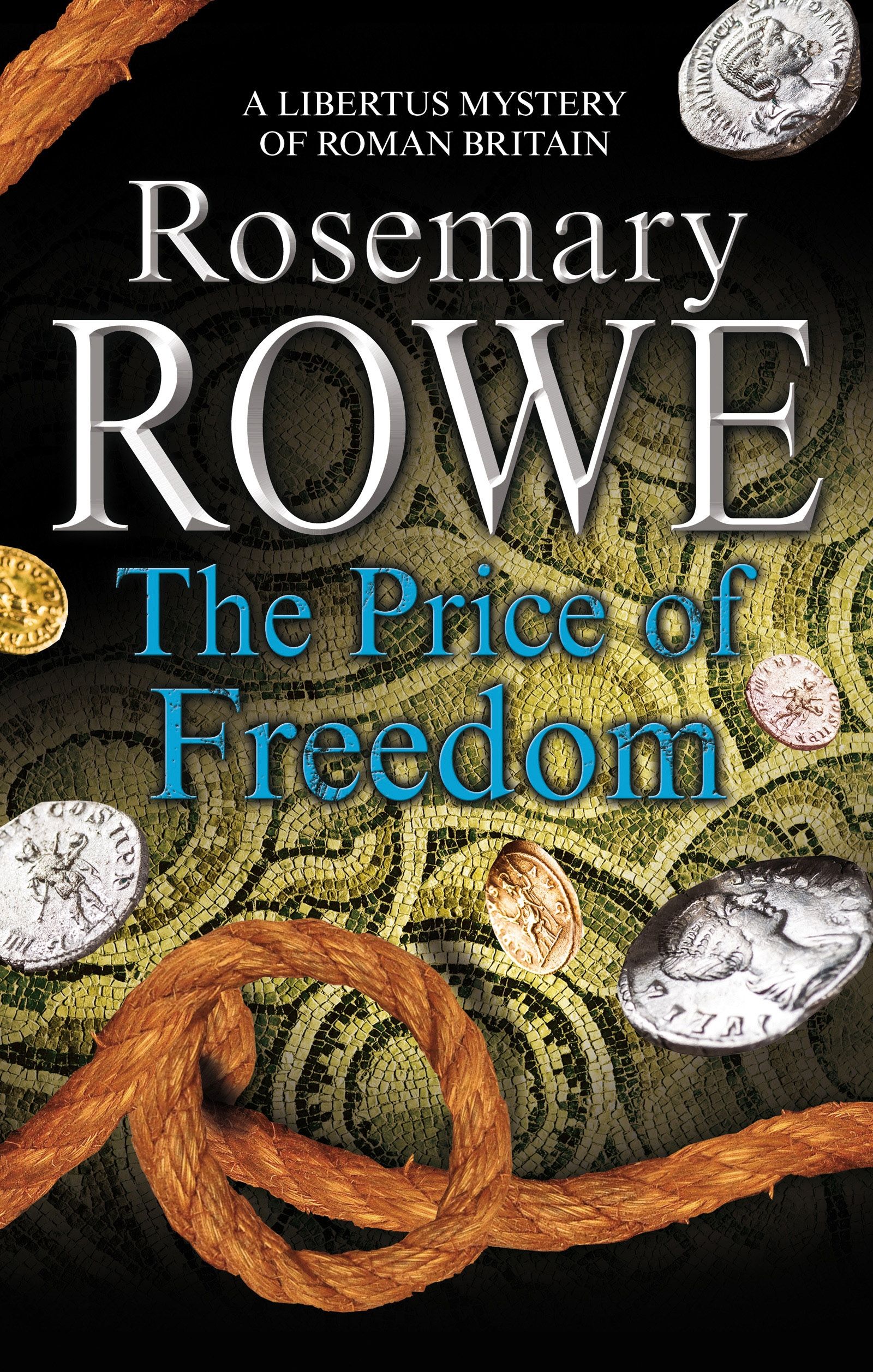 The Price of Freedom
by Rosemary Rowe
Mosaic artist and talented amateur sleuth Libertus investigates the curious suicide of a tax collector in the seventeenth Libertus mystery of Roman Britain – perfect for fans of Steven Saylor and Lindsey Davis.
Having been inveigled into standing for the local curia, responsible for the submission of all local tax, Libertus discovers that any shortfall must be made good by the councillors themselves. So when news arrives that a tax-collector from a nearby outpost has committed suicide, having gambled everything away, Libertus is despatched to make enquiries, in the hope of recovering at least some of the missing revenue. He has also been asked to attend a wedding, in place of his patron, who is expecting a visit from an Imperial Legate.
But the assignment which should have seen Libertus for once treated as an honoured guest begins to take grisly and unexpected turns. As he pieces together the unlikely truth, Libertus finds himself in mortal danger. Freedom, in all forms, is only relative – but there is a high price for it, sometimes paid in blood …
Reviews
"Fine period detail, nicely rounded characters, light humor and a clever plot make for an excellent read"
Booklist
"Rowe perfectly balances character and plot"
Publishers Weekly Starred Review
Editions
The Price of Freedom by Rosemary Rowe is available in the following formats
| | | | | | |
| --- | --- | --- | --- | --- | --- |
| Hardback | 9780727887429 | 1st February 2018 | 150 X 230mm | 240 | $28.99 |
| Hardback | 9780727887429 | 31st October 2017 | 150 X 230mm | 240 | £20.99 |
| Ebook | 9781780109329 | 1st February 2018 | N/A | 240 | $16.99 |
| Ebook | 9781780109329 | 1st February 2018 | N/A | 240 | £11.99 |
| Ebook | 9781780109329 | 1st February 2018 | N/A | 240 | $10.99 |
| Ebook | 9781780109329 | 1st February 2018 | N/A | 240 | £7.99 |
| Hardback - Large Print | 9780727829054 | 31st October 2018 | 140 X 225mm | 352 | $36.95 |
| Hardback - Large Print | 9780727829054 | 31st August 2018 | 140 X 225mm | 352 | £22.99 |
| Paperback | 9781847518699 | 1st April 2019 | 140 X 215mm | 240 | $17.95 |
| Paperback | 9781847518699 | 31st January 2019 | 140 X 215mm | 240 | £12.99 |
| Format | ISBN | Publication Date | Dimensions | Pages | Price |
The Libertus Mystery of Roman Britain Series