6 New Mystery Books for Crime Fiction Lovers
by Severn House on 7 February 2023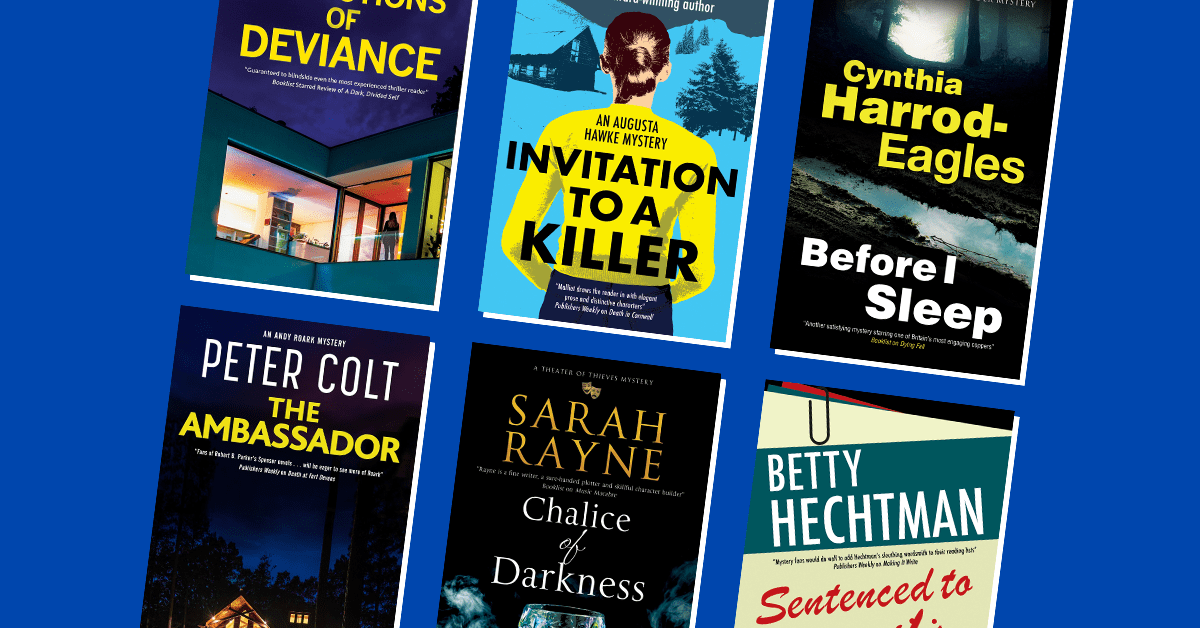 We're delighted to be publishing brand new books by six brilliant mystery authors today!
Get ready to dive into the brand-new Detective Inspector Slider mystery from acclaimed author Cynthia Harrod-Eagles.
Peter Colt takes us on a white-knuckle ride (with plenty of character nuance) in his latest Andy Roark mystery.
Master of all things gothic, Sarah Rayne, debuts her new Theater of Thieves mystery series set in early 20th century London.
Agatha Award-winning author G.M. Malliet returns with the second book starring crime writer-turned-amateur sleuth Augusta Hawke.
A.J. Cross delivers a meticulously detailed forensic mystery in her latest Will Traynor novel.
And Betty Hechtman brings us a classic whodunnit in her latest fourth-wall breaking Writer for Hire mystery.