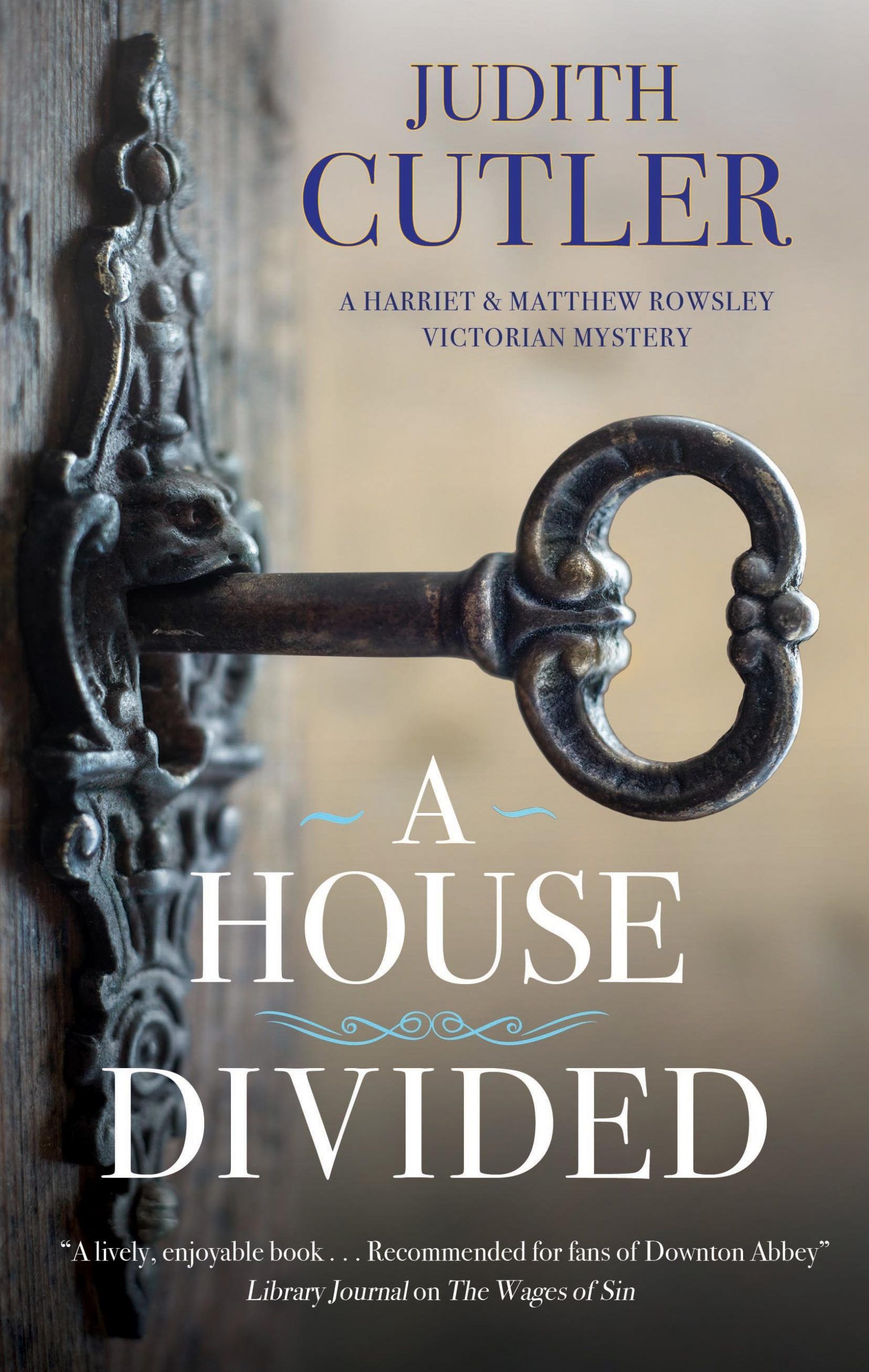 A House Divided
by Judith Cutler
Stranded at a house party – when a murderer strikes!
May 1861, Victorian England. When Matthew and Harriet Rowsley are invited to a house party at Clunston Park by Matthew's cousin, Colonel Barrington Rowsley and his wife Lady Hortensia, Harriet is nervous – surely the aristocratic guests will snub her? After all, they are but mere servants in their eyes! Her fears are realised on their first evening when the only person who deigns to speak to her is the spiteful Gräfin Weiser and confirmed when she commits a major faux-pas at the cricket match the following day.
But there's no escape! The cricket match is abandoned due to a storm, and flooding leaves the house guests stranded. Things worsen when Gräfin Weiser is found murdered and the finger is quickly pointed at Clara, an eleven-year-old maid as the culprit. Convinced that she cannot be guilty, Harriet and Matthew agree to investigate.
The aristocratic façade begins to crumble under their scrutiny, and they start to unlock the secrets of Clunston Park. Why does the Colonel allow his bullying friend Major Jameson so much leeway? Is there more to the befuddled Lord Pidgeon than meets the eye? Harriet and Matthew must uncover the truth, before they find themselves in deadly danger…
Reviews
"
A lively, enjoyable book … Recommended for fans of Downton Abbey
"
Library Journal on The Wages of Sin
"A gripping locked-room mystery with a suitably twisty plot, Cutler's latest also offers an intriguing look at social customs and gender roles during the Victorian period."
Booklist on Death's Long Shadow
"
A captivating series launch … Readers will look forward to seeing more of this enterprising duo
"
Publishers Weekly on The Wages of Sin
"
A Victorian twist on the ever popular upstairs-downstairs storyline
"
Kirkus Reviews on The Wages of Sin
"
Sparkling … A tight plot complements the diverse and entertaining cast of characters
"
Publishers Weekly on Death in Elysium
"A historical novelist with a superb grasp of her craft"
Andrew Taylor , bestselling crime and historical novelist, and Diamond Dagger winner
"Judith Cutler is an author as engaging as she is prolific. I've enjoyed her various series over many years."
Martin Edwards , crime novelist and winner of the Diamond Dagger 2020
Editions
A House Divided by Judith Cutler is available in the following formats
| | | | | | |
| --- | --- | --- | --- | --- | --- |
| Hardback | 9780727850256 | 1st November 2022 | 145 X 223mm | 240 | $29.99 |
| Hardback | 9780727850256 | 1st November 2022 | 145 X 223mm | 240 | £20.99 |
| Ebook | 9781448308125 | 1st November 2022 | N/A | 240 | $14.99 |
| Ebook | 9781448308125 | 1st November 2022 | N/A | 240 | £12.99 |
| Paperback | 9781448308132 | 25th July 2023 | 140 X 215mm | 240 | $18.99 |
| Paperback | 9781448308132 | 25th May 2023 | 140 X 215mm | 240 | £13.99 |
| Format | ISBN | Publication Date | Dimensions | Pages | Price |
The Harriet & Matthew Rowsley Victorian mystery Series