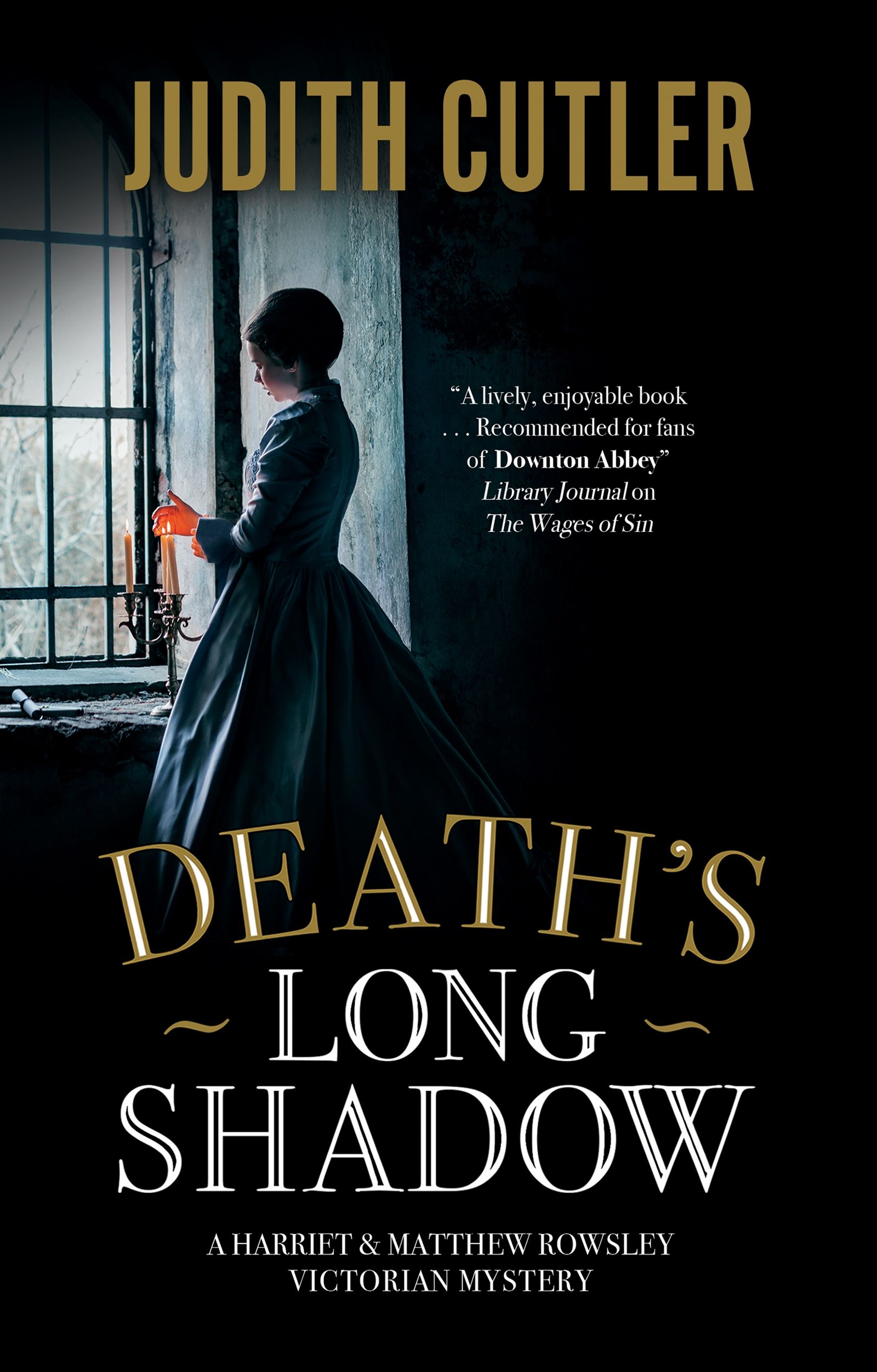 Death's Long Shadow
by Judith Cutler
The arrival of an unexpected guest means trouble ahead for the residents of Thorncroft House in this deftly-plotted Victorian mystery.
On a freezing winter's night, with the household in mourning following the death of the dowager Lady Croft, the residents of Thorncroft House are roused from their beds by the arrival of an unexpected visitor. Although Lady Stanton seems reluctant to explain the reasons for her visit, housekeeper Harriet Rowsley would never turn a stranger from the door; she offers Lady Stanton and her servants all the hospitality at her disposal, however secretive and arrogant the new guest might be.
But tensions arise over the following days, with both visitors and servants trapped indoors by the snow, and Lady Stanton proving a difficult and demanding guest. The situation worsens on the discovery of the body of a young housemaid lying crumpled at the foot of the stairs. A tragic accident … or something more sinister?
Who exactly is Lady Stanton, and why has she come to Thorncroft? Has her arrival anything to do with the housemaid's death? As the household remains trapped and tensions escalate, Harriet and her husband Matthew are forced to face the fact that they may be harbouring a murderer in their midst …
Reviews
"A gripping locked-room mystery with a suitably twisty plot"
Booklist
"A lively, enjoyable book ... Recommended for fans of Downton Abbey"
Library Journal on The Wages of Sin
"A caotivating series launch ... Readers will want to see more of this enterprising duo"
Publishers Weekly on The Wages of Sin
"A promising series debut with engaging characters, social commentary, and a Victorian twist on the ever popular upstairs-downstairs storyline"
Kirkus Reviews on The Wages of Sin
"Enjoyable ... The surprising conclusion definitely satisfies"
Publishers Weekly on Green and Pleasant Land
"Sparkling ... A tight plot complements the diverse and entertaining cast of characters"
Publishers Weekly on Death in Elysium
Editions
Death's Long Shadow by Judith Cutler is available in the following formats
| | | | | | |
| --- | --- | --- | --- | --- | --- |
| Hardback | 9780727850249 | 2nd November 2021 | 147 X 225mm | 240 | $28.99 |
| Hardback | 9780727850249 | 26th August 2021 | 147 X 225mm | 240 | £20.99 |
| Ebook | 9781448305612 | 1st October 2021 | N/A | 240 | $6.99 |
| Ebook | 9781448305612 | 1st October 2021 | N/A | 240 | £4.99 |
| Paperback | 9781780298238 | 28th June 2022 | 140 X 217mm | 240 | $17.95 |
| Paperback | 9781780298238 | 28th April 2022 | 140 X 217mm | 240 | £12.99 |
| Format | ISBN | Publication Date | Dimensions | Pages | Price |
The Harriet & Matthew Rowsley Victorian mystery Series