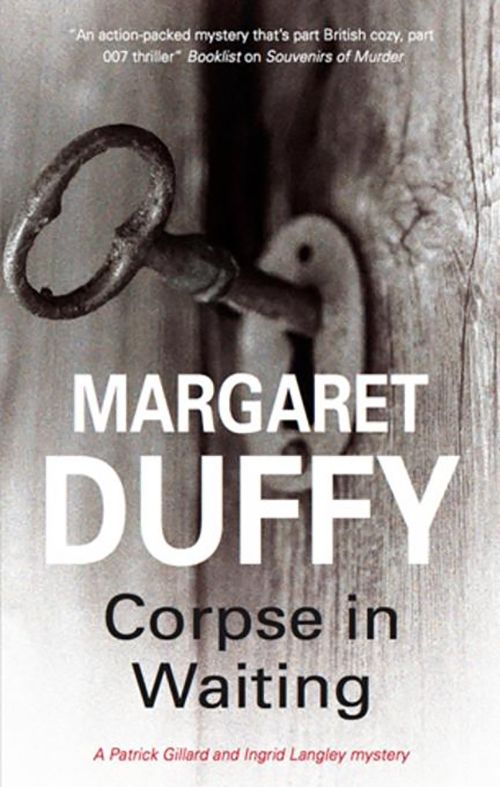 Corpse in Waiting
by Margaret Duffy
The brand-new Patrick Gillard and Ingrid Langley mystery

Ingrid Langley and her husband and colleague Patrick Gillard, late of M15 and now working for the Serious and Organized Crime Agency, decide to holiday in Bath. It may be close to home, but they both badly need a break. The holiday proceeds sedately enough, but trouble – their old friend – is never far away.
Ingrid tries not to feel jealous when they bump into Patrick's old flame, the beautiful Alexandra Nightingale, and he agrees to help her house-hunt. But when Ingrid joins them on a viewing, she makes a very gruesome discovery indeed . . .
Editions
Corpse in Waiting by Margaret Duffy is available in the following formats
Ebook

*

9781780100975
1st April 2011
N/A
208
$10.99
Ebook

*

9781780100975
1st April 2011
N/A
208
£8.99
Format
ISBN
Publication Date
Dimensions
Pages
Price
* Out of print
The Gillard & Langley Mystery Series