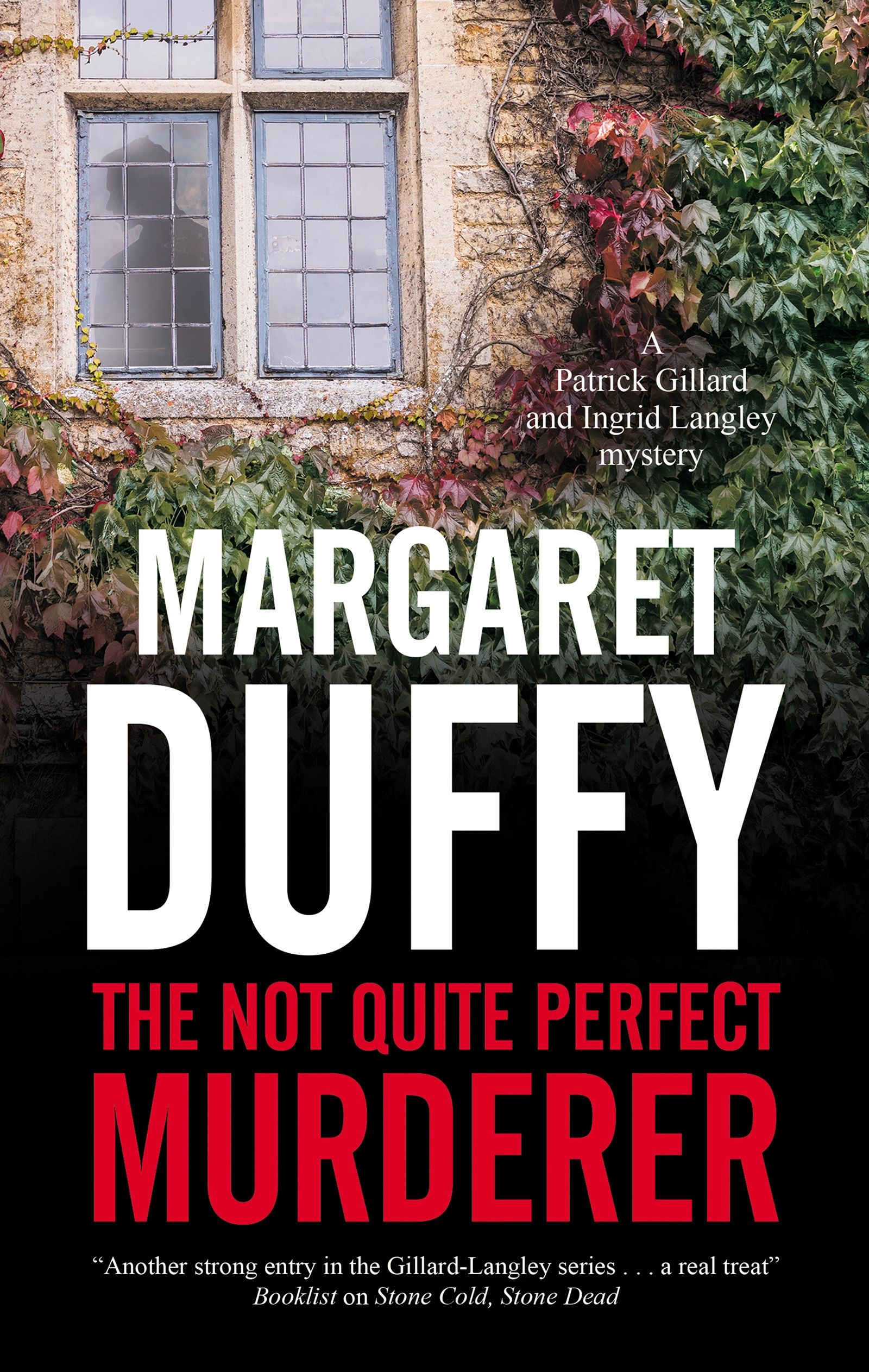 The Not Quite Perfect Murderer
by Margaret Duffy
A London gangster brings terror and murder to Bath, but is he about to meet his match in Patrick Gillard and Ingrid Langley?
Damien 'Spike' Baker is a young voyeur who loves to climb up trees, houses, walls . . . and look in people's windows. But when he climbs up some rampant ivy on a large house and peers through one of its windows, he makes a deadly mistake. What did he see?
Detective Chief Inspector James Carrick of Bath CID is dealing with a raid on a jeweller's shop. Then he breaks his leg and has the discovery of Damien's body on a building site near the River Avon to contend with. Fortunately his old friend, Patrick Gillard, now retired – almost – from the National Crime Agency, offers to assist with the investigation. Can Patrick and his wife and working partner, Ingrid Langley, catch an out-of-control psychopath intent on strangling everyone who gets in his way?
Reviews
"
Readers who prize complex plotting and label-defying
protagonists will be pleased
"
Booklist
"The pair's unusual background and complex personalities add interest"
Kirkus Reviews
Kirkus Reviews on Gillard's Sting
"Another strong entry in the Gillard & Langley series"
Booklist on Stone Cold, Stone Dead
"Nonstop action and tangled clues"
Kirkus Reviews on Dust to Dust
"A good mystery is a good mystery, and this is one"
Publishers Weekly on Ashes to Ashes
"A great read-alike for those who enjoy other hard-boiled husband-and-wife teams, like Dennis Lehane's Patrick Kenzie and Angie Gennaro"
Booklist on Ashes to Ashes
Editions
The Not Quite Perfect Murderer by Margaret Duffy is available in the following formats
Hardback

*

9780727850614
5th October 2021
145 X 224mm
224
$28.99
Hardback

*

9780727850614
29th July 2021
145 X 224mm
224
£20.99
Ebook
9781448305520
1st September 2021
N/A
224
$14.99
Ebook
9781448305520
1st September 2021
N/A
224
£12.99
Format
ISBN
Publication Date
Dimensions
Pages
Price
* Out of print
The Gillard & Langley Mystery Series