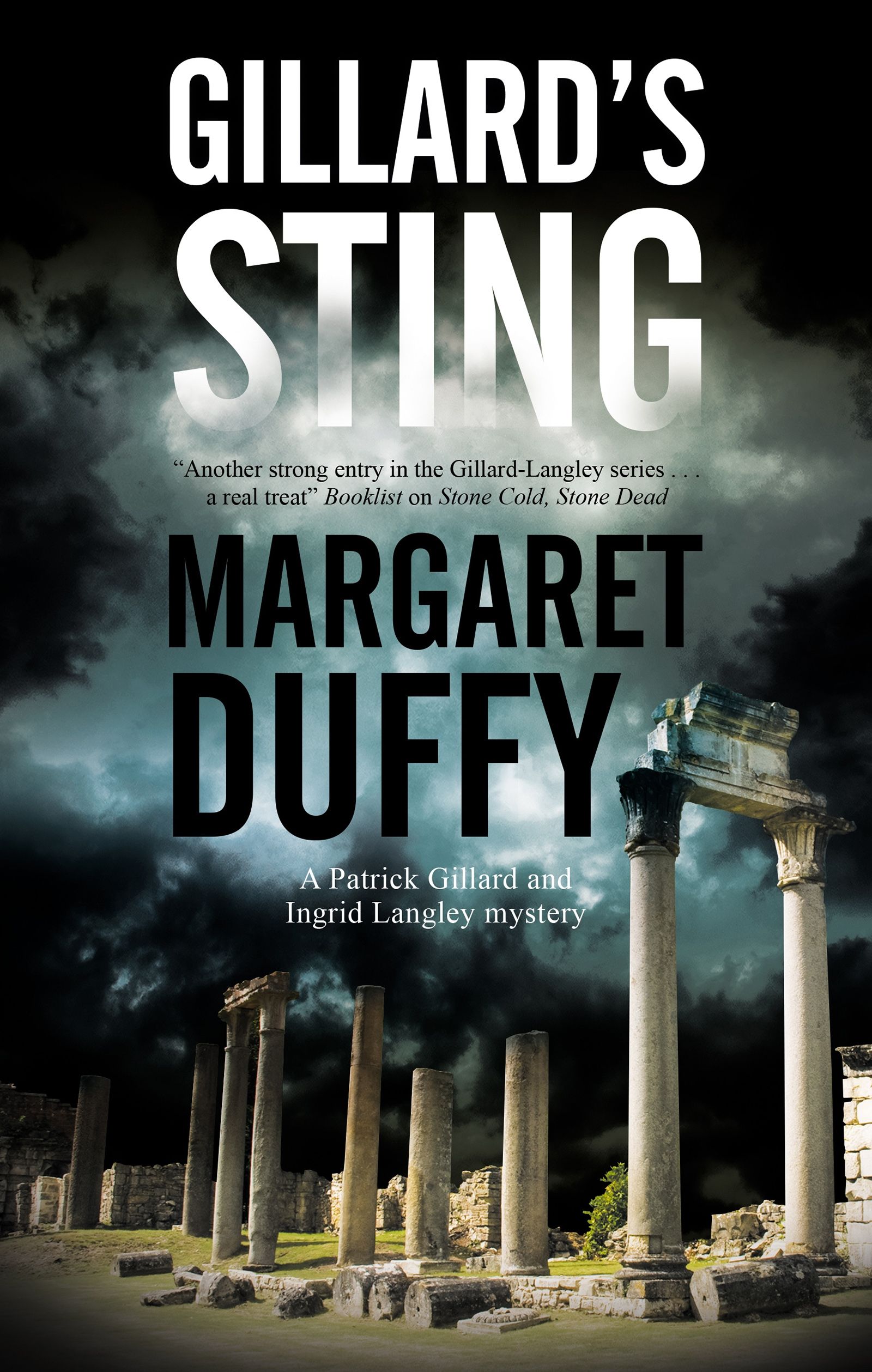 Gillard's Sting
by Margaret Duffy
The stakes couldn't be higher for Patrick Gillard when he is drawn out of retirement to find a missing former Met commander – but Patrick's not the only one on his tail . . .
Patrick Gillard is drawn out of retirement when his former NCA boss, Commander Michael Greenway, appears on his doorstep. John Brinkley, a newly retired commander of the Metropolitan Police, has gone missing, and Greenway wants Patrick to find him.
Brinkley is wanted in connection with corruption in the Met, but Patrick is convinced that there's more to his disappearance than meets the eye. Why is Brinkley's old boss, Assistant Commissioner Luke Wallingford, so keen on his arrest, and what does Brinkley know that has the Met, MI5 and dangerous mobsters all on his tail?
Patrick and his wife and working partner, Ingrid Langley, soon realize that the stakes are far higher than they imagined – and that someone is prepared to go to any lengths to keep what Brinkley knows hidden . . .
Editions
Gillard's Sting by Margaret Duffy is available in the following formats
Hardback

*

9780727890542
2nd March 2021
145 X 222mm
224
$28.99
Hardback

*

9780727890542
31st December 2020
145 X 222mm
224
£20.99
Ebook
9781448304356
1st July 2020
N/A
224
$14.99
Ebook
9781448304356
1st February 2021
N/A
224
£12.99
Hardback - Large Print

*

9781780291949
26th October 2021
145 X 225mm
304
$36.95
Hardback - Large Print

*

9781780291949
26th August 2021
145 X 225mm
304
£22.99
Format
ISBN
Publication Date
Dimensions
Pages
Price
* Out of print
The Gillard & Langley Mystery Series