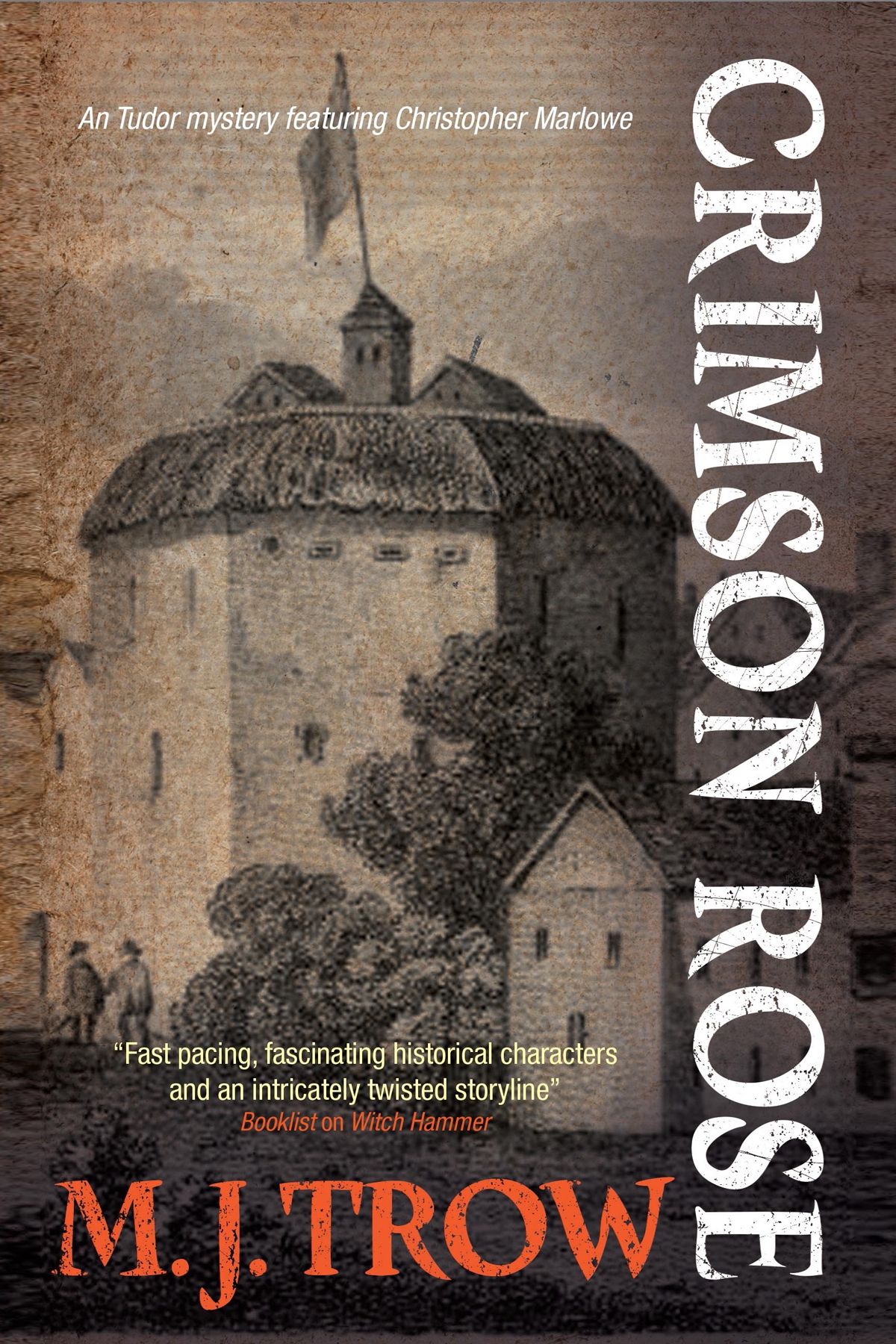 Crimson Rose
by M.J. Trow
Fans of Edward Marston's amusing Elizabethan theater mysteries, featuring Nicholas Bracewell, will enjoy Kit Marlowe's part in the drama at the Crimson Rose
March, 1587. Christopher Marlowe's play Tamburlaine, with the incomparable Ned Alleyn in the title role, has opened at the Rose Theatre, and a new era on the London stage is born.
Yet the play is almost shut down on its opening night. For a member of the audience, Eleanor Merchant, lies dead, hit by a musket ball fired from the stage. The man with his finger on the trigger? A bit-part player named Will Shakespeare.
Convinced of Shakespeare's innocence, Marlowe determines to find out what really happened. When a second body is found floating in the River Thames, it becomes clear that Eleanor Merchant's death was no accident, and that something deeper and darker is afoot. And why is the Queen's spymaster, Sir Francis Walsingham, taking a close personal interest in the case?
Editions
Crimson Rose by M.J. Trow is available in the following formats
Ebook
9781780104539
1st November 2013
N/A
224
$10.99
Ebook
9781780104539
1st November 2013
N/A
224
£8.99
Hardback - Large Print

*

9780727896902
31st May 2014
147 X 222mm
384
$32.95
Hardback - Large Print

*

9780727896902
27th March 2014
147 X 222mm
384
£20.99
Format
ISBN
Publication Date
Dimensions
Pages
Price
* Out of print
The Kit Marlowe Mystery Series