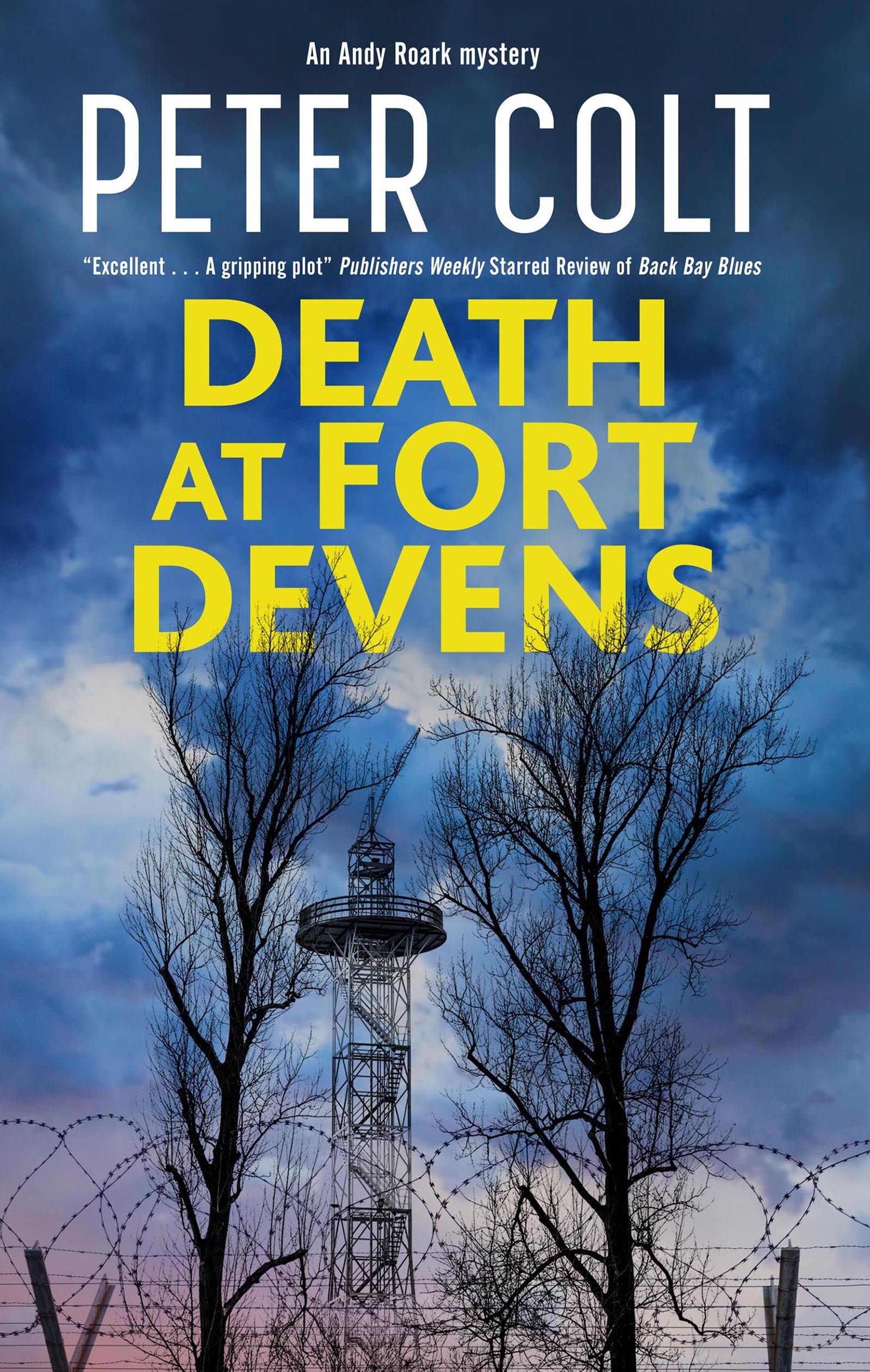 Death at Fort Devens
by Peter Colt
It's a race against time to find a teenager missing on the mean streets of Boston, in this hardboiled mystery featuring Andy Roark, Vietnam veteran turned Private Investigator.
"As good as, and maybe even better, than Robert Parker or Dennis Lehane, Peter Colt's Andy Roark is my new favorite sleuth" – International aid worker, journalist and writer Roberta Gately, author of the Jessie Novak mysteries
"Strong mystery . . . Colt plays fair with the reader before the satisfying reveal" Publishers Weekly
Boston, 1985. Private Investigator Andy Roark left the military behind years ago, but his past comes flooding back when he's hired by an old army buddy who's worried about his rebellious teenage daughter's safety. There are bonds of blood between Roark and the highly-decorated Lieutenant Colonel Dave Billings, forged in the steamy Vietnamese jungle, and some debts aren't easy to forget.
Working the case for free, Roark's investigation quickly leads him to Boston's Combat Zone, five acres of sex, drugs and crime, right in the heart of one of America's oldest cities – and to Judy's unsavory new boyfriend, the drug-dealing K-nice.
Then Judy runs away, and the clock starts ticking in earnest. Roark is determined to save his friend's daughter from a life of drugs and prostitution, but it'll take more than missing-person flyers and polite questions to save the girl and get them both out of the concrete jungle of the Combat Zone alive.
This page-turning hard-edged mystery, written by a US Army veteran and New England police officer, is a great choice for readers who enjoy military detail, twisty plots and classic PI heroes with plenty of flaws, humour and attitude.
Reviews
"Excellent . . . balances a gripping plot with further development of Roark's character. Jeremiah Healy fans looking for a new Beantown hero will be eager for more"
Publishers Weekly Starred Review of Back Bay Blues
"A classical mystery with an honor-bound detective and a keen sense of place . . . Roark is genuinely likeable (not too tough, but not a patsy)"
The New York Times on Back Bay Blues
"Roark's skill at his job is displayed amid a gift for self-conscious mockery . . . There's plenty of room for detection and a blood-soaked finale"
Booklist on Back Bay Blues
"Entertaining . . . Like Philip Marlowe – or Robert Parker's Spenser – Andy has a sharp eye for telling detail and male haberdashery"
Publishers Weekly on The Off-Islander
Kirkus Reviews on The Off-Islander
"Atmospheric . . . Should appeal to fans of the early works of Dennis Lehane and Robert B. Parker"
Library Journal on The Off-Islander
Editions
Death at Fort Devens by Peter Colt is available in the following formats
| | | | | | |
| --- | --- | --- | --- | --- | --- |
| Hardback | 9781448307661 | 7th June 2022 | 150 X 230mm | 224 | $28.99 |
| Hardback | 9781448307661 | 31st March 2022 | 150 X 230mm | 224 | £20.99 |
| Ebook | 9781448307883 | 1st May 2022 | N/A | 224 | $14.99 |
| Ebook | 9781448307883 | 1st May 2022 | N/A | 224 | £12.99 |
| Paperback | 9781448307890 | 31st January 2023 | 132 X 181mm | 224 | $18.99 |
| Paperback | 9781448307890 | 24th November 2022 | 132 X 181mm | 224 | £12.99 |
| Format | ISBN | Publication Date | Dimensions | Pages | Price |
The Andy Roark mystery Series