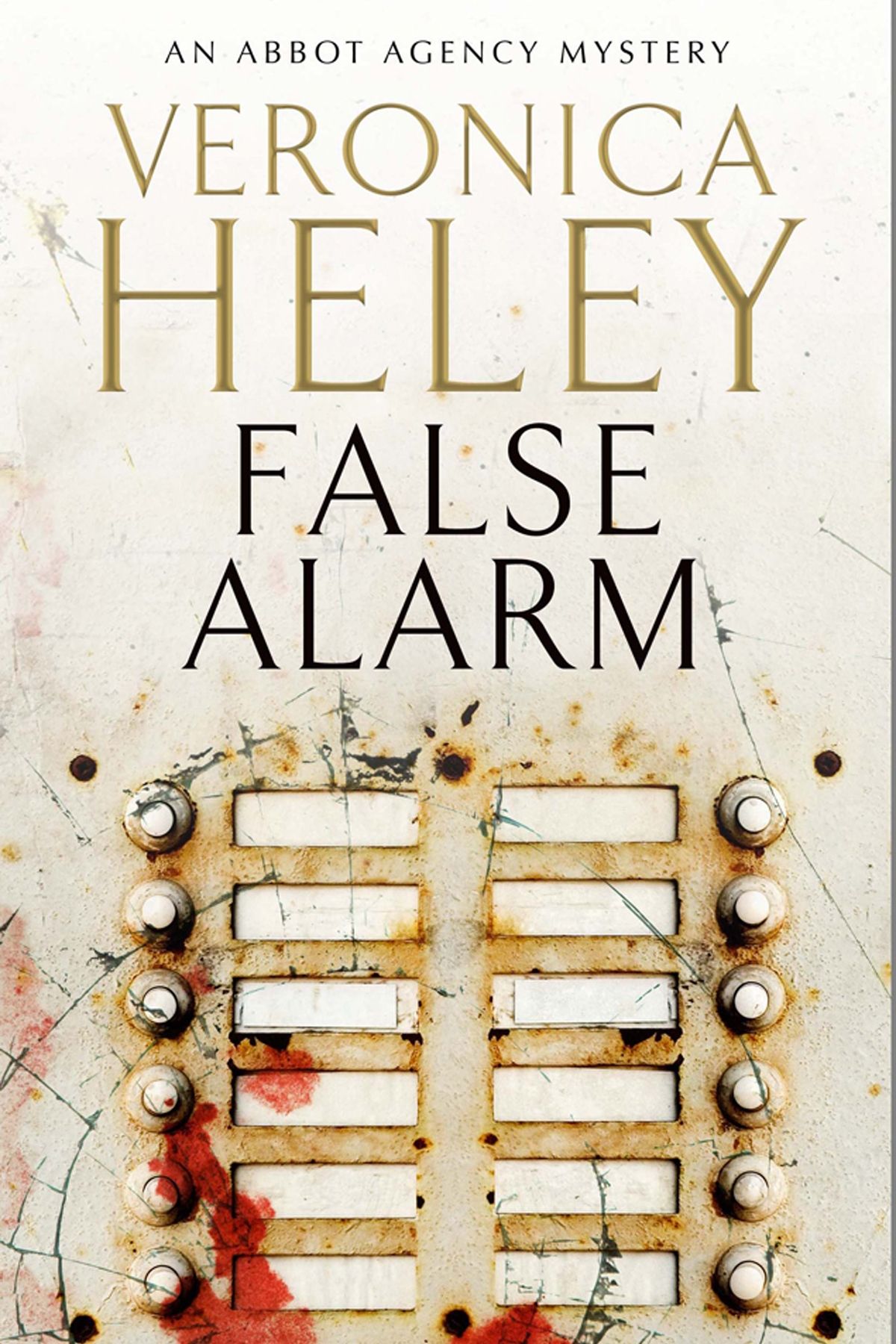 False Alarm
by Veronica Heley
In the latest Abbot Agency mystery, Bea finds herself obligated to help a businessman whose life is in danger . . . and is sucked into a community packed with scandal, intrigue and corruption
Bea Abbot is asked to find the man or woman who laid a booby trap for Sir Lucas Ossett, the powerful head of an international company, in his own block of flats.
She finds Sir Lucas's wife in a state of fear, while gossiping elderly ladies cast doubt on the probity of their neighbours; these include a 'therapist', an ex-employee of Sir Lucas's, and a cross-section of yuppies and oddballs with life-threatening problems. Call-girl cards have been left in tenants' letterboxes, a cat has met an untimely end, and snow is forecast. Sir Lucas's influence reaches out to touch and perhaps corrupt even those nearest to Bea, while trivial incidents escalate into violence and death.
Bea ruins two beautiful pairs of high-heeled boots in her attempt to separate the foolish from the murderous and reveal who it is who has brought death and destruction to so many people . . .
Reviews
"The stylish, sixty something Bea makes an appealing lead in a series that combines humor with quirky characters and a nicely evoked contemporary London setting"
Booklist
"A closed-room drama with a fascinating set of characters makes for an intriguing whodunit"
Library Journal
"The Abbot Agency's seventh outing will be just the thing for readers who like their cozies with a bit of bite."
Kirkus Reviews
Editions
False Alarm by Veronica Heley is available in the following formats
Ebook

*

9781780103655
1st March 2013
N/A
224
£4.99
Ebook

*

9781780103655
1st March 2013
N/A
224
$6.99
Paperback
9781847514660
30th June 2015
138 X 216mm
224
£12.99
Paperback
9781847514660
30th June 2015
138 X 216mm
224
£13.99
Format
ISBN
Publication Date
Dimensions
Pages
Price
* Out of print
The Abbot Agency mystery Series