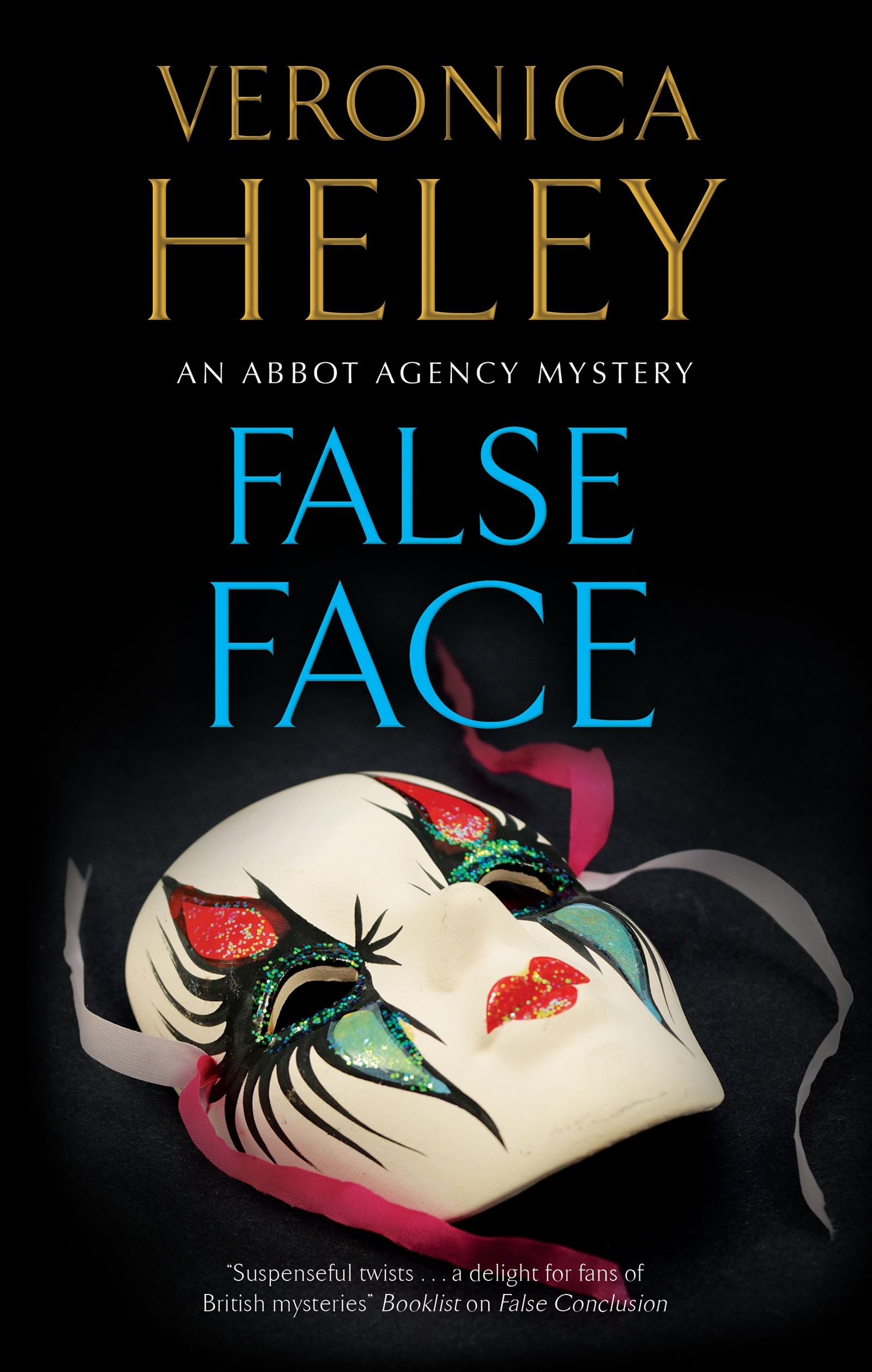 False Face
by Veronica Heley
Bea Abbot's newly married bliss is short-lived when she is dragged into a deadly game involving a famous actress, theft and murder.
Bea Abbot's husband and talented artist, Piers, is in a state. His morning visit to actress and 'national treasure' Karina's Belgravia home has ended in chaos. An antique necklace and diamond ring have been discovered missing, along with a memory stick storing Karina's highly anticipated memoirs.
Karina's housekeeper, Mrs Hennessey, her ghostwriter, Molly, and Piers himself are all accused of a conspiracy to rob the actress. When it transpires that the three were employed through the Abbot Agency, and some of the missing items are found in Piers' pockets, Bea is dragged into the melee.
But as she investigates, events take a chilling turn . . . Can Bea get to the bottom of the sinister goings-on in time to save Piers' reputation and to catch a killer?
Reviews
"The urban equivalent of a British village cozy … A likable heroine, who can play the dithery old lady while cracking challenging cases, combines with suspenseful twists, quirky supporting characters, and a satisfying ending to make this a delight for fans of British mysteries"
Booklist on False Conclusion
"Heley expertly melds menace with humor. Fans of darker cozies won't be disappointed"
Publishers Weekly on False Conclusion
"A good choice for fans of the British cozy, especially those with an Agatha Christie feel, combining gentle humor, an intrepid heroine, and an unusual plot with quirky twists"
Booklist on False Account
"Bizarre twists and sparkly characters ... an endearing, entertaining read"
Booklist on False Pride
"Those fond of darker English cozies will find much to savor"
Publishers Weekly on False Pride
"A wealth of plot twists ... an enticing read"
Booklist on False Fire
Editions
False Face by Veronica Heley is available in the following formats
Hardback
9780727850577
7th December 2021
145 X 223mm
224
$28.99
Hardback
9780727850577
30th September 2021
145 X 223mm
224
£20.99
Ebook

*

9781448305896
1st November 2021
N/A
224
$14.99
Ebook

*

9781448305896
1st November 2021
N/A
224
£12.99
Hardback - Large Print
9781448309559
28th February 2023
146 X 224mm
320
$36.95
Hardback - Large Print
9781448309559
29th December 2022
146 X 224mm
320
£22.99
Paperback
9781448305902
29th November 2022
140 X 215mm
240
$17.95
Paperback
9781448305902
29th September 2022
140 X 215mm
240
£13.99
Format
ISBN
Publication Date
Dimensions
Pages
Price
* Out of print
The Abbot Agency mystery Series