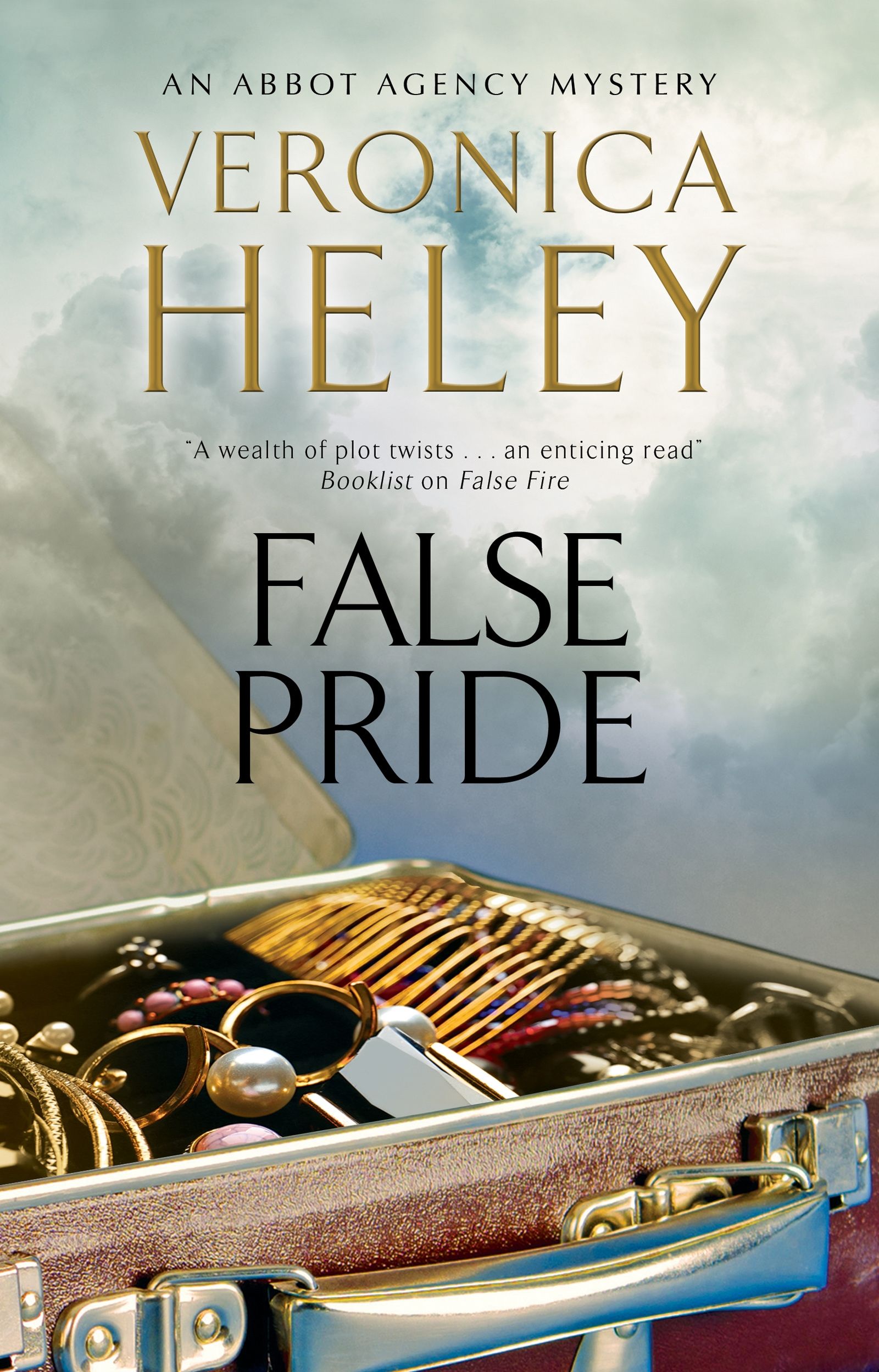 False Pride
by Veronica Heley
A brown leather briefcase containing priceless family jewels brings chaos and carnage to Bea's ordered life in the latest lively Abbot Agency mystery.
Looking forward to a peaceful weekend, Bea Abbot's plans are disrupted by the unexpected arrival of one of her clients, bearing a brown leather briefcase full of expensive jewellery. Magda Summerleys has been working as a housekeeper for wealthy art expert Lucas Rycroft who, she says, entrusted her with the briefcase for safekeeping – and who seems to have disappeared without trace.
Drawn into the tangled affairs of the dysfunctional Rycrofts, Bea soon discovers that other members of the family are determined to get their hands on the jewels – by whatever means necessary. Also caught up in the chaos is her ex-husband Piers, who had been commissioned to paint Lucas Rycroft's portrait. Then a body is discovered at Lucas's home …and events begin to spiral out of control.
Editions
False Pride by Veronica Heley is available in the following formats
Hardback
9780727887658
1st April 2018
144 X 224mm
240
$28.99
Hardback
9780727887658
29th December 2017
144 X 224mm
240
£20.99
Hardback
9780727887658
1st April 2018
144 X 224mm
240
$28.99
Hardback
9780727887658
29th December 2017
144 X 224mm
240
£20.99
Ebook
9781780109428
1st April 2018
N/A
240
$10.99
Ebook
9781780109428
1st April 2018
N/A
240
£8.99
Ebook
9781780109428
1st April 2018
N/A
240
$10.99
Ebook
9781780109428
1st April 2018
N/A
240
£7.99
Hardback - Large Print

*

9780727892232
30th August 2019
145 X 240mm
368
$36.95
Hardback - Large Print

*

9780727892232
30th August 2019
145 X 240mm
368
£22.99
Paperback
9781847518804
1st December 2019
137 X 215mm
240
$17.95
Paperback
9781847518804
30th September 2019
137 X 215mm
240
£12.99
Paperback
9781847518804
1st December 2019
137 X 215mm
240
$17.95
Paperback
9781847518804
30th September 2019
137 X 215mm
240
£12.99
Format
ISBN
Publication Date
Dimensions
Pages
Price
* Out of print
The Abbot Agency mystery Series