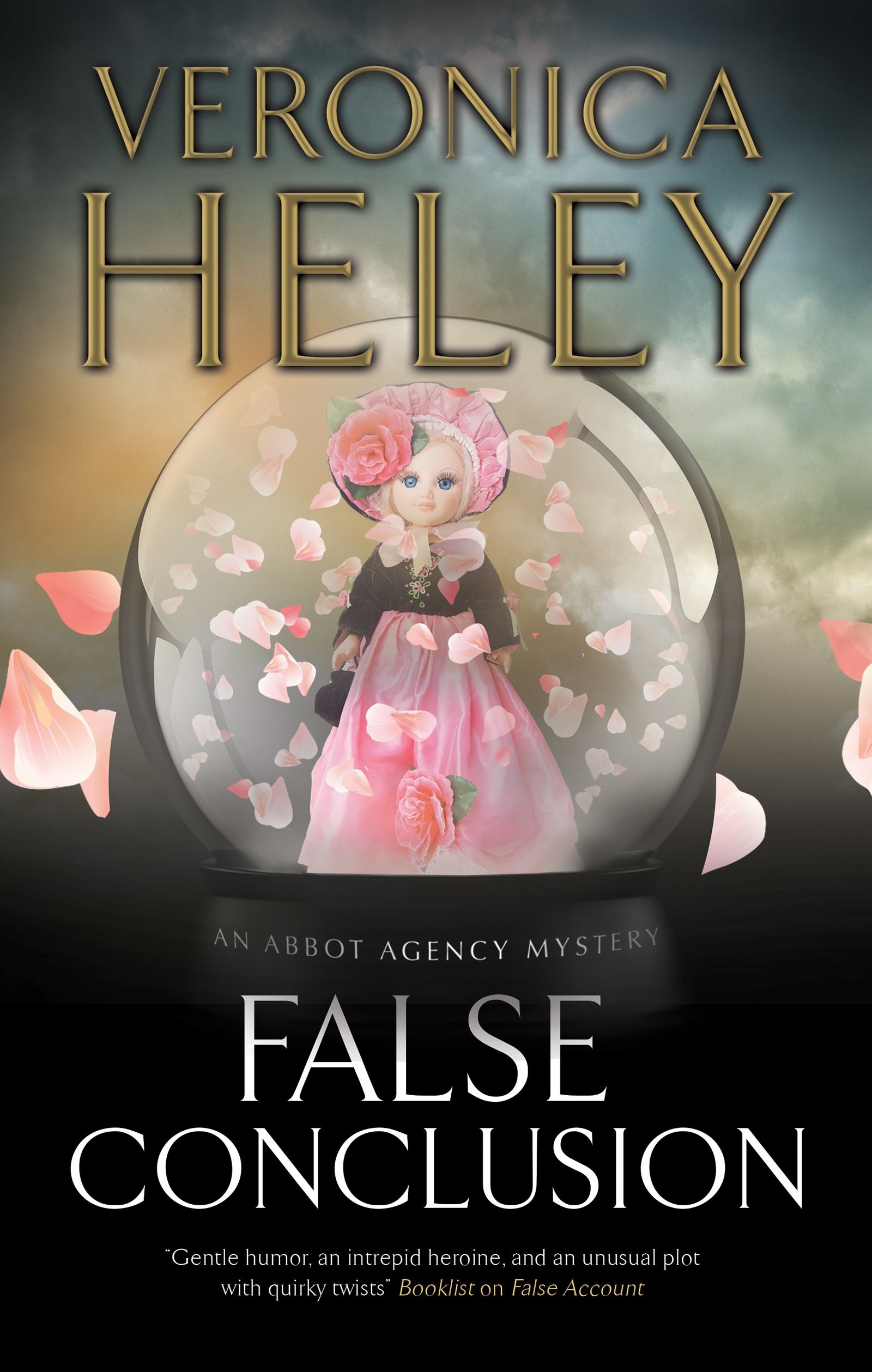 False Conclusion
by Veronica Heley
An uninvited house guest throws Bea Abbot's summer plans into chaos, bringing danger and peril to Bea's door.
Bea Abbot is looking forward to spending the summer with her fourteen-year-old ward, Bernice, but her plans go awry when one of Bernice's schoolfriends finds herself in trouble. Evelina Trescott's uncle has died in a mysterious accident at their country house, and her aunt, Mrs Trescott, is keen to hide Evelina away from the police.
Evelina arrives on Bea's doorstep catatonic, heavily drugged up on epilepsy medication and unable to remember finding her uncle's body. Is she really a hapless victim, or is Bea harbouring a wily criminal?
The more Bea learns about the troublesome Trescotts, the more she realizes something is horribly wrong, and soon finds herself drawn into a dark web of greed, abuse, and murder.
Reviews
"The urban equivalent of a British village cozy … A likable heroine, who can play the dithery old lady while cracking challenging cases, combines with suspenseful twists, quirky supporting characters, and a satisfying ending to make this a delight for fans of British mysteries"
Booklist
"Heley expertly melds menace with humor. Fans of darker cozies won't be disappointed"
Publishers Weekly
"A good choice for fans of the British cozy, especially those with an Agatha Christie feel, combining gentle humor, an intrepid heroine, and an unusual plot with quirky twists"
Booklist on False Account
"Bizarre twists and sparkly characters ... an endearing, entertaining read"
Booklist on False Pride
"Those fond of darker English cozies will find much to savor"
Publishers Weekly on False Pride
"A wealth of plot twists ... an enticing read"
Booklist on False Fire
Editions
False Conclusion by Veronica Heley is available in the following formats
| | | | | | |
| --- | --- | --- | --- | --- | --- |
| Hardback | 9780727889744 | 7th July 2020 | 144 X 224mm | 224 | $28.99 |
| Hardback | 9780727889744 | 31st March 2020 | 144 X 224mm | 224 | £20.99 |
| Ebook | 9781448304202 | 1st May 2020 | N/A | 224 | $10.99 |
| Ebook | 9781448304202 | 1st May 2020 | N/A | 224 | £7.99 |
| Hardback - Large Print | 9781780291994 | 30th November 2021 | 145 X 220mm | 320 | $36.95 |
| Hardback - Large Print | 9781780291994 | 30th September 2021 | 145 X 220mm | 320 | £22.99 |
| Paperback | 9781780296951 | 30th November 2021 | 140 X 215mm | 224 | $17.95 |
| Paperback | 9781780296951 | 30th September 2021 | 140 X 215mm | 224 | £12.99 |
| Format | ISBN | Publication Date | Dimensions | Pages | Price |
The Abbot Agency mystery Series