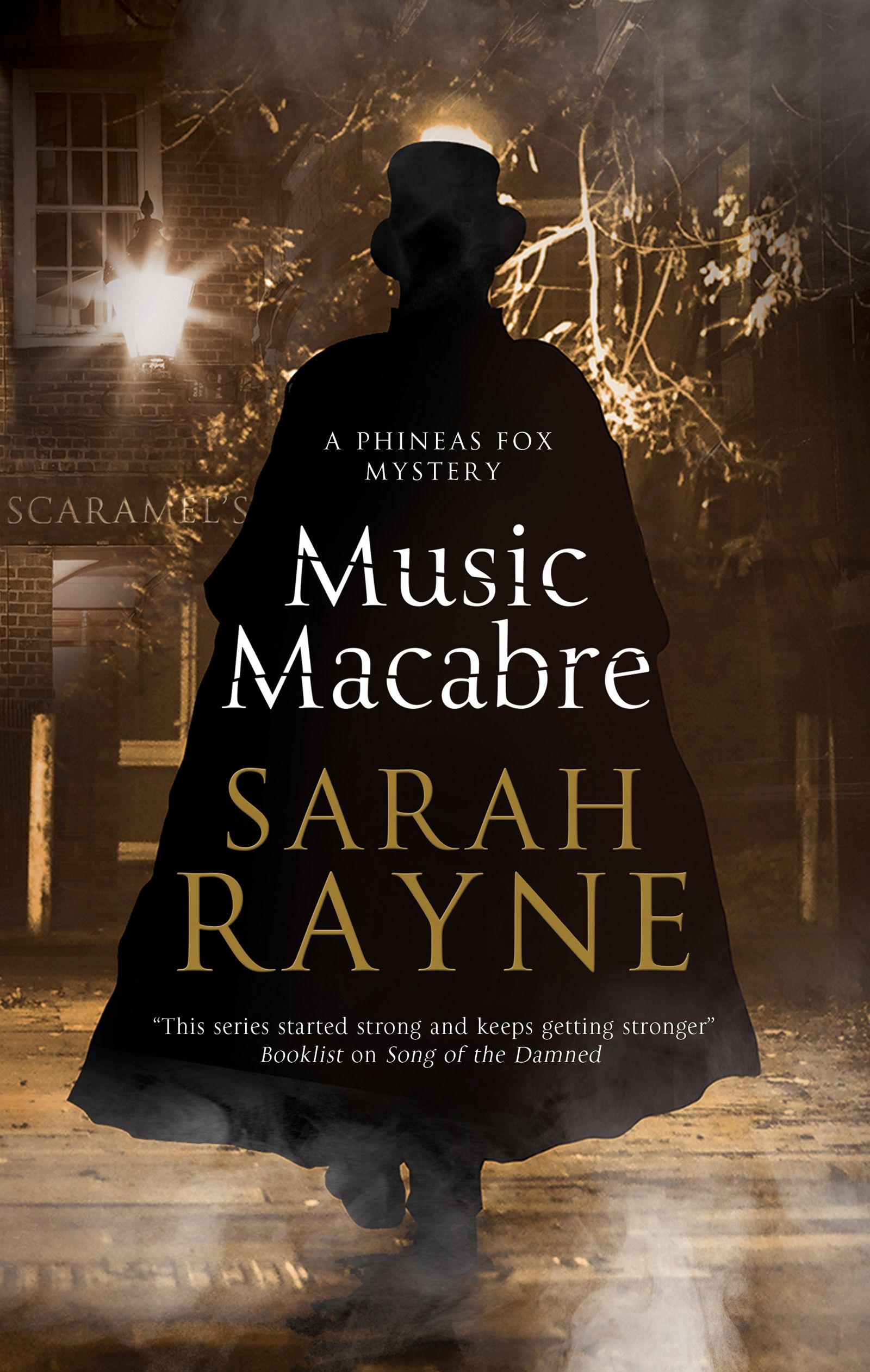 Music Macabre
by Sarah Rayne
Researching a biography of the composer Franz Liszt, Phineas Fox uncovers evidence of a brutal murder – and finds his own life in danger.
Music researcher Phineas Fox has been enjoying his latest commission, gathering background material for a biography of Franz Liszt. But although he has – as anticipated – uncovered plenty of scandal in the 19th century composer's past, matters take a decidedly unexpected turn when his investigations lead to Linklighters, a newly-opened Soho restaurant built on the site of an old Victorian music hall, and unearth evidence of a possible murder involving the notorious music hall performer known as Scaramel.
Just what was Liszt's connection to Scaramel … and, through her, to the infamous Victorian serial killer Jack the Ripper? As he delves further, Phin's enquiries uncover clues to a fascinating and extraordinary story – and plunge his own life into jeopardy.
Reviews
"Research leading to mystery is the hook of this delightful series. Rayne is a fine writer, a sure-handed plotter and skillful character builder … Fox is perhaps her most intriguing creation. He's a nifty guy to spend time with, and the elaborate mysteries he gets involved in are always captivating"
Booklist
"Enjoyable … Rayne provides vivid descriptions of Victorian London along with fascinating details of the life of Franz Liszt and insights into the cultural significance of music hall songs. Those who like their mysteries erudite will be well satisfied"
Publishers Weekly
"Colorful characters and a mastery of slow-burning suspense make this case an engaging page-turner"
Kirkus Reviews
"The mix of music and history provides a refreshing backdrop to Fox's amateur sleuthing. This series started strong and keeps getting stronger"
Booklist on Song of the Damned
"Entertaining ... Fans of erudite mysteries with a musical slant are in for a treat"
Publishers Weekly on Song of the Damned
"Colorful characters and an inexorable threat of violence under the surface"
Kirkus Reviews on Song of the Damned
"The writing is crisp and compelling, and the mystery is cleverly constructed ... A crime novel that requires close attention, and readers who enjoy sniffing out clues and trying to solve the mystery before the solution is revealed will have a fine time"
Booklist on Chord of Evil
"A murky, multi-layered picture that masterfully draws out the suspense by progressively revealing the underlying truths"
Kirkus Reviews on Chord of Evil
Editions
Music Macabre by Sarah Rayne is available in the following formats
| | | | | | |
| --- | --- | --- | --- | --- | --- |
| Hardback | 9780727888969 | 1st December 2019 | 135 X 240mm | 256 | $28.99 |
| Hardback | 9780727888969 | 30th August 2019 | 135 X 240mm | 256 | £20.99 |
| Ebook | 9781448303427 | 1st October 2019 | N/A | 256 | $10.99 |
| Ebook | 9781448303427 | 1st October 2019 | N/A | 256 | £8.99 |
| Hardback - Large Print | 9780727892683 | 27th October 2020 | 145 X 225mm | 368 | $36.95 |
| Hardback - Large Print | 9780727892683 | 31st August 2020 | 145 X 225mm | 368 | £22.99 |
| Paperback | 9781780296432 | 29th December 2020 | 140 X 217mm | 256 | $17.95 |
| Paperback | 9781780296432 | 30th October 2020 | 140 X 217mm | 256 | £13.99 |
| Format | ISBN | Publication Date | Dimensions | Pages | Price |
The Phineas Fox Mystery Series