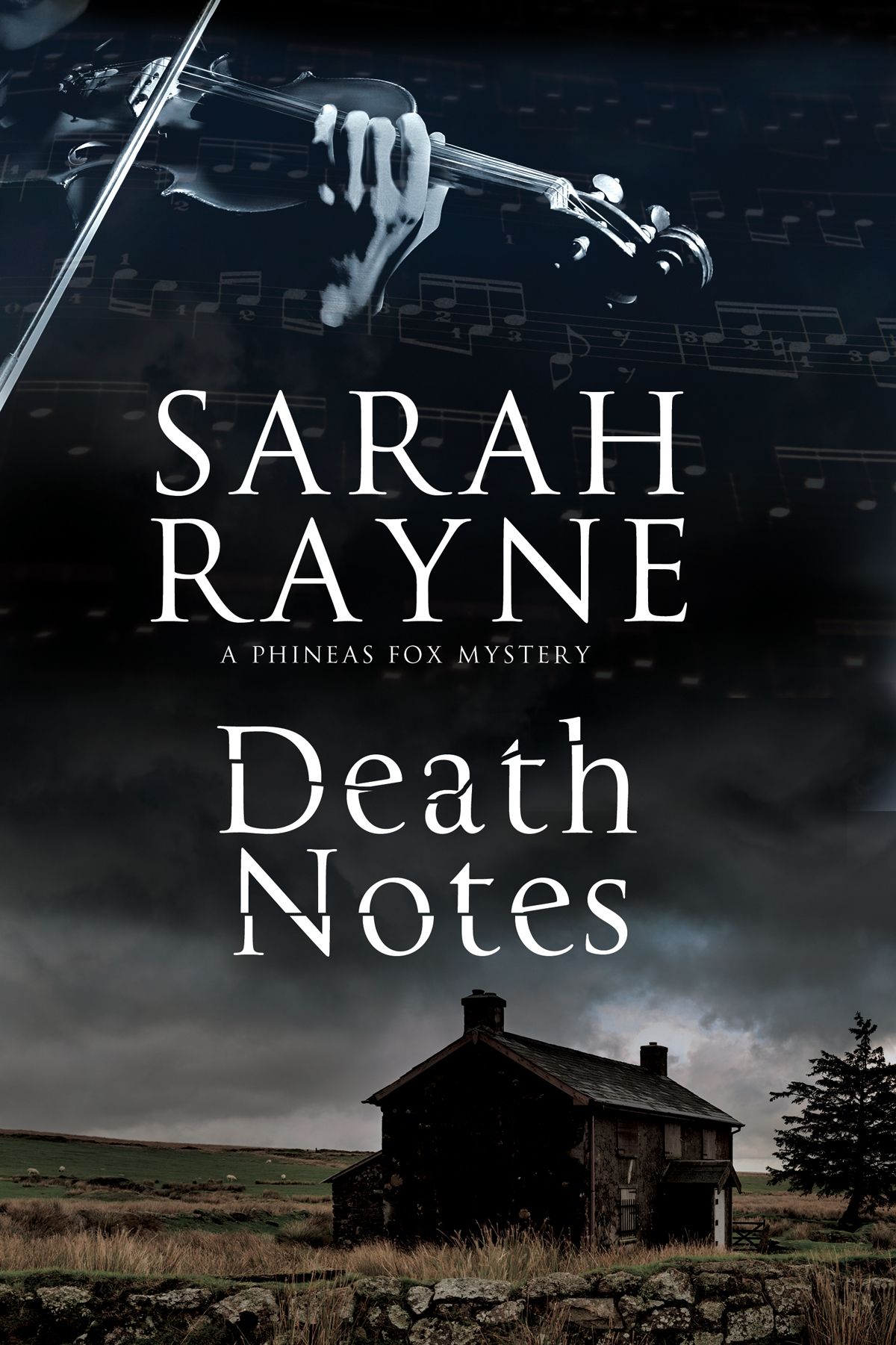 Death Notes
by Sarah Rayne
"Rayne, is launching a new series here, and if future installments are as gripping and intricately plotted as this one, it could have a long run"
Introducing professional researcher Phineas Fox in the first of a brand-new series of chilling mysteries.
Phineas Fox has mixed feelings when he's asked to research the infamous 19th-century violinist Roman Volf for a TV documentary. Hanged for his part in the assassination of Tsar Alexander II in 1881, Volf was a notorious criminal and womaniser, whose glittering talent was undermined by his scandalous private life. However, on uncovering evidence which suggests that Volf could not have been involved in the Tsar's murder, Phin's investigations lead him to the west coast of Ireland – and a series of intriguing, interlocking mysteries reaching from 1881 to the present day.
Was Roman Volf executed for something he didn't do? And what is his connection with the reclusive Maxim Volf now living in County Galway? Phin's enquiries will unearth a number of dark secrets which lurk below the surface of the quiet Irish village of Kilcarne.
Reviews
"By turns jaunty and thrilling, this one will appeal to fans of traditional mysteries rooted in history"
Publishers Weekly
"Rayne, is launching a new series here, and if future installments are as gripping and intricately plotted as this one, it could have a long run"
Booklist
Editions
Death Notes by Sarah Rayne is available in the following formats
| | | | | | |
| --- | --- | --- | --- | --- | --- |
| Hardback | 9780727886606 | 30th September 2016 | 145 X 225mm | 256 | £20.99 |
| Hardback | 9780727886606 | 30th September 2016 | 145 X 225mm | 256 | £21.99 |
| Ebook | 9781780108285 | 20th December 2016 | N/A | 256 | $6.99 |
| Ebook | 9781780108285 | 20th December 2016 | N/A | 256 | £4.99 |
| Paperback | 9781847517623 | 29th December 2017 | 136 X 215mm | 256 | £12.99 |
| Paperback | 9781847517623 | 29th December 2017 | 136 X 215mm | 256 | £13.99 |
| Format | ISBN | Publication Date | Dimensions | Pages | Price |
The Phineas Fox Mystery Series