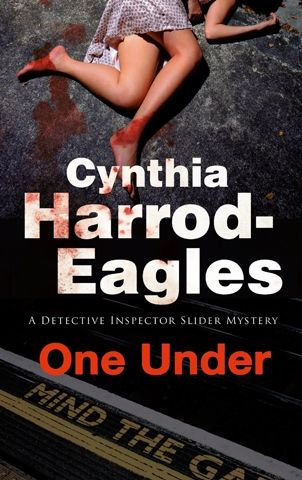 One Under
by Cynthia Harrod-Eagles
A middle-aged man jumps under a tube train at Shepherd's Bush station, and a teenage girl is killed in a hit-and-run, in a country lane puzzlingly far from her home on the White City Estate: two unrelated incidents which occupy DCI Bill Slider and his team during a slack period. At least it's a change of speed after the grind of domestics, burglaries and Community Liaison.
But links to a cold case – another dead teenager, pulled out of the River Thames – create doubts as to whether they are indeed unrelated. And slowly a trail of corruption and betrayal is uncovered, leading Slider and his firm ever deeper into a morass of horror.
Editions
One Under by Cynthia Harrod-Eagles is available in the following formats
| | | | | | |
| --- | --- | --- | --- | --- | --- |
| Hardback | 9780727885562 | 1st February 2016 | 145 X 225mm | 224 | $28.99 |
| Hardback | 9780727885562 | 30th October 2015 | 145 X 225mm | 224 | £19.99 |
| Ebook | 9781780107196 | 1st February 2016 | N/A | 224 | £7.99 |
| Hardback - Large Print | 9780727894625 | 1st December 2016 | 145 X 222mm | 224 | $36.95 |
| Hardback - Large Print | 9780727894625 | 31st August 2016 | 145 X 222mm | 224 | £23.99 |
| Paperback | 9781847516657 | 29th July 2016 | 139 X 216mm | 224 | £12.99 |
| Paperback | 9781847516657 | 29th July 2016 | 139 X 216mm | 224 | £13.99 |
| Format | ISBN | Publication Date | Dimensions | Pages | Price |
The Bill Slider Mystery Series