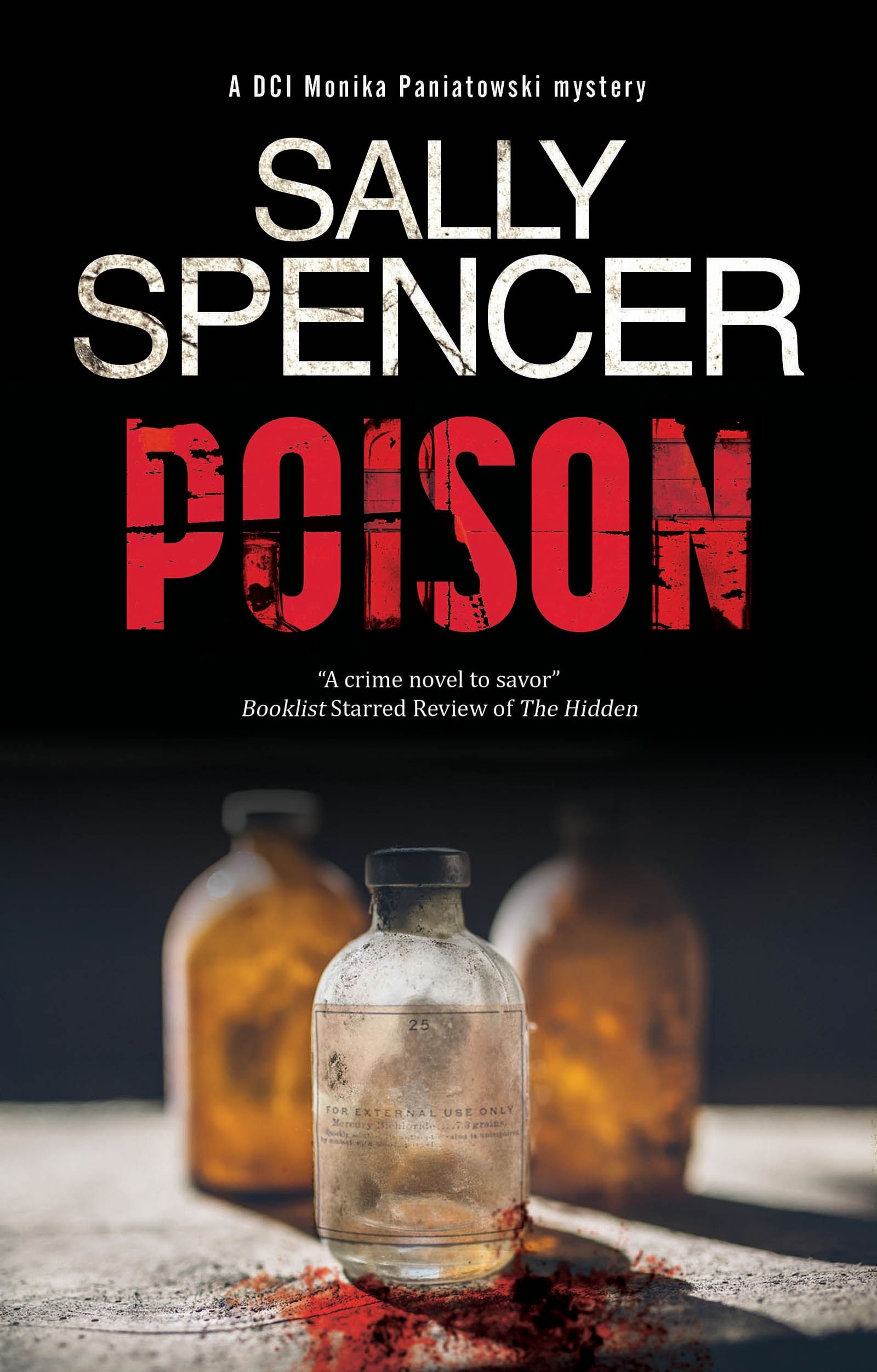 Poison
by Sally Spencer
DCI Monika Paniatowski faces an old enemy – and makes a fatal mistake with the potential to poison her whole career.
Jordan Gough is an important man. He's the town's biggest benefactor. He is the proprietor of the Whitebridge Evening Telegraph. He owns the local football team.
He is also, DCI Monika Paniatowski thinks, as bent as a corkscrew – and if she had any evidence, she'd put him away like a shot. A single encounter with him as a young detective sergeant left an impression she's never forgotten. And neither, she is certain, has he.
So when Jordan calls and demands to speak to Monika – and only Monika – she is on immediate high alert. He claims someone's trying to kill him, but why has he destroyed the evidence? Why turn for help to an officer he hates?
Certain she's the target of a twisted practical joke, Monika makes a terrible mistake – one that could destroy everything she holds dear.
The fourteenth DCI Monika Paniatowski mystery is a powerful and dark tale of revenge, secrets and lies, which grips you tight as it reveals twist after stunning twist.
Reviews
"Readers will hope Paniatowski has a long career"
Publishers Weekly
"Read this one quickly, before someone spoils the surprise"
Kirkus Reviews
"Paniatowski's diverse, quirky, and talented team elevates this one to beyond the rank and file of British procedurals"
Booklist on Dead End
Booklist Starred Review of The Hidden
"Absorbing … Readers will eagerly await the next installment"
Publishers Weekly on The Hidden
"A gripping plot, twists aplenty, good pacing, and the tough yet vulnerable Monika make this an engrossing read"
Booklist on Death in Disguise
"Well-crafted … A successful puzzle"
Publishers Weekly on Death in Disguise
Editions
Poison by Sally Spencer is available in the following formats
| | | | | | |
| --- | --- | --- | --- | --- | --- |
| Hardback | 9780727890955 | 2nd November 2021 | 147 X 225mm | 256 | $28.99 |
| Hardback | 9780727890955 | 26th August 2021 | 147 X 225mm | 256 | £20.99 |
| Ebook | 9781448305643 | 1st October 2021 | N/A | 256 | $14.99 |
| Ebook | 9781448305643 | 1st October 2021 | N/A | 256 | £12.99 |
| Hardback - Large Print | 9781448309207 | 31st January 2023 | 142 X 220mm | 352 | $36.95 |
| Hardback - Large Print | 9781448309207 | 24th November 2022 | 142 X 220mm | 352 | £22.99 |
| Paperback | 9781780298269 | 28th June 2022 | 142 X 217mm | 256 | $17.95 |
| Paperback | 9781780298269 | 28th April 2022 | 142 X 217mm | 256 | £12.99 |
| Format | ISBN | Publication Date | Dimensions | Pages | Price |
The DCI Monika Paniatowski Mystery Series