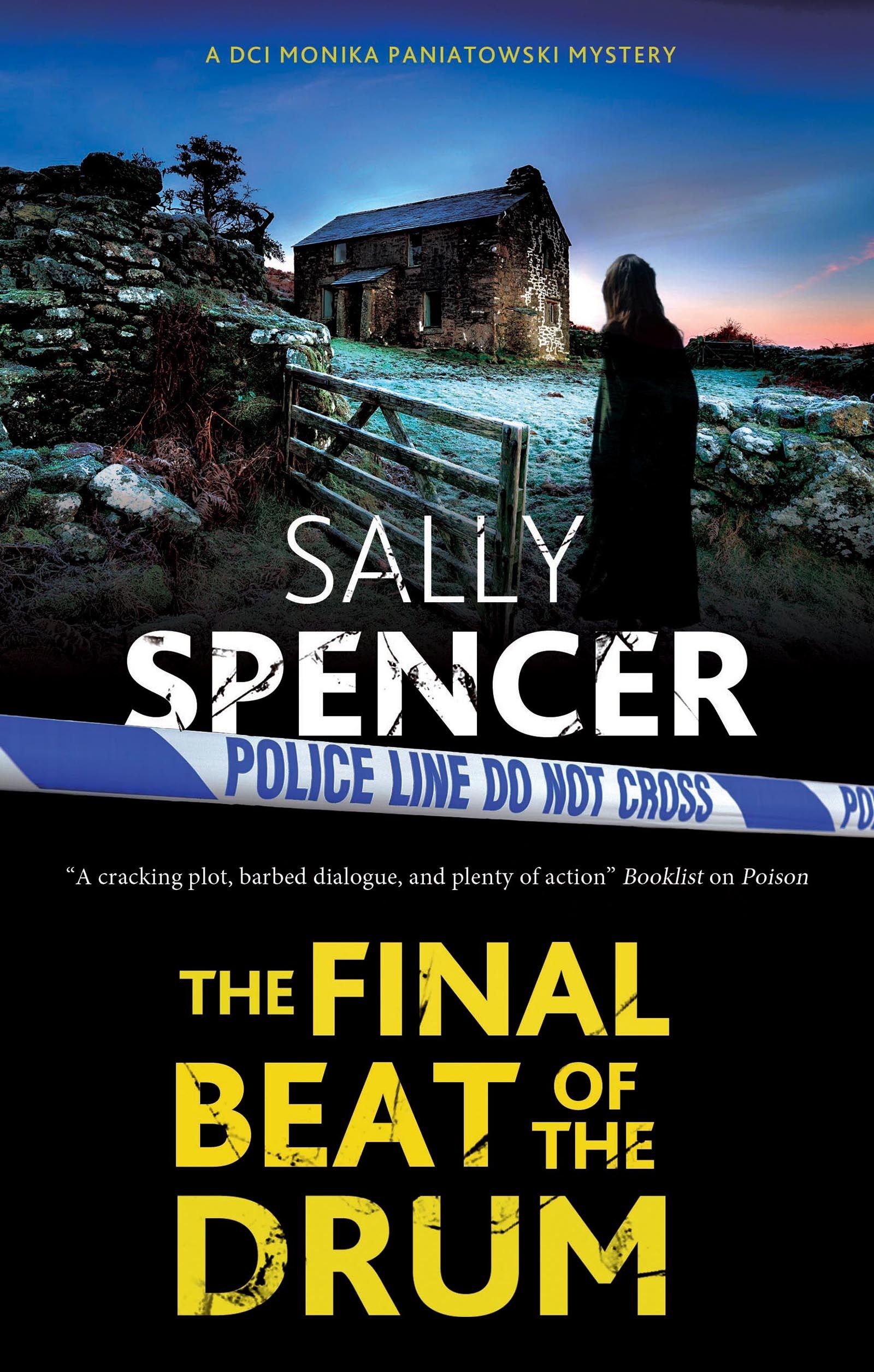 The Final Beat of the Drum
by Sally Spencer
DCI Monika Paniatowski is forced to think the unthinkable: could a good friend and long-standing colleague be guilty of murder?
On the day of her official retirement from the Force, DCI Monika Paniatowski looks at the two men and one woman who are no longer her team and thinks: Whatever the future holds, I will always be proud of you. She raises a toast. And just like that, her career as a homicide detective is over.
Then, fifteen years later, Monika's former sergeant, Kate Meadows, makes a terrible mistake.
Monika doesn't hesitate when Kate turns to her for help. She owes her, and she can hardly let her old friend go down for a crime she didn't commit.
But as Monika gets deeper into the investigation, she's forced to ask herself the unthinkable: is Kate really innocent, or is she helping her old friend get away with murder?
Packed with twists that will make you gasp out loud, the fifteenth – and final – DCI Monika Paniatowski mystery is a stunning conclusion to the long-running series. If you haven't met Monika yet, you're in for a treat.
Reviews
"Spencer gives Monika Paniatowski the send-off she richly deserves"
Kirkus Reviews Starred Review
"Superior . . . Fans of Lynda La Plante's Jane Tennison will be pleased"
Publishers Weekly
"Will appeal to readers looking for a complex police procedural with plenty of human interest"
Booklist
"It's always a pleasure when the prolific Spencer returns to her Paniatowski series, and this installment – with a cracking plot, barbed dialogue, and plenty of action – is a standout"
Booklist on Poison
"A diabolically clever murderer . . . Read this one quickly, before someone spoils the surprise"
Kirkus Reviews on Poison
"A full complement of action and suspense. Readers will hope Paniatowski has a long career"
Publishers Weekly on Poison
"Paniatowski's diverse, quirky, and talented team elevates this one to beyond the rank and file of British procedurals"
Booklist on Dead End
Booklist Starred Review of The Hidden
"Absorbing … Readers will eagerly await the next installment"
Publishers Weekly on The Hidden
"A gripping plot, twists aplenty, good pacing, and the tough yet vulnerable Monika make this an engrossing read"
Booklist on Death in Disguise
Editions
The Final Beat of the Drum by Sally Spencer is available in the following formats
| | | | | | |
| --- | --- | --- | --- | --- | --- |
| Hardback | 9780727850645 | 3rd January 2023 | 146 X 224mm | 240 | $30.99 |
| Hardback | 9780727850645 | 3rd January 2023 | 146 X 224mm | 240 | £21.99 |
| Ebook | 9781448307067 | 3rd January 2023 | N/A | 240 | $24.99 |
| Ebook | 9781448307067 | 3rd January 2023 | N/A | 240 | £20.99 |
| Hardback - Large Print | 9781448312245 | 28th November 2023 | 145 X 222mm | 352 | $38.99 |
| Hardback - Large Print | 9781448312245 | 12th October 2023 | 145 X 222mm | 352 | £23.99 |
| Paperback | 9781448307074 | 26th September 2023 | 138 X 216mm | 240 | $18.99 |
| Paperback | 9781448307074 | 27th July 2023 | 138 X 216mm | 240 | £13.99 |
| Format | ISBN | Publication Date | Dimensions | Pages | Price |
The DCI Monika Paniatowski Mystery Series