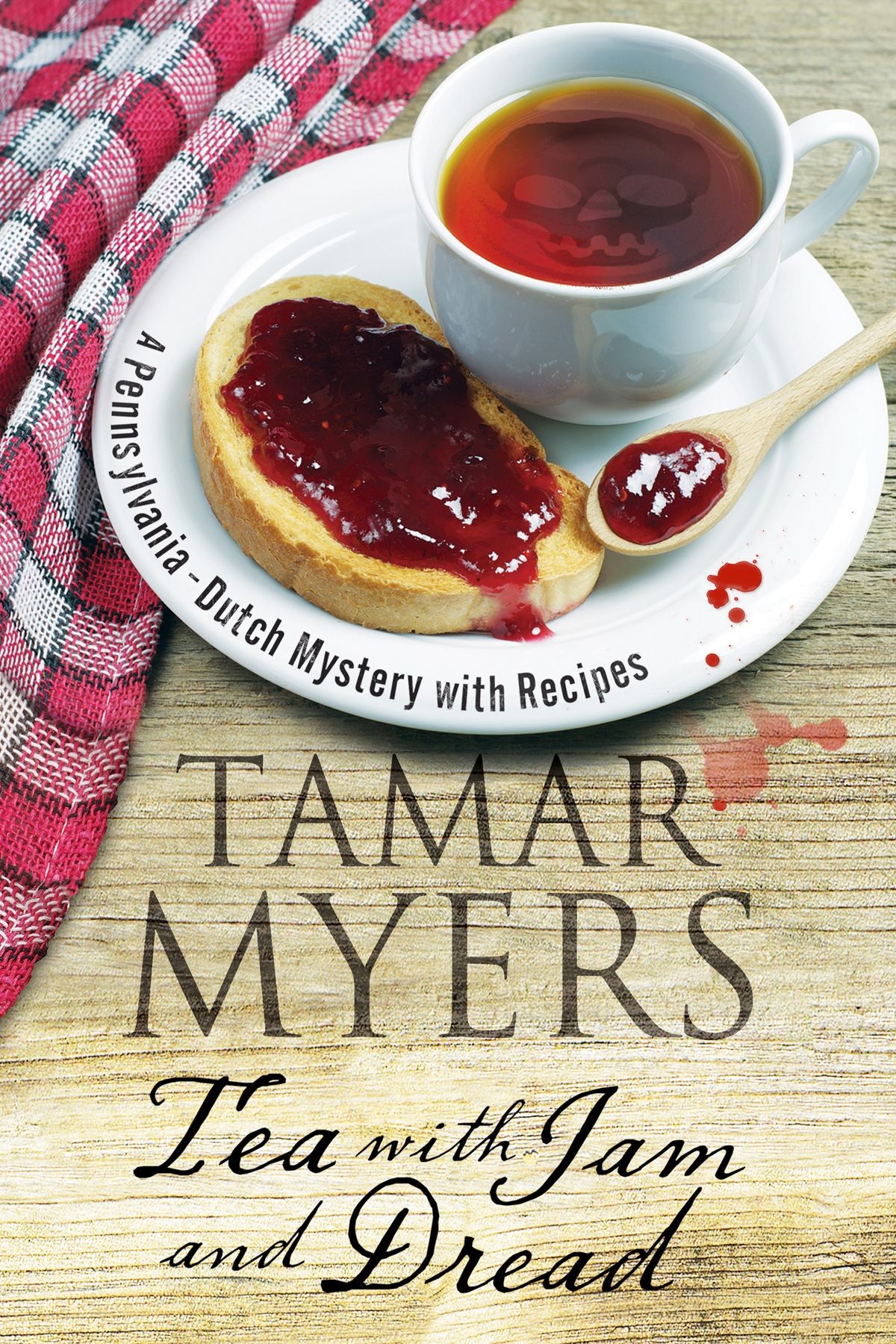 Tea with Jam and Dread
by Tamar Myers
The brand-new hilariously quirky mystery in the long running Pennsylvania-Dutch series.
Deciding that the PennDutch Inn needs to go more upmarket, Magdalena Yoder is delighted to welcome the Earl and Countess Grimsley-Snodgrass and their family as honoured guests, looking forward to the challenge of introducing English nobility to traditional American culture. But, as Magdalena is about to find out, the Grimsley-Snodgrasses are by no means the easiest of guests, and at the same time she has to contend with the discovery of a mummified corpse trapped in her elevator shaft.
Then tragedy strikes during a traditional Pennsylvania-Dutch picnic at Stucky Ridge, when one of the Grimsley-Snodgrasses disappears over the edge of Lovers' Leap. Did he fall – or was he pushed? And where is the body…?
Reviews
"Another great volume in the Magdalena Yoder Pennsylvania Dutch Series. I have read every book in the series and they are always a hoot!"
Shari B. Librarian
"Tamar Myers is one of my favourite cozy authors. Lots of fun, a great read with bonus recipes"
L. Sprague, Librarian
"Filled with the author's trademark double entendres and bawdy humor, this tale of deceit, revenge, and murder is sure to please fans of willful, wordy, and winsome Magdalena"
Publishers Weekly
"Quirky characters, including the ghost of Grandma Yoder, abound in this mystery in which the acerbic, opinionated Magdalena's first-person account drives this at-time laugh-out-loud cozy"
Booklist
Editions
Tea with Jam and Dread by Tamar Myers is available in the following formats
| | | | | | |
| --- | --- | --- | --- | --- | --- |
| Hardback | 9780727885890 | 29th January 2016 | 145 X 225mm | 224 | £21.99 |
| Hardback | 9780727885890 | 1st June 2016 | 145 X 225mm | 224 | $28.99 |
| Ebook | 9781780107523 | 1st May 2016 | N/A | 224 | $6.99 |
| Ebook | 9781780107523 | 1st May 2016 | N/A | 224 | £4.99 |
| Hardback - Large Print | 9780727894922 | 30th December 2016 | 143 X 223mm | 336 | $36.99 |
| Hardback - Large Print | 9780727894922 | 31st October 2016 | 143 X 223mm | 336 | £23.99 |
| Paperback | 9781847516923 | 4th January 2017 | 140 X 215mm | 224 | $17.95 |
| Paperback | 9781847516923 | 27th January 2017 | 140 X 215mm | 224 | £13.99 |
| Format | ISBN | Publication Date | Dimensions | Pages | Price |
The Pennsylvania-Dutch mystery Series