7 New Genre Fiction Books Out Today in the US (May 2022)
by Severn House on 3 May 2022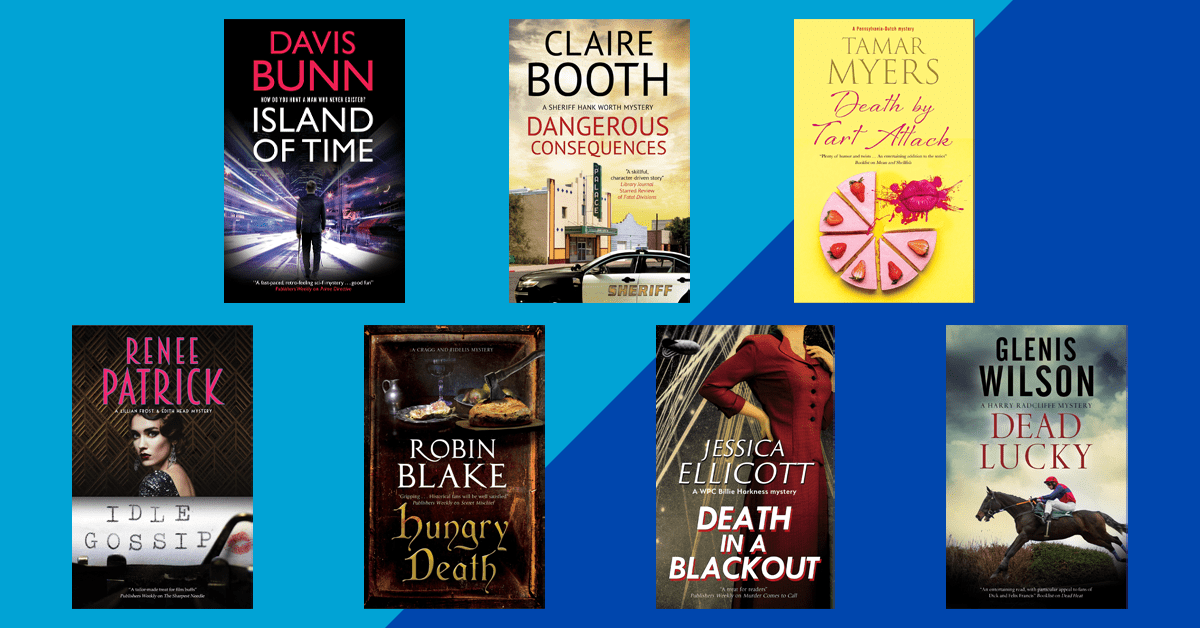 We've got seven new books hitting US shelves today! From masterful historical mysteries to mind-bending sci-fi fantasy, these books will take you on a wild ride from page one.
Hungry Death by Robin Blake
When a blackened body is discovered buried beneath a hot-house, Coroner Titus Cragg uncovers a tale of scandalous secrets stretching back almost twenty years.
'Blake again demonstrates why he belongs in the first rank of historical mystery novelists' –Publishers Weekly, Starred Review
Idle Gossip by Renee Patrick
Gossip columnist Lorna Whitcomb knows every dirty secret in Hollywood . . . except who killed her tipster. Sleuthing duo Lillian Frost and Edith Head investigate in this head-turning mystery.
'The authors . . . do a fine job of capturing the spirit of 1940s Hollywood and its gossip-driven subculture' –Booklist
Dangerous Consequences by Claire Booth
Fans of Steven F. Havill's Posadas County and Lisa Regan's Josie Quinn series will enjoy this fascinating and complex story set in small-town Missouri.
'Balances well-developed characters and dry humor with a solid police procedural' –Library Journal, Starred Review
Death in a Blackout by Jessica Ellicott
The first in a brand-new WWII historical mystery series introduces WPC Billie Harkness – a female police officer who risks her life to protect the home front in the British coastal city of Hull.
'A plucky heroine, a meaty mystery, and a satisfying conclusion' –Booklist
Death by Tart Attack by Tamar Myers
Magdalena Yoder is accused of murdering her ex-husband in this delightfully quirky cozy mystery set among Pennsylvania's Amish-Mennonite community.
'Of all Magdalena's rollicking adventures, this one contains the best mystery' –Kirkus Reviews
Island of Time by Davis Bunn
A high-octane, mind- and time-bending urban fantasy novel from bestselling author Davis Bunn starring Interpol agent Jackson Burnett who must solve a case that is being erased from existence.
'A wild ride' –Kirkus Reviews
Dead Lucky by Glenis Wilson
Jump jockey Harry Radcliffe is thrown into another dark mystery when a good friend is left fighting for his life after being struck by a bullet.
'An entertaining read for fans of horse racing and lovers of all things equine' –Booklist