10 New Books Out Now in the UK
by Martin Brown on 30 September 2021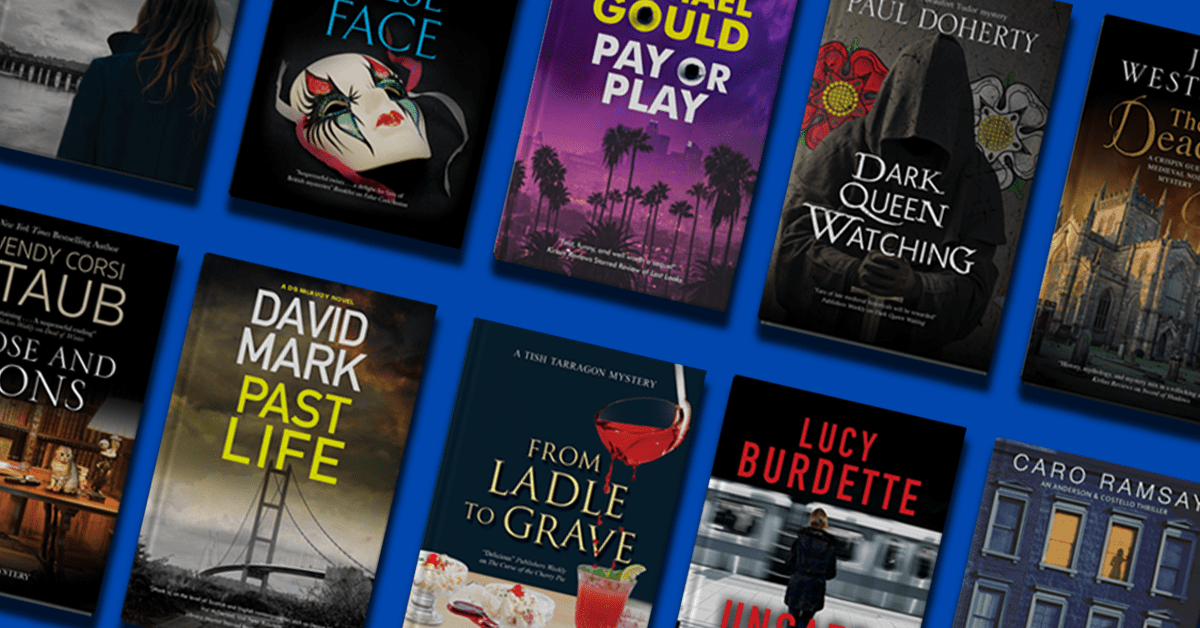 It's new book day! Get ready for 10 thrilling new books to grip, mystify and delight you!
The Danger Within is Hilary Bonner's latest David Vogel mystery. A seemingly straightforward domestic tragedy leads to something deeper and darker for DCI Vogel and his team.
False Face, the latest in the Abbot Agency mystery series by Veronica Heley is a darkly entertaining and quirky mystery with a strong female lead, Bea Abbot, whose newly married bliss is short-lived when she is dragged into a deadly game involving a famous actress, theft and murder.
Pay or Play by Howard Michael Gould is the return of quirky, eco-obsessed L.A. private eye Charlie Waldo in the third in the Charlie Waldo series. Waldo emerges from his self-imposed exile to tackle a puzzling case involving blackmail, murder . . . and a missing mutt.
Dark Queen Watching by Paul Doherty is the latest in the Margaret Beaufort Tudor Mystery series. The arrival of a band of Spanish mercenaries brings new danger for Margaret Beaufort and the House of Lancaster in this richly-imagined medieval mystery.
In The Deadliest Sin by Jeri Westerson, the latest in the Crispin Guest mystery seires, Guest is summoned to a London priory to unmask a merciless killer. Can he discover who is committing the deadliest of sins?
Prose and Cons by New York Times bestselling author Wendy Corsi Staub is the fourth warm-hearted, charming Lily Dale cozy mystery, set in a quirky New York village populated by psychic mediums.
Past Life by David Mark sees the return of Hull's DS Aector McAvoy in this gritty and gripping thriller. To catch a killer, he must face his past. Face the terrible thing he did. But doing so also means facing the truth about his beloved wife Roisin, and the dark secrets she's keeping have the power to destroy them both completely.
From Ladle to Grave is the latest in Amy Patricia Meade's charming culinary cozy series starring Tish Tarragon. Could a body found in a graveyard be linked to a tragic murder twenty-five years ago? Tish Tarragon is plunged into a new case when a fundraising dinner in the local church hall leads to a dark discovery.