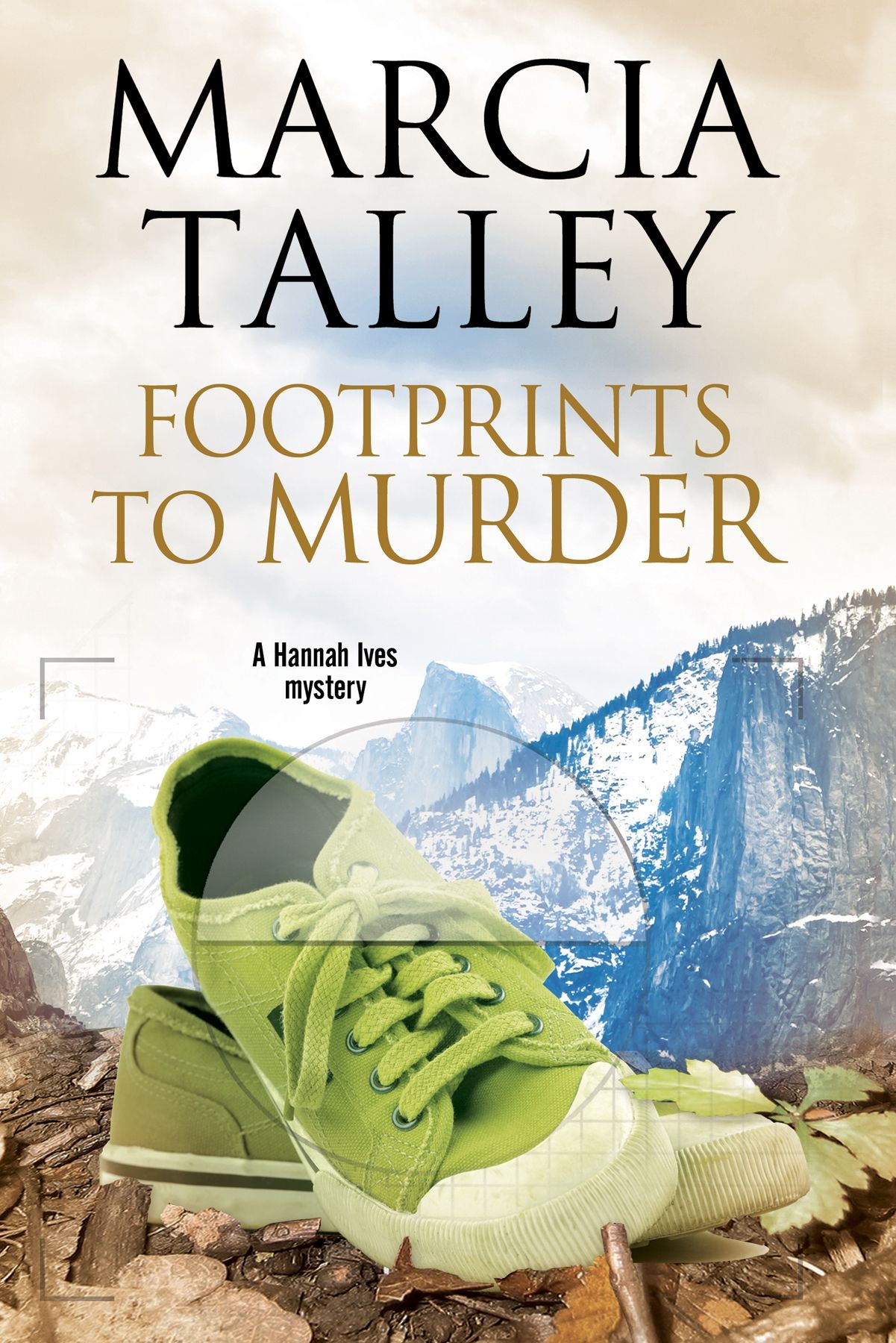 Footprints to Murder
by Marcia Talley
When a man is murdered in the woods and the main suspect appears to be a giant ape, Hannah steps in to solve the mystery. Does Bigfoot really exist?
Hannah is delighted to reconnect with her former roommate, Susan Lockley, owner of Scarborough Fairs, at a college reunion, and agrees to step in when Susan's assistant drops out of managing the Sasquatch Sesquicentennial in Granite Falls, Oregon. But when Martin Radcliffe, a professional debunker, is found murdered, surrounded by gigantic footprints, the culprit appears, or was meant to appear, obvious: Bigfoot.
Fantasy or fact? As the conference disintegrates into a chaos of finger pointing, mistrust and fear, it falls to Hannah to restore order. Working closely with Jake, a retired policeman and his K-9, Harley, Hannah hastens to stave off the vigilantes and solve the crime before Bigfoot, if he exists, comes one step closer to extinction.
Reviews
"As Talley's 15th cozy reminds us once more, you can't take her genial heroine anywhere without her stumbling into a different form of homicide"
Kirkus Reviews
"Citations regarding unusual humanoid creatures, most dating to the late 19th century, head each chapter of this entertaining entry"
Publishers Weekly
Editions
Footprints to Murder by Marcia Talley is available in the following formats
| | | | | | |
| --- | --- | --- | --- | --- | --- |
| Hardback | 9780727886460 | 1st December 2016 | 146 X 223mm | 192 | $28.99 |
| Hardback | 9780727886460 | 31st August 2016 | 146 X 223mm | 192 | £20.99 |
| Ebook | 9781780108223 | 1st December 2016 | N/A | 192 | $10.99 |
| Ebook | 9781780108223 | 1st December 2016 | N/A | 192 | £8.99 |
| Hardback - Large Print | 9780727895585 | 31st July 2017 | 144 X 222mm | 304 | $36.95 |
| Hardback - Large Print | 9780727895585 | 31st May 2017 | 144 X 222mm | 304 | £23.99 |
| Paperback | 9781847517562 | 1st April 2018 | 139 X 215mm | 192 | $28.99 |
| Paperback | 9781847517562 | 31st January 2018 | 139 X 215mm | 192 | £13.99 |
| Format | ISBN | Publication Date | Dimensions | Pages | Price |
The Hannah Ives Mystery Series