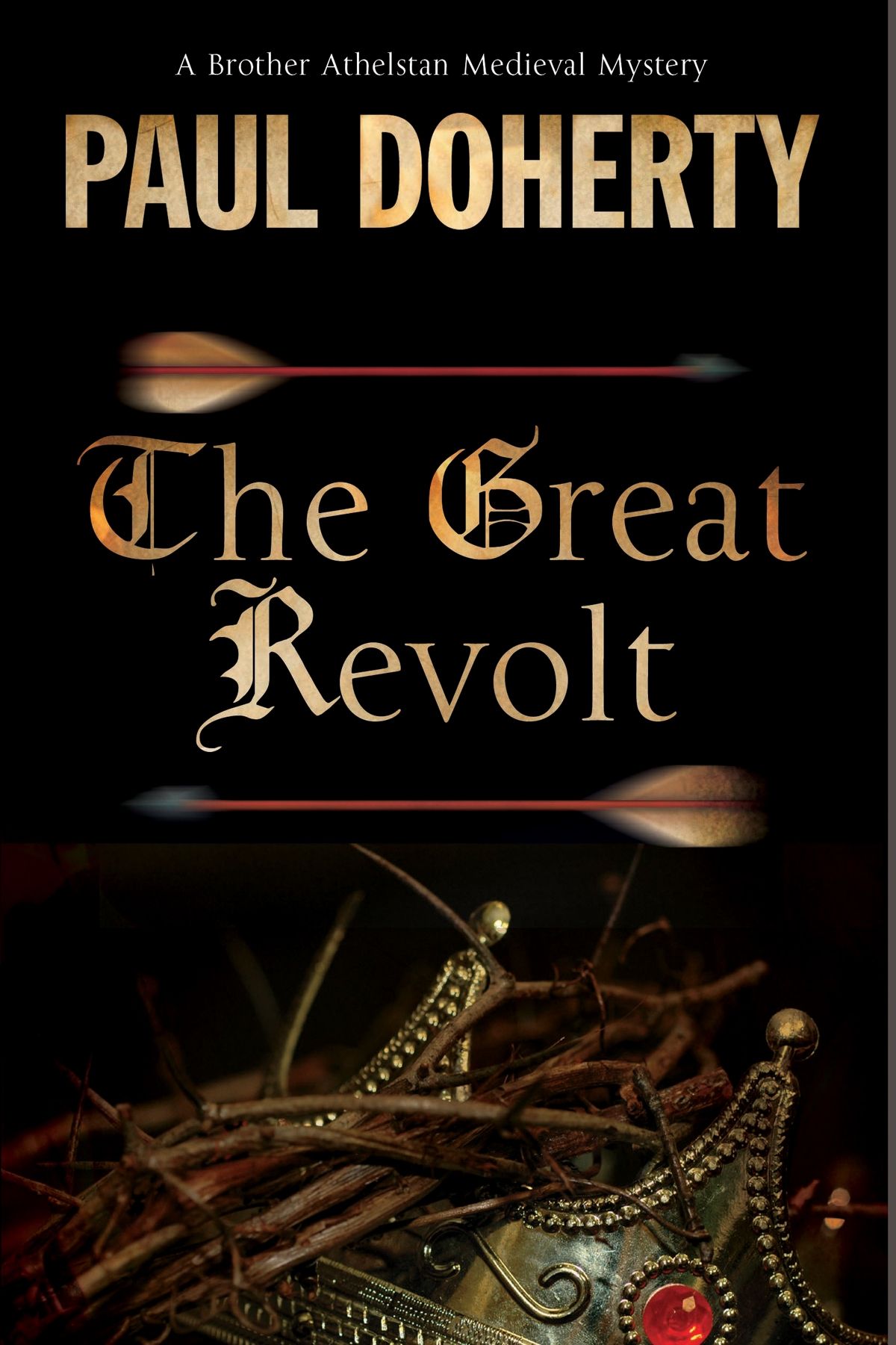 The Great Revolt
by Paul Doherty
Sleuthing monk Brother Athelstan discovers that past crimes can cause new murder in the latest intriguing medieval mystery
June, 1381. The rebel armies are massed outside London, determined to overturn both Crown and Church. The Regent, John of Gaunt, has headed north, leaving his nephew, the boy-king Richard II, unprotected.
Brother Athelstan meanwhile has been summoned to the monastery at Blackfriars, tasked with solving the murder of his fellow priest, Brother Alberic, found stabbed to death in his locked chamber. Athelstan would rather be protecting his parishioners at St Erconwald's. Instead, he finds himself investigating a royal murder that took place fifty-four years earlier whilst the rebel leaders plot the present king's destruction.
What does the fate of the king's great-grandfather, Edward II, have to do with the murder of Brother Alberic more than fifty years later? When he finds his own life under threat, Athelstan discovers that exposing past secrets can lead to present danger.
Reviews
"A denouement both audacious and satisfying, connoisseurs of Brother Athelstan's world will enjoy the cerebral discussions taking place in monastic chambers suffused with incense and candle smoke, juxtaposed with the chaotic filthy roar of 14th-century London"
Publishers Weekly
"After doing an admirable job of prepping for the Peasant's Revolt of 1381 in the previous few entries of this series Doherty finally brings revolution to its stirring climax in the streets of medieval London"
Booklist
Editions
The Great Revolt by Paul Doherty is available in the following formats
| | | | | | |
| --- | --- | --- | --- | --- | --- |
| Hardback | 9781780290867 | 31st March 2016 | 150 X 223mm | 224 | £20.99 |
| Hardback | 9781780290867 | 31st March 2016 | 150 X 223mm | 224 | £21.99 |
| Ebook | 9781780107646 | 1st July 2016 | N/A | 224 | $6.99 |
| Ebook | 9781780107646 | 1st July 2016 | N/A | 224 | £4.99 |
| Hardback - Large Print | 9780727895134 | 1st May 2017 | 143 X 222mm | 224 | $28.99 |
| Hardback - Large Print | 9780727895134 | 31st January 2017 | 143 X 222mm | 224 | £23.99 |
| Paperback | 9781780295688 | 30th December 2016 | 139 X 216mm | 224 | £12.99 |
| Paperback | 9781780295688 | 30th December 2016 | 139 X 216mm | 224 | £13.99 |
| Format | ISBN | Publication Date | Dimensions | Pages | Price |
The Brother Athelstan Mystery Series