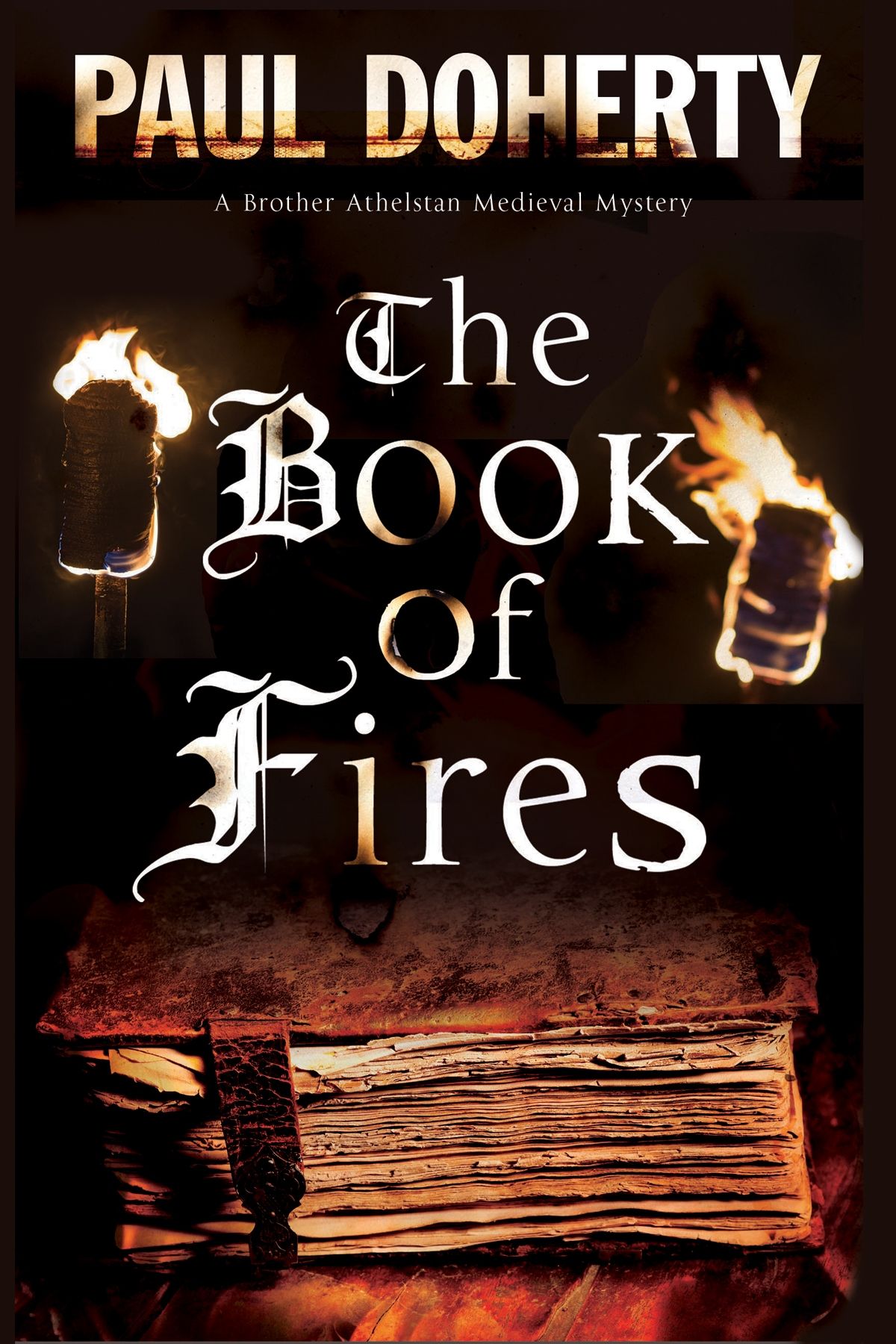 The Book of Fires
by Paul Doherty
An intriguing medieval mystery featuring sleuthing monk Brother Athelstan.
February, 1381. A ruthless killer known as the Ignifer – Fire Bringer – is rampaging through London, bringing agonising death and destruction in his wake. He appears to be targeting all those involved in the recent trial and conviction of the beautiful Lady Isolda Beaumont, burned at the stake for the murder of her husband. As the late Sir Walter Beaumont was a close friend of the Regent, John of Gaunt orders Sir John Cranston and Brother Athelstan to investigate.
In the dead man's possession was a copy of the mysterious 'Book of Fires', containing the secret formula of a devastating weapon, the so-called Greek Fire. The manuscript has since disappeared, and Gaunt is desperate for it not to fall into the hands of the Upright Men, who are busy plotting the Great Revolt.
Was Isolda really guilty of murder? Who is the terrifying Fire Bringer – and what does he want? Brother Athelstan is about to tackle his most challenging, and potentially dangerous, case yet.
Reviews
"The clues are in plain sight, but only the cleverest readers will identify the Ignifer before Athelstan does"
Publishers Weekley Starred Review
Editions
The Book of Fires by Paul Doherty is available in the following formats
| | | | | | |
| --- | --- | --- | --- | --- | --- |
| Hardback | 9781780290669 | 30th September 2014 | 144 X 224mm | 240 | $32.95 |
| Hardback | 9781780290669 | 30th September 2014 | 144 X 224mm | 240 | £21.99 |
| Ebook | 9781780105888 | 1st January 2015 | N/A | 240 | $10.99 |
| Ebook | 9781780105888 | 1st January 2015 | N/A | 240 | £8.99 |
| Paperback | 9781780295497 | 30th May 2015 | 138 X 204mm | 240 | $17.95 |
| Paperback | 9781780295497 | 29th May 2015 | 138 X 204mm | 240 | £13.99 |
| Format | ISBN | Publication Date | Dimensions | Pages | Price |
The Brother Athelstan Mystery Series