Severn House ALL STARS – All Our Starred Reviews from 2021!
by Severn House on 30 December 2021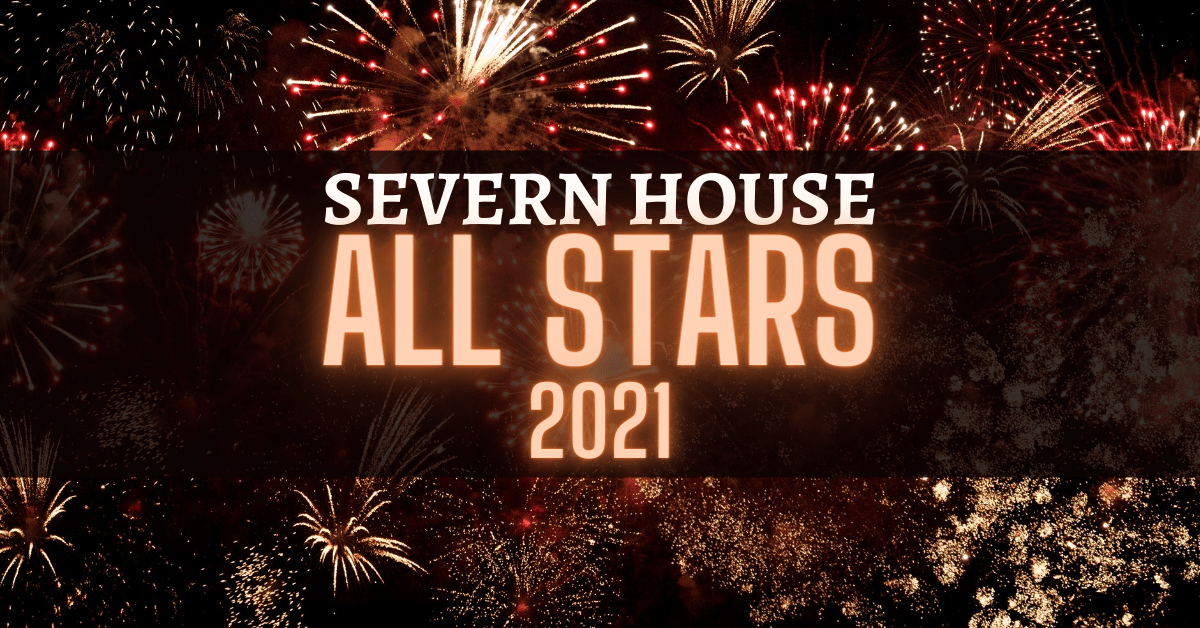 As 2021 wraps up, we're looking back at a great year of publishing some stellar genre fiction!
For those not in the book biz, Starred Reviews are given out by journals like Library Journal, Booklist, Publishers Weekly and Kirkus Reviews for books that are "exemplary in their genre".
Of course, getting a star isn't the be all and end all, and we're immensely proud of each and every book we've put out into the world this year.
But here, for your browsing pleasure, are all of our books that have received Starred Reviews this year!
---
TO THE DARK by Chris Nickson
'Superior … The whodunit is enhanced by a grim portrait of life on the streets, embodied in a homeless child whom Jane befriends. Nickson again demonstrates mastery of the historical mystery' –Publishers Weekly, Starred Review
We kick off with Chris Nickson's masterful historical mystery To the Dark, the latest in the Simon Westow mystery series, which Publishers Weekly (rightly) called 'superior'.
Leeds, 1822. The city is in the grip of winter, but the chill deepens for thief-taker Simon Westow and his young assistant, Jane, when the body of Laurence Poole, a petty local thief, emerges from the melting snow by the river at Flay Crow Mill.
A coded notebook found in Laurence's room mentions Charlie Harker, the most notorious fence in Leeds who's now running for his life, and the mysterious words: To the dark. What was Laurence hiding that caused his death? Simon's hunt for the truth pits him against some dangerous, powerful enemies who'll happily kill him in a heartbeat – if they can.
THE SHADOW OF THE EMPIRE by Qiu Xiaolong
'Qiu combines a sophisticated puzzle with appropriate period detail, avoiding the anachronisms of previous Judge Dee fiction. Fans of those books, by Robert van Gulik and others, will clamor for more' –Publishers Weekly, Starred Review
Qiu Xiaolong's historical companion novel to Inspector Chen and the Private Kitchen Murder struck a chord with Publishers Weekly for its fresh take on a classic character.
Judge Dee Renjie, the newly appointed Imperial Circuit Supervisor for the Tang Empire, is visiting provinces surrounding the grand capital of Chang'an. One night a knife is thrown through his window with a cryptic note attached: 'A high-flying dragon will have something to regret!'
Minutes after the ominous warning appears, Judge Dee is approached to investigate a high-profile murder supposedly committed by the well-known poetess and courtesan, Xuanji, who locals believe is possessed by the spirit of a black fox.
Despite Xuanji confessing to the murder, is there more to the case than first appears? With the mysterious warning and a fierce power struggle playing out at the imperial court, Judge Dee knows he must tread carefully . . .
PAST LIFE by David Mark
'Polished prose, lovable recurring characters, and a stunning revelation make this a mystery to savor' –Kirkus Reviews, Starred Review
A new DS McAvoy novel is always a cause for excitement, and Kirkus Reviews agreed when they awarded Past Life a well-earned star.
A clairvoyant is found with her tongue crudely carved out, a shard of blue crystal buried deep within her mangled ribcage.
The crime scene plunges DS Aector McAvoy back twelve years, to a case from when he was starting out. An investigation that proved a turning point in his life – but one he's tried desperately to forget.
To catch the killer, he must face his past. Face the terrible thing he did. But doing so also means facing the truth about his beloved wife Roisin, and the dark secrets she's keeping have the power to destroy them both completely.
FROM LADLE TO GRAVE by Amy Patricia Meade
'A charming cozy with plenty of suspects for the romantically inclined sleuths to winnow out' –Kirkus Reviews, Starred Review
Culinary cozies have to be one of the most consistently fun sub-sub-genres we publish, and Amy Patricia Meade's From Ladle to Grave is a standout in the category.
Literary caterer Tish Tarragon's 'heroines of literature' fundraising dinner at St Jude's Episcopal Church is a resounding success. But as Tish walks through the graveyard to lock up the church hall, she takes a tumble . . . over a dead body.
Retired Sheriff Gadsden Carney has been murdered. Not only that, he's lying upon the Honeycutt family plot. Six-year-old Daisy Honeycutt was killed twenty-five years ago in a case that rocked Hobson Glen. Sheriff Carney was in charge of the investigation – and his murder looks suspiciously similar to young Daisy's.
Tish and Sheriff Reade discover that Gadsden was looking into the Honeycutt case again. Could his death be linked to Daisy's murder all those years ago? Her killer died behind bars. Or so everyone thought . . .
DARK QUEEN WATCHING by Paul Doherty
'This entry's devious and deadly plots and conspiracies make Game of Thrones look like a game of patty-cake' –Publishers Weekly, Starred Review
Praise for historical fiction doesn't come much higher than 'make[s] Game of Thrones look like a game of patty-cake', but that's exactly what Publishers Weekly had to say of Paul Doherty's latest instalment in the Margaret Beaufort mystery series.
With Edward of York on the English throne and her son, Henry Tudor, in exile in Brittany, the newly-widowed Margaret Beaufort, Countess of Richmond, is alone, without protectors. All she can do is wait and watch, planning for a time when she's in a position to make her move.
En route to England is a band of Spanish mercenaries known as the Garduna. With no allegiance to prince, prelate or people, they are a lethal fighting force, utterly ruthless and implacable killers. But who has hired them . . . and why?
The discovery of the body of an unexpected visitor, found murdered in a locked room in her London townhouse, heralds the start of a series of increasingly menacing incidents which threaten Margaret and her household. Is there an enemy within? It's up to Margaret's wily clerk Christopher Urswicke to uncover the truth. . .
JUDGEMENT AT SANTA MONICA by E.J. Copperman
'Legal mayhem at it's finest' –Kirkus Reviews, Starred Review
'This breezy book is a pure pleasure to read' –Publishers Weekly, Starred Review
E.J. Copperman's second Jersery Girl legal mystery received not one but two starred reviews, and we can absolutely see why. This is a fun, witty, and fast-paced novel.
The last person family lawyer Sandy Moss expects to walk into her courtroom, right in the middle of a trial, is TV star Patrick McNabb: prime suspect in her first (and she hopes, last) murder case.

Sandy knows what Patrick's like. Friendly, overconfident, dazzlingly handsome . . . and a well-meaning menace. But his request seems harmless enough. His dear friend Cynthia is getting divorced, and he thinks Sandy's perfect for the job. She accepts – because he's Patrick and there is no denying him.

But of course it's not that simple. Soon Sandy's tangled up in yet another murder – and Patrick, who's currently playing a private detective on TV, believes he's essential to solving the whole thing . . .
MAGIC IN THE WEAVE by Alys Clare
'Plausible period detail and characters who feel real bolster the involving plot, and the prose and pacing are both top-notch. The prolific Clare shows no sign of running out of steam' –Publishers Weekly, Starred Review
Alys Clare's Magic in the Weave is a bewitching historical mystery starring physician-sleuth Dr Gabriel Taverner.
Plague has hit London, and the theatres are closed. But the capital's loss is Plymouth's gain, when a London theatre troupe, the Company, arrive on their 'Plague Tour'.
Country physician Gabriel Taverner is both bewitched and unnerved by the Company's sexually charged staging of Othello. The play thrums with magic and witchcraft – perilous subjects, with the King's deadly spies lurking around every corner.
But then one of the actors collapses, and Gabriel finds himself caught in a waking nightmare, where nothing is as it appears. Death is stalking the Company – but how can Gabriel hope to catch a cold-blooded killer, if he can't even trust the evidence of his own eyes?
A DARK, DIVIDED SELF by A.J. Cross
'Plenty of unexpected twists sure to set pulses racing, leading to a shock ending guaranteed to blindside even the most experienced thriller reader' –Booklist, Starred Review
Who better to pen a forensic mystery than a real-life forensic psychologist? A.J. Cross has done just that in this gripping mystery that was awarded a Starred Review by Booklist.
When the badly decomposed remains of a young woman are discovered in an isolated wooded area just outside Birmingham, the victim is quickly identified as Amy Peters, a Manchester University student who disappeared three years earlier. She is one of five young women who vanished from the streets of Manchester within a two-year period.
Called in to assist the police investigation, criminologist Will Traynor believes they are looking for an intelligent, socially confident individual, someone adept at covering his tracks. But why would the killer transport the victim on an eighty-mile journey from Manchester to Birmingham? If he can find the answer to that question, Traynor believes he has the key to cracking the case.
SPIRITS AND SMOKE by Mary Miley
'Miley's storytelling skills do justice to her clever, gutsy, and endearing protagonist. This is a real treat for readers who love stories set in the Roaring '20s' –Publishers Weekly, Starred Review
The Roaring '20s are vividly brought to life in the second book in Mary Miley's Mystic's Accomplice series, full of deadly drinks, vicious gangsters, and missing money.
Young widow Maddie Pastore feels fortunate to be employed by the well-meaning but fraudulent medium Carlotta Romany. Investigating Carlotta's clients isn't work she's proud of, but she's proud of how well she does it.
Maddie's talents, however, draw them unwelcome attention: sharp-eyed Officer O'Rourke from the Chicago Police. He doesn't believe in spiritualism – but in a city packed with mobsters, con artists and criminals, he'll take any help he can get.
PALMS, PARADISE, POISON by John Keyse-Walker
'The battle between rational, supernatural, and criminal provides a tropical treat like no other' –Kirkus Reviews, Starred Review
If you're a fan of sun-soaked whodunnits like Death in Paradise, don't miss out on the latest in John Keyse-Walker's Teddy Creque mystery series.
This page-turning mystery takes readers on an exciting journey from the storm-tossed British Virgin Islands to the heart of Cuba, and is a perfect pick for readers who like their mysteries international, atmospheric and adventurous.
MR. CAMPION'S WINGS by Mike Ripley
'Ripley again marries a crafty plotline with a persuasive evocation of Allingham's style and characterizations. Fans of the originals will be delighted' –Kirkus Reviews, Starred Review
Mike Ripley returns to Margaret Allingham's classic gentleman sleuth Mr. Campion in this latest starred historical mystery, this time in the midst of the Cold War.
The honorary doctorate ceremony for Albert Campion's wife takes a dramatic turn when Lady Amanda is arrested by Special Branch for breaking the Official Secrets Act.
Never before having taken much interest in his wife's work in cutting-edge aircraft design, Mr Campion sets out to discover more about the top-secret Goshawk Project in which Amanda is involved. He quickly realises he is not the only one keen to learn the secrets of the project. . .
THE DEADLIEST SIN by Jeri Westerson
'An appropriate end to Westerson's series. Long-time fans will be eager to see if Crispin can triumph over the past, and anyone who enjoys medieval mysteries can follow it easily' –Library Journal, Starred Review
The final instalment in Jeri Westerson's Crispin Guest Medieval Noir series earned a starred review for providing a stunning end to a long-running, beloved series while also being accessible to newcomers.
1399, London. A drink at the Boar's Tusk takes an unexpected turn for Crispin Guest, Tracker of London, and his apprentice, Jack Tucker, when a messenger claims the prioress at St Frideswide wants to hire him to investigate murders at the priory. Two of Prioress Drueta's nuns have been killed in a way that signifies two of the Seven Deadly Sins, and she's at her wits end.
Meanwhile, trouble is brewing outside of London when the exiled Henry Bolingbroke, the new Duke of Lancaster, returns to England's shores with an army to take back his inheritance. Crispin is caught between solving the crimes at St Frideswide's Priory, and making a choice once more whether to stand with King Richard or commit treason again.
INSPECTOR CHEN AND THE PRIVATE KITCHEN MURDER by Qiu Xiaolong
'Newcomers and fans alike will look forward to how Qiu raises the stakes for Chen in the next book' –Publishers Weekly, Starred Review
This latest in the beloved Inspector Chen mystery series is also a companion novel to the other starred book by Qiu on this list, The Shadow of the Empire.
In Inspector Chen and the Private Kitchen Murder, Inspector Chen follows the trail of a case under the cover of writing a Judge Dee novel. That Judge Dee novel is the story which appears in The Shadow of the Empire!
No longer a chief inspector, Chen Cao finds himself as director of the Shanghai Judicial System Reform Office. To outsiders it's a promotion, but Chen knows he's being removed from the spotlight as he's immediately placed on involuntary 'convalescence leave' to stop him interfering with any cases. However, with various high-profile crimes making headlines and fears escalating over vigilante reprisals, Chen's superiors know he must at least appear active.
One case revolves around Min Lihau, a mingyuan, who runs a 'private kitchen' for powerful figures in Shanghai. Min's accused of murdering her assistant, yet Chen is struck by the similarities to a historic case involving the famous Judge Dee. When an acquaintance of his is murdered in connection with Min, Chen knows he can't stand idly by . . .
DREADFUL DESTINY by Rosemary Rowe
'Perhaps the finest installment yet in Rowe's excellent historical-mystery series, A Dreadful Destiny boasts colorful characters, rich historical detail, taut suspense, and a deeply moving conclusion' –Booklist, Starred Review
'Rowe's mastery of the period, including the Roman laws governing marriage, enable her to provide a vivid backdrop, and the riveting plot delivers more than one emotional gut punch' –Publishers Weekly, Starred Review
Not one, but two starred reviews for Rosemary Rowe's masterful historical mystery set in Roman Britain!
The tensions in the civil-war-torn Empire have come to Glevum now. Libertus's patron, Marcus Septimus, has received a letter from Druscilla Livia, a widowed cousin of his wife, seeking his protection. She has received an offer of marriage from a powerful Roman Senator, Hortius Valens, a man of cruel and unusual tastes, and she is in no position to refuse. She has run away . . . with Hortius in hot pursuit.
This puts Marcus in a dangerous dilemma. If he accepts Druscilla as his ward and prevents the wedding, he offends not only her prospective groom, but also the Provincial Governor to whom Hortius is related. But if he returns Druscilla to the Senator, he offends another of her kinswomen – the Empress herself. Once again, Marcus turns to Libertus for help.
AN UNTIDY DEATH by Simon Brett
'As usual, Brett is brilliant at creating settings that reflect character' –Booklist, Starred Review
The ever-brilliant Simon Brett received a starred review for the second in his fun and quirky mystery series starring professional declutterer Ellen Curtis.
When Alexandra Richards approaches Ellen to ask her to help sort out her mother's chaotic flat, Ellen gets the impression Alexandra doesn't like her mother very much. But when Ingrid Richards' body is discovered in her burned-out home, Alexandra's exasperated words don't seem such a joke.
Due to the hazardous state of the victim's over-cluttered residence, the police are inclined to dismiss her death as an unfortunate accident. Ellen's not so sure. Could Alexandra's resentment towards her mother have escalated into outright violence? The more she discovers about the dead woman's remarkable past, the more convinced Ellen becomes that there's something decidedly suspicious about her death. . .
THE DEVIL'S HARMONY by Sarah Rayne
'Each of the Fox novels has been better than the last—with more-complex stories that ratchet up the suspense to a new level, a trend that continues here. Fans of Phineas Fox will be lining up for this one' –Booklist, Starred Review
Master of psychological and supernatural suspense, Sarah Rayne, returns with the latest in her acclaimed Phineas Fox series, where Fox uncovers evidence of a devastating wartime atrocity.
When music researcher Phineas Fox is asked to verify the contents of an old scrapbook, rescued from the site of the historic Chopin Library in Warsaw, he is initially sceptical. But he soon discovers an intriguing link between the Library and an infamous piece of music known as the Dark Cadence.
Legend has it that the Dark Cadence was only performed at a traitor's execution – and it has never been written down. It is believed to have last been played on the night the Chopin Library was destroyed during the Nazi occupation of World War II. What really happened that terrible night in October, 1944? What is the connection with an equally dreadful night in Russia in 1918, the night the Tsar and his family were executed? And what are the repercussions for the present?
GUILT AT THE GARAGE by Simon Brett
'This is an especially incisive Fethering adventure, with a shocker of an ending' –Booklist, Starred Review
Simon Brett's second book to receive a starred review this year is the latest in his Fethering mystery series.
Carole Seddon's trusty Renault is one of her most treasured possessions. So when it is vandalised, there's only one person she will entrust with its repair: Bill Shefford has been servicing the vehicles of the good citizens of Fethering for many years. But how could something like this happen in Fethering of all places?
Then the note is shoved under Carole's kitchen door: Watch out. The car window was just the start. It would appear that she has been deliberately targeted. But by whom … and why?
CRUEL AS THE GRAVE by Cynthia Harrod-Eagles
'An outstanding mix of hard-boiled action and interpersonal give-and-take, perfect for those who like something a bit different from the standard police procedural' –Booklist, Starred Review
Last but definitely not least, no starred reviews list would be complete without the wonderful Cynthia Harrod-Eagles!
Fitness trainer Erik Lingoss is found dead in his west London flat, his head smashed by one of his own dumbbells. His heartlessly-dumped girlfriend, blood on her clothes and hands, is the prime suspect. She had means, opportunity, and motive.
But is the case as clear-cut as it seems? Handsome Erik Lingoss had clients in high places; and he seemed to engender powerful emotions. If it was a crime of passion, there was plenty of that to go round: love strong as death, jealousy cruel as the grave.