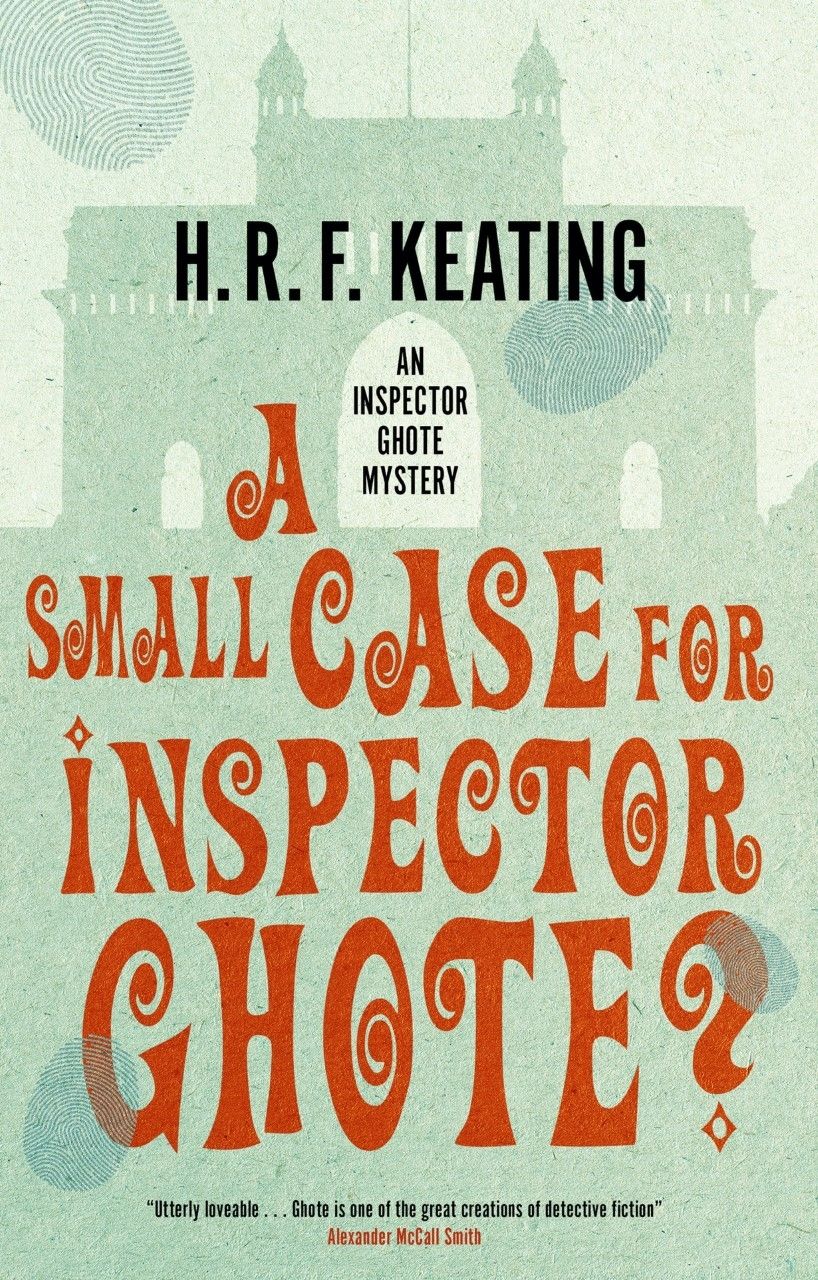 A Small Case for Inspector Ghote?
by H. R. F. Keating
Shy, self-questioning Inspector Ghote, 'one of the great creations of detective fiction' (Alexander McCall Smith), faces a crisis of conscience when he is asked to ignore the murder of an unimportant colleague in this classic mystery – with a brand-new introduction by bestselling author Vaseem Khan.
Newly-promoted Inspector Ganesh Ghote is not having a good morning. His office is too hot, his assistant Bikram is late for work and he can't concentrate on his interminable paperwork, distracted by an insistent, unpleasant smell. Ghote's day does not improve when he discovers its horrible source: Bikram's severed head, wrapped in newspaper and stuffed in his office rubbish bin.
Who would want to kill a lowly peon? And why would they plant the evidence in the heart of the Bombay Police Crime Branch? Ghote is already planning where to start his investigations when he's brought up short: his new boss, the forbidding Assistant Commissioner Divekar, thinks the crime altogether unsuitable for their department, and orders him to quietly dispose of the body . . .
A Small Case for Inspector Ghote?, H. R. F. Keating's last novel, takes readers on a journey back to Ghote's first official case, giving fans and new readers alike an intimate peek into the thoughts and feelings of one of detective fiction's most human and engaging creations.
Reviews
"Mr Keating has created in Inspector Ghote an enchanting and engaging character"
P.D. James
"The Inspector Ghote books … are quite exquisite, gentle novels that should find their place on any list of good crime fiction"
Alexander McCall Smith
"Keating is an immensely talented author who has delighted fans for decades with his wonderfully witty Inspector Ghote"
Booklist
"Inspector Ghote is a most appealing sleuth, a little shy and uncertain of himself, but dogged and determined when it comes to ferreting out the truth"
Publishers Weekly
"Mr Keating has a long-established winner in his sympathetic and lively hero"
The Times
"H.R.F Keating's novels about Bombay policeman Ganesh Ghote are masterpieces of imagination"
Time Magazine
Editions
A Small Case for Inspector Ghote? by H. R. F. Keating is available in the following formats
Ebook

*

9781448304080
4th February 2020
N/A
288
$6.99
Ebook

*

9781448304080
4th February 2020
N/A
288
£4.99
Paperback

*

9781780297002
27th October 2020
142 X 217mm
208
$17.95
Paperback

*

9781780297002
31st August 2020
142 X 217mm
208
£12.99
Format
ISBN
Publication Date
Dimensions
Pages
Price
* Out of print
The Inspector Ghote Mystery Series