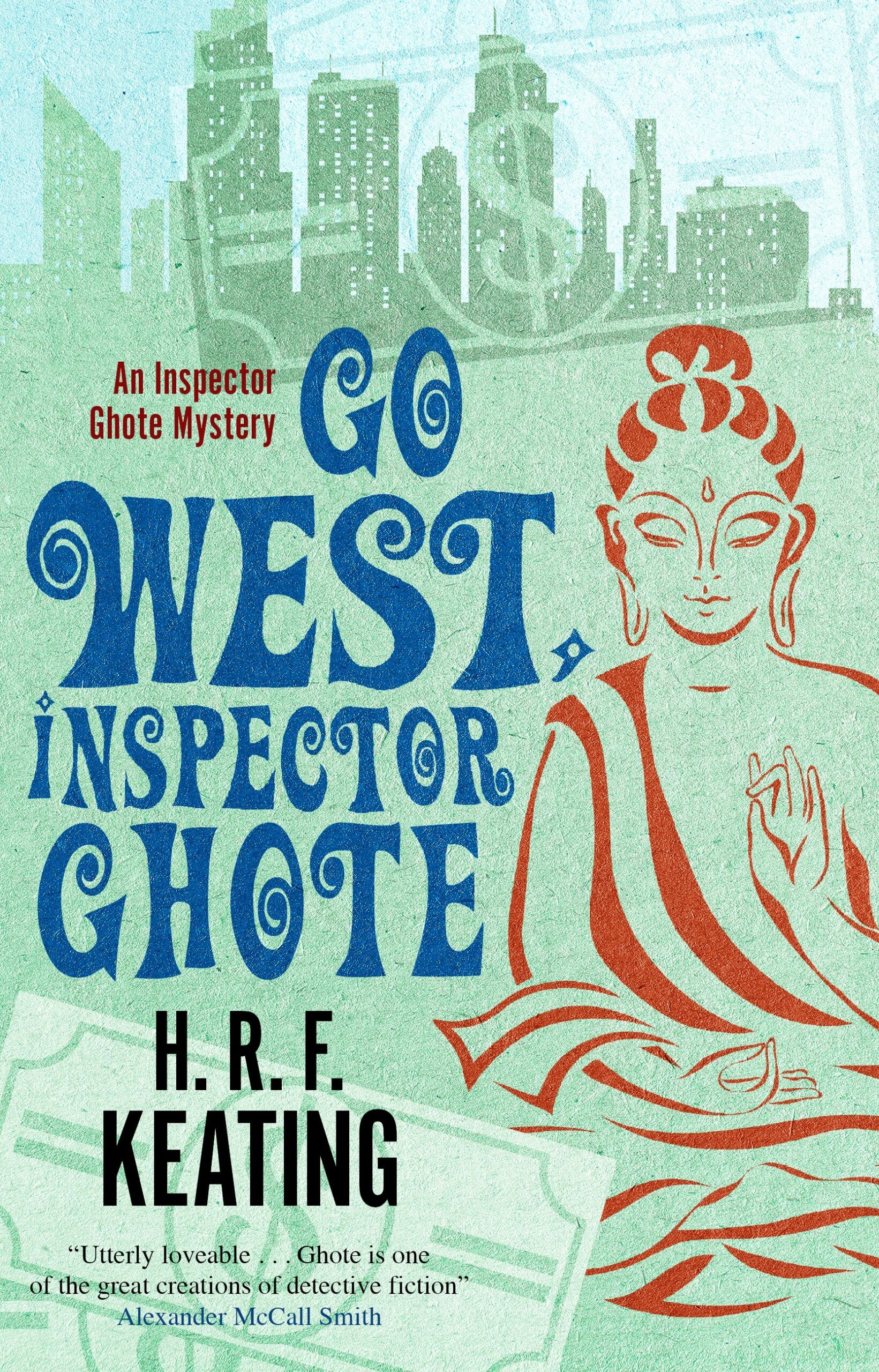 Go West, Inspector Ghote
by H. R. F. Keating
When the only daughter of a wealthy Indian newspaper magnate drops out of her Californian college and joins an ashram, hard-working Inspector Ghote, 'one of the great creations of detective fiction' (Alexander McCall Smith), is sent to California to persuade her to return to Bombay, in this classic mystery – with a brand-new introduction by bestselling author Vaseem Khan.
Wealthy Indian newspaper magnate Ranjee Shahani has a problem. His daughter Nirmala, who he sent to California to finish her education before her upcoming arranged marriage, has dropped out of college. Not only that, but she has joined an ashram near Los Angeles and emptied her bank account. Unsure how to proceed, Mr Shahani turns to his good friend the Minister for Police for help.
Hard-working, self-effacing Inspector Ghote of the Bombay CID is dismayed to find that instead of spending his upcoming holiday with his wife, he's being sent to Los Angeles to wrest Ranjee Shahani's daughter from an ashram – and from the clutches of its famous leader, the Swami With No Name. Assisted by a boastful, patronising private detective hired by Mr Shahani, Ghote attempts to persuade Nirmala to return with him to Bombay. But before he can win her trust, events take an unexpectedly deadly turn . . .
Reviews
"Mr Keating has created in Inspector Ghote an enchanting and engaging character"
P.D. James
"The Inspector Ghote books … are quite exquisite, gentle novels that should find their place on any list of good crime fiction"
Alexander McCall Smith
"Keating is an immensely talented author who has delighted fans for decades with his wonderfully witty Inspector Ghote"
Booklist
"Inspector Ghote is a most appealing sleuth, a little shy and uncertain of himself, but dogged and determined when it comes to ferreting out the truth"
Publishers Weekly
"Mr Keating has a long-established winner in his sympathetic and lively hero"
The Times
"H.R.F Keating's novels about Bombay policeman Ganesh Ghote are masterpieces of imagination"
Time Magazine
Editions
Go West, Inspector Ghote by H. R. F. Keating is available in the following formats
Ebook

*

9781448303960
1st June 2020
N/A
184
$6.99
Ebook

*

9781448303960
1st June 2020
N/A
184
£4.99
Format
ISBN
Publication Date
Dimensions
Pages
Price
* Out of print
The Inspector Ghote Mystery Series