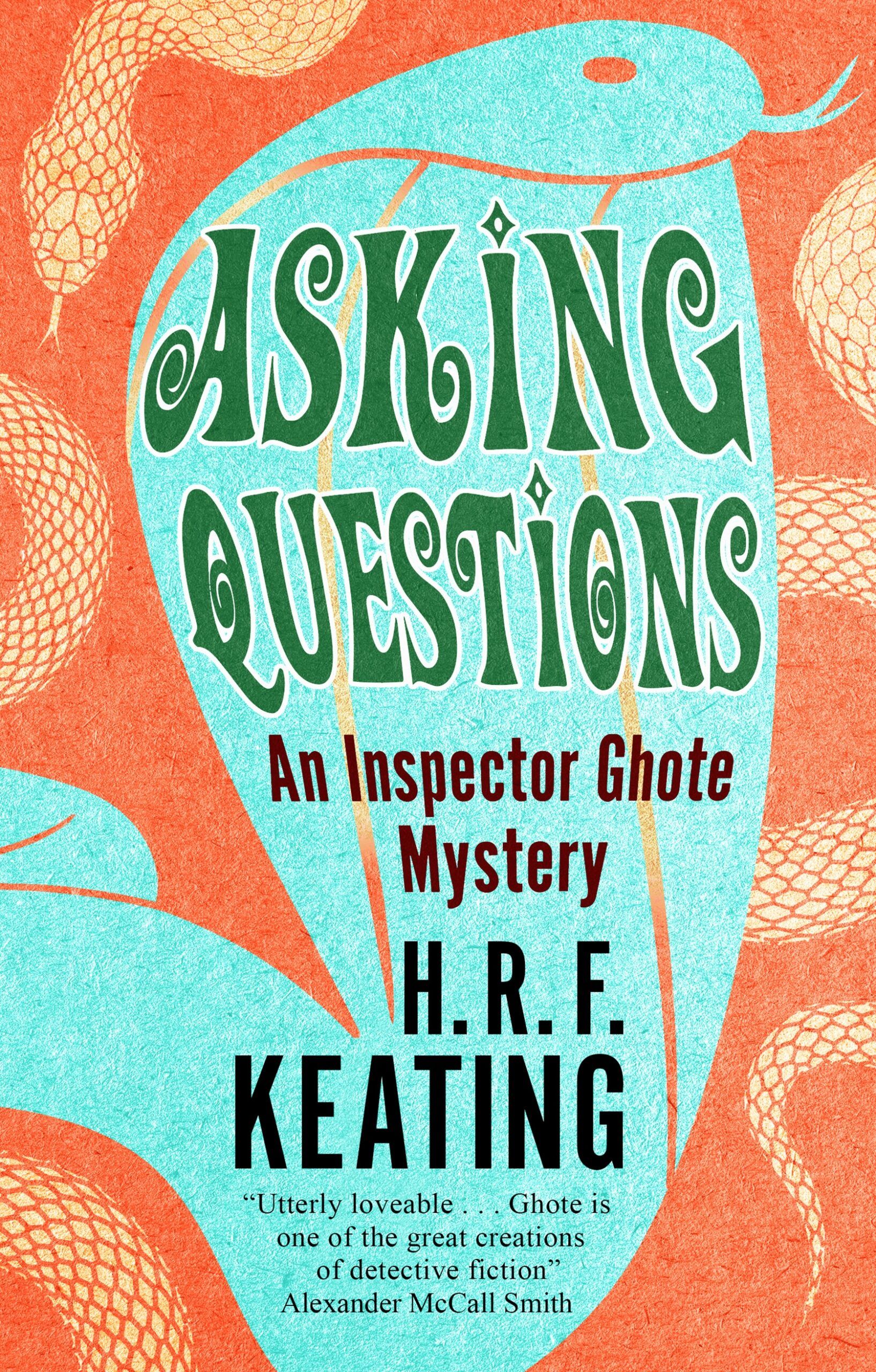 Asking Questions
by H. R. F. Keating
Inspector Ghote, 'one of the great creations of detective fiction' (Alexander McCall Smith), faces snakes of both the reptile and human kind when he's called in to investigate a drug smuggling case turned deadly in this classic mystery – with a brand-new introduction by bestselling author Vaseem Khan.
Inspector Ganesh Ghote is taken aback when Bombay's Commissioner of Police visits him at home early one morning, with a confidential request. The commissioner's film-star friend, Asha Rani, has asked for help with an unpleasant matter at the charity she supports, the Mira Behn Institute of Medical Research. Someone is smuggling samples of an experimental medicine out of the institute, made from the venom of poisonous snakes, and the last batch nearly killed film director – and Asha's 'close friend' – Mihir Ganguly. Ghote's task, he discovers, is to find and arrest the smuggler – on some other charge.
Dismayed to be asked to frame a criminal for a crime they didn't commit, Ghote nevertheless launches into the investigation with his usual thoroughness. But at the Mira Behn Institute, he comes across an unexpected – and deadly – sight: snake-handler Chandra Chagoo lying dead on the floor of the Reptile Room, a viper slithering across his back . . .
Reviews
"Mr Keating has created in Inspector Ghote an enchanting and engaging character"
P.D. James
"The Inspector Ghote books … are quite exquisite, gentle novels that should find their place on any list of good crime fiction"
Alexander McCall Smith
"Keating is an immensely talented author who has delighted fans for decades with his wonderfully witty Inspector Ghote"
Booklist
"Inspector Ghote is a most appealing sleuth, a little shy and uncertain of himself, but dogged and determined when it comes to ferreting out the truth"
Publishers Weekly
"Mr Keating has a long-established winner in his sympathetic and lively hero"
The Times
"H.R.F Keating's novels about Bombay policeman Ganesh Ghote are masterpieces of imagination"
Time Magazine
Editions
Asking Questions by H. R. F. Keating is available in the following formats
Ebook

*

9781448304042
1st October 2020
N/A
288
$6.99
Ebook

*

9781448304042
1st October 2020
N/A
288
£4.99
Format
ISBN
Publication Date
Dimensions
Pages
Price
* Out of print
The Inspector Ghote Mystery Series