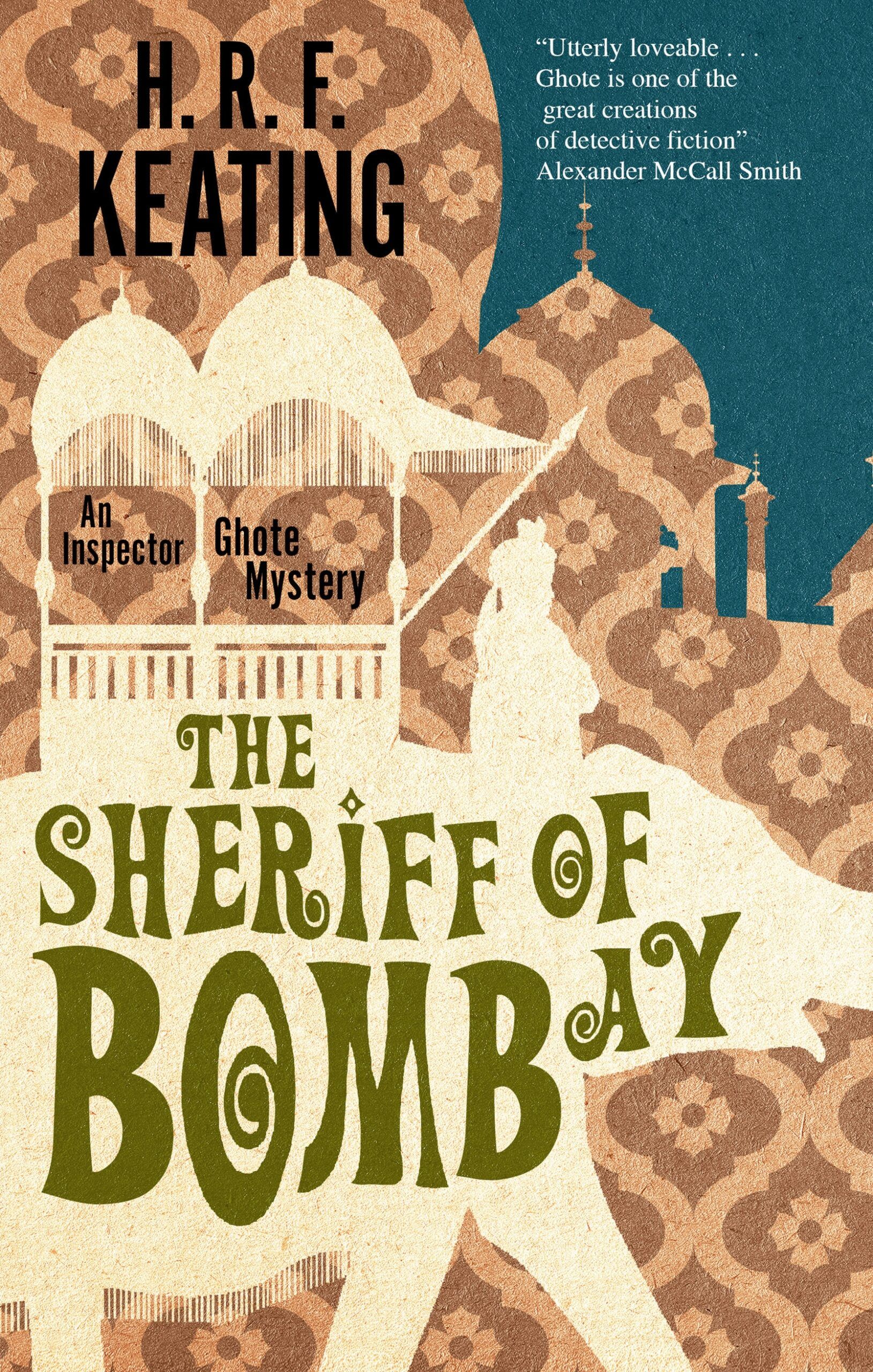 The Sheriff of Bombay
by H. R. F. Keating
Bombay's red-light district is the scene of the crime, when gentle Inspector Ghote, 'one of the great creations of detective fiction' (Alexander McCall Smith), is forced to take on his most embarrassing investigation yet in this classic mystery – with a brand-new introduction by bestselling author Vaseem Khan.
Inspector Ganesh Ghote of the Bombay CID is in the worst trouble of his career so far. Given a task which at first seems merely embarrassing – that of escorting an aging British film star on a tour of Bombay's notorious red-light district, the 'Cages' – he is, before long, confronted with something infinitely worse: murder.
But this isn't the end of his troubles. For the sole suspect is none other than the Sheriff of Bombay: respected holder of the honorary legal office, an ex-Rajah and former captain of India's cricket team. And he is a suspect only because Ghote had a swift glimpse of his face – as he hurriedly left a house of ill-repute.
The gentle but tenacious detective shudders to think of the investigation ahead of him. What humiliations will he have to suffer as he searches for proof, he wonders. What sights will he see? Who will he encounter? And – above all – how will he explain what he has learnt to his wife?
Reviews
"Mr Keating has created in Inspector Ghote an enchanting and engaging character"
P.D. James
"The Inspector Ghote books … are quite exquisite, gentle novels that should find their place on any list of good crime fiction"
Alexander McCall Smith
"Keating is an immensely talented author who has delighted fans for decades with his wonderfully witty Inspector Ghote"
Booklist
"Inspector Ghote is a most appealing sleuth, a little shy and uncertain of himself, but dogged and determined when it comes to ferreting out the truth"
Publishers Weekly
"Mr Keating has a long-established winner in his sympathetic and lively hero"
The Times
"H.R.F Keating's novels about Bombay policeman Ganesh Ghote are masterpieces of imagination"
Time Magazine
Editions
The Sheriff of Bombay by H. R. F. Keating is available in the following formats
Ebook

*

9781448303977
1st January 2099
N/A
216
$6.99
Ebook

*

9781448303977
1st July 2020
N/A
216
£4.99
Format
ISBN
Publication Date
Dimensions
Pages
Price
* Out of print
The Inspector Ghote Mystery Series