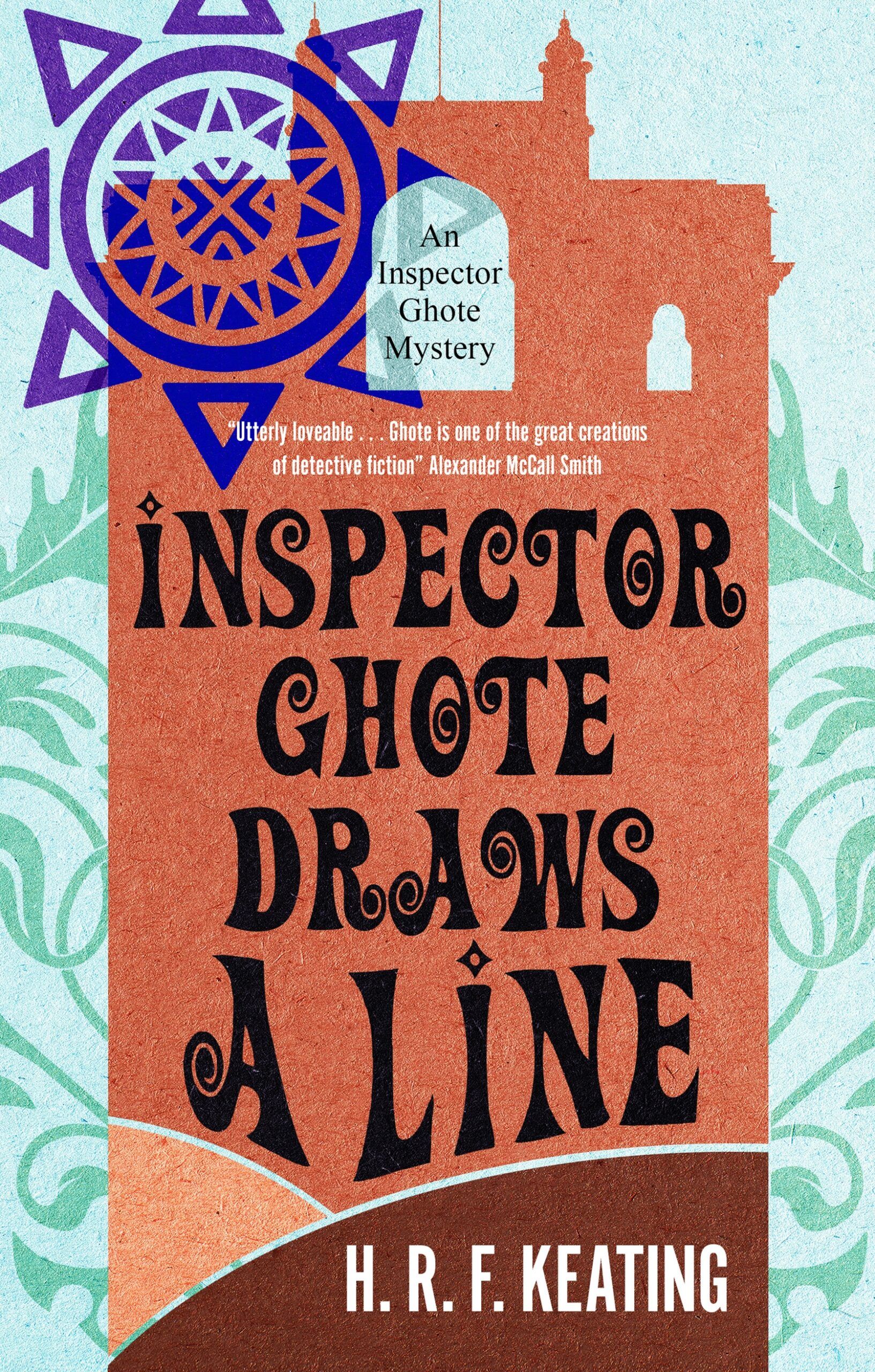 Inspector Ghote Draws a Line
by H. R. F. Keating
Inspector Ghote, 'one of the great creations of detective fiction' (Alexander McCall Smith), is sent to the remote Indian countryside to protect a formidable retired judge who's been receiving death threats in this classic mystery – with a brand-new introduction by bestselling author Vaseem Khan.
Inspector Ganesh Ghote of the Bombay CID is ordered off to the remote, heat-soaked Indian countryside to protect an aged, unpopular and rigidly obstinate judge of the British Raj era, against whom death threats have been made.
In the old house, Ghote soon finds that his chief opponent is not the unknown who has been leaving Justice Sir Asif Ibrahim threatening letters, but the formidable, iron-principled old judge himself, who dismisses the threats as mere foolishness and refuses to cooperate with Ghote's investigation.
The good inspector is determined to do his duty, and soon has both a lengthy list of suspects – including the judge's own beautiful, high-strung daughter, a radical American priest and the editor of a left-wing newspaper – and a possible motive for shutting up the judge: he is writing his memoirs, and who knows what secrets the old man is planning to reveal . . .
Reviews
"Mr Keating has created in Inspector Ghote an enchanting and engaging character"
P.D. James
"The Inspector Ghote books … are quite exquisite, gentle novels that should find their place on any list of good crime fiction"
Alexander McCall Smith
"Keating is an immensely talented author who has delighted fans for decades with his wonderfully witty Inspector Ghote"
Booklist
"Inspector Ghote is a most appealing sleuth, a little shy and uncertain of himself, but dogged and determined when it comes to ferreting out the truth"
Publishers Weekly
"Mr Keating has a long-established winner in his sympathetic and lively hero"
The Times
"H.R.F Keating's novels about Bombay policeman Ganesh Ghote are masterpieces of imagination"
Time Magazine
Editions
Inspector Ghote Draws a Line by H. R. F. Keating is available in the following formats
Ebook

*

9781448303953
1st June 2020
N/A
200
$6.99
Ebook

*

9781448303953
1st June 2020
N/A
200
£4.99
Format
ISBN
Publication Date
Dimensions
Pages
Price
* Out of print
The Inspector Ghote Mystery Series