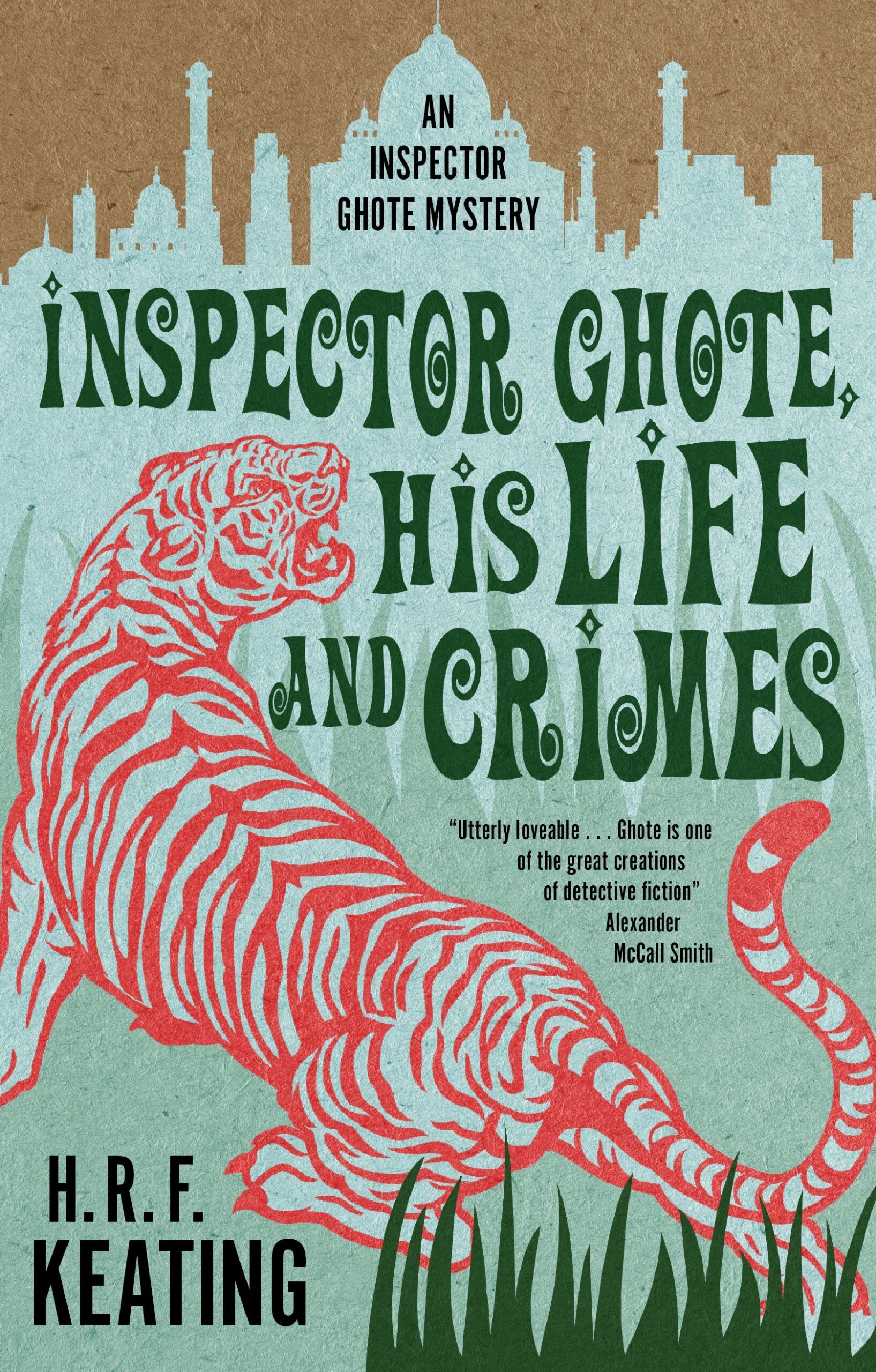 Inspector Ghote, His Life and Crimes
by H. R. F. Keating
The best of the shorter adventures of Inspector Ghote, 'one of the great creations of detective fiction' (Alexander McCall Smith), are brought together in this page-turning collection of short stories – with a brand-new introduction by bestselling author Vaseem Khan.
Inspector Ganesh Ghote of the Bombay CID stands alongside Hercule Poirot and Sherlock Holmes as one of the best-loved of fictional detectives. Mild mannered, often hamstrung by his refusal to accept bribes or force false confessions, but unparalleled in his determination to catch his killer, Ghote has delighted readers since his first appearance in print in 1967.
This collection of short stories brings together some of the best of Ghote's shorter adventures. From 'The All-Bat Hat' to 'Murder Mustn't At All Advertise, Isn't It?', these stories celebrate Ghote and his painstaking investigative powers. Plus, an introduction by H. R. F. Keating himself gives a fascinating insight into the creation of the good detective, and how his life as a policewalla changed and evolved over the years to reflect real-life police work in the contemporary Bombay of the past.
Reviews
"Mr Keating has created in Inspector Ghote an enchanting and engaging character"
P.D. James
"The Inspector Ghote books … are quite exquisite, gentle novels that should find their place on any list of good crime fiction"
Alexander McCall Smith
"Keating is an immensely talented author who has delighted fans for decades with his wonderfully witty Inspector Ghote"
Booklist
"Inspector Ghote is a most appealing sleuth, a little shy and uncertain of himself, but dogged and determined when it comes to ferreting out the truth"
Publishers Weekly
"Mr Keating has a long-established winner in his sympathetic and lively hero"
The Times
"H.R.F Keating's novels about Bombay policeman Ganesh Ghote are masterpieces of imagination"
Time Magazine
Editions
Inspector Ghote, His Life and Crimes by H. R. F. Keating is available in the following formats
Ebook

*

9781448304011
1st January 2099
N/A
192
$6.99
Ebook

*

9781448304011
1st August 2020
N/A
192
£4.99
Format
ISBN
Publication Date
Dimensions
Pages
Price
* Out of print
The Inspector Ghote Mystery Series