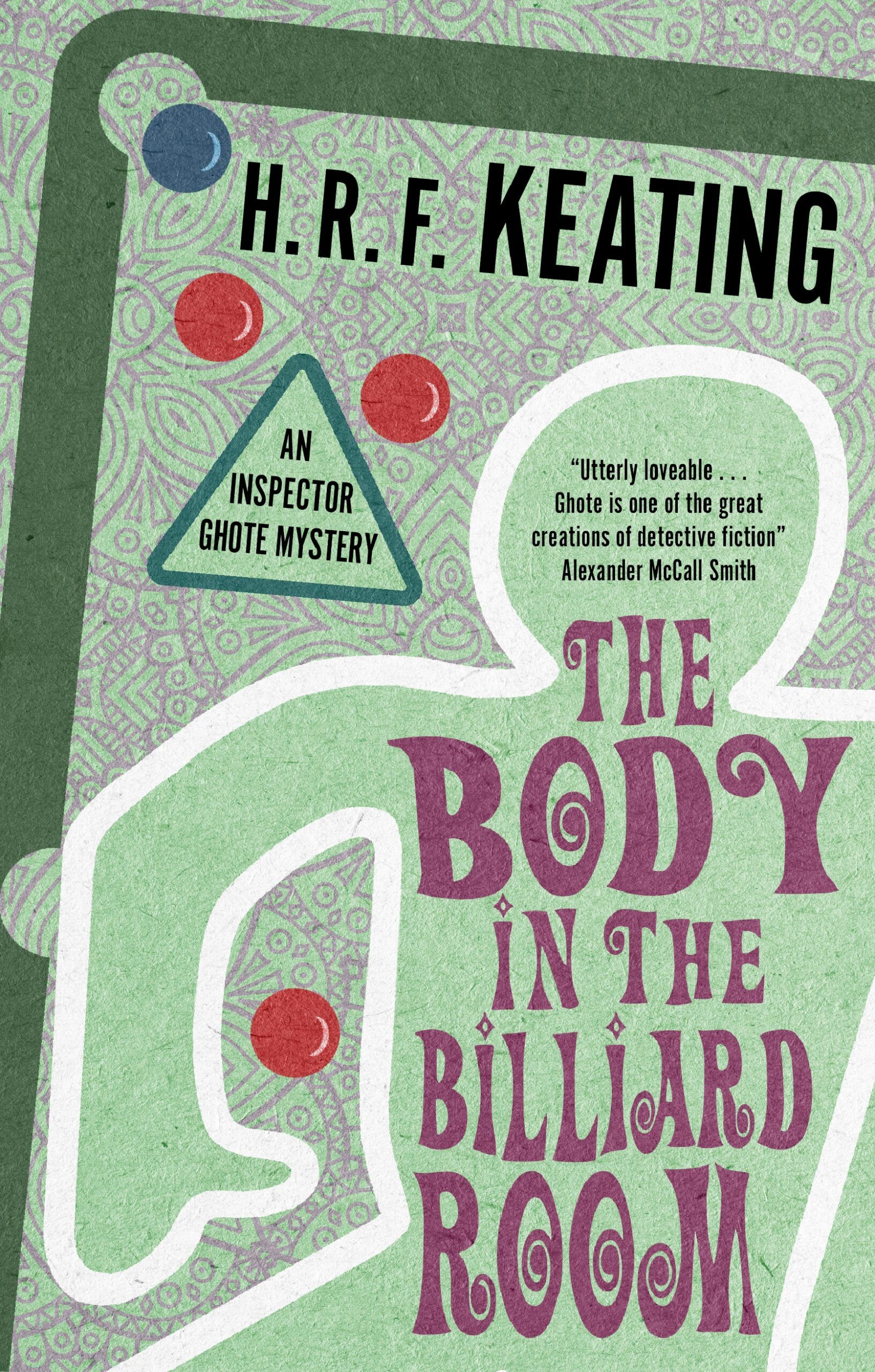 The Body in the Billiard Room
by H. R. F. Keating
Inspector Ghote, 'one of the great creations of detective fiction' (Alexander McCall Smith), reluctantly becomes India's answer to Hercule Poirot when he's summoned to solve a mysterious murder worthy of Agatha Christie herself in this classic mystery – with a brand-new introduction by bestselling author Vaseem Khan.
Inspector Ganesh Ghote of the Bombay CID is flattered when he's expressly summoned by a former ambassador, Surinder Mehta, to investigate a mysterious murder in the faraway hill station of Ootacamund. A body has been found on the billiard table at the genteel Ooty Club, a gathering place for well-to-do Indians and Englishmen – and the influential Mehta believes that only Ghote will be able to solve the crime.
On arrival, Ghote discovers, to his dismay, that Mehta, an aging crime buff steeped in classic British mysteries, believes him to be a Great Detective, with powers of deduction second only to Sherlock Holmes or Hercule Poirot. Ghote, trapped unwillingly in a second-rate detective story, decides that the only way to end this charade is to solve the case. But as he interrogates the motley group of suspects, his unreliable Watson spouting increasingly wild pet theories, he begins to despair of ever discovering the truth . . .
Reviews
"Mr Keating has created in Inspector Ghote an enchanting and engaging character"
P.D. James
"The Inspector Ghote books … are quite exquisite, gentle novels that should find their place on any list of good crime fiction"
Alexander McCall Smith
"Keating is an immensely talented author who has delighted fans for decades with his wonderfully witty Inspector Ghote"
Booklist
"Inspector Ghote is a most appealing sleuth, a little shy and uncertain of himself, but dogged and determined when it comes to ferreting out the truth"
Publishers Weekly
"Mr Keating has a long-established winner in his sympathetic and lively hero"
The Times
"H.R.F Keating's novels about Bombay policeman Ganesh Ghote are masterpieces of imagination"
Time Magazine
Editions
The Body in the Billiard Room by H. R. F. Keating is available in the following formats
Ebook

*

9781448303984
1st January 2099
N/A
248
$6.99
Ebook

*

9781448303984
1st July 2020
N/A
248
£4.99
Format
ISBN
Publication Date
Dimensions
Pages
Price
* Out of print
The Inspector Ghote Mystery Series