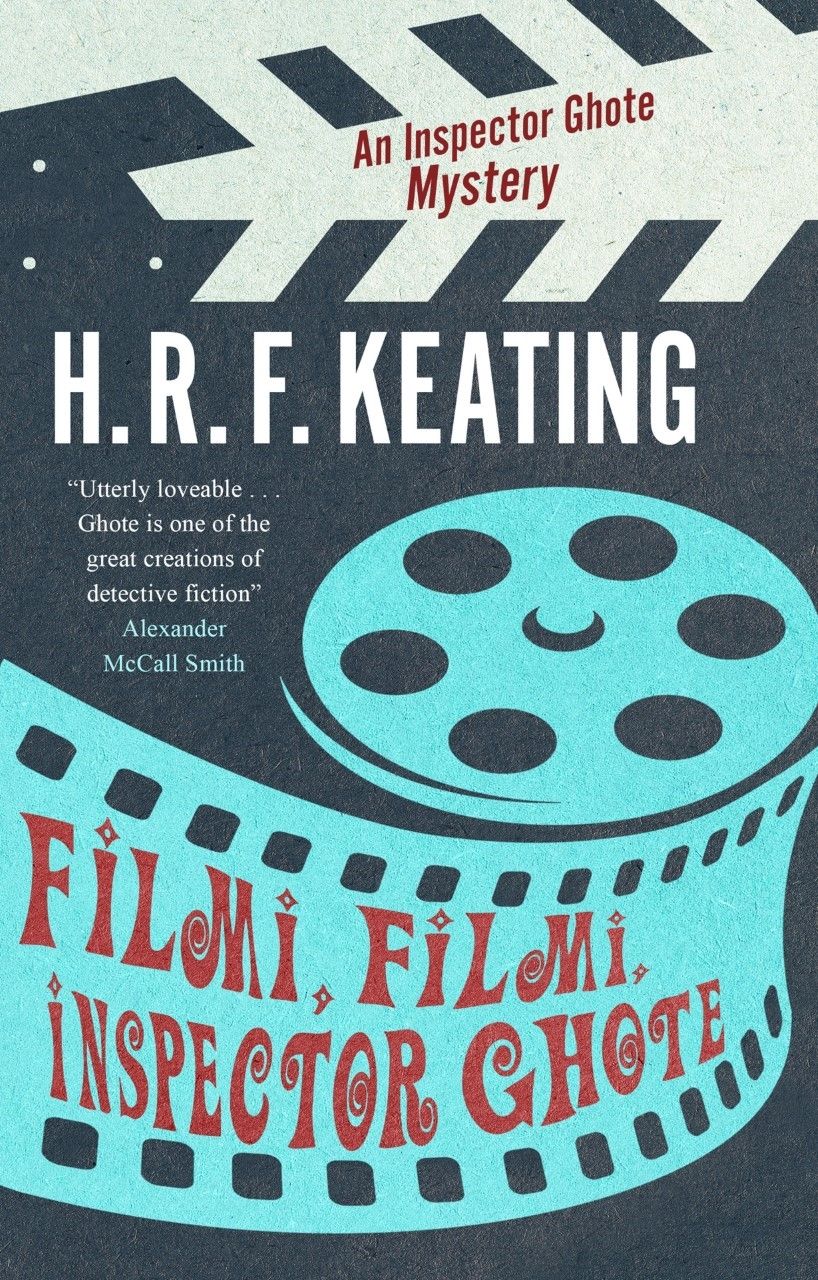 Filmi, Filmi, Inspector Ghote
by H. R. F. Keating
Inspector Ghote, 'one of the great creations of detective fiction' (Alexander McCall Smith), is plunged into the dazzling, chaotic world of Bollywood movies when the world's most famous screen villain is murdered in this classic mystery – with a brand-new introduction by bestselling author Vaseem Khan.
India's most famous screen villain, Dhartiraj, lies dead on a Bollywood film set, his neck snapped by a falling stage light. There's no doubt it's murder, and Inspector Ghote of the Bombay CID, who's thrilled to be personally assigned such a high-profile case, quickly discovers that there's no shortage of suspects.
The fading star who Dhartiraj toppled from his place; the superstar who stole Dhartiraj's wife, and whose mistress Dhartiraj stole in revenge; and Dhartiraj's secret-dealing stand-in – Ghote finds he could easily make a case for each of them wanting the great Dhartiraj off the boards and into permanent retirement.
But his investigations are hindered not just by the film studio's intimidating owner, who is determined that nothing will stand in the way of his latest film's financial success, but by Ghote himself. For the good detective, caught up in visions of his own glittering success, finds himself desperate to solve the case in record time.
Reviews
"Mr Keating has created in Inspector Ghote an enchanting and engaging character"
P.D. James
"The Inspector Ghote books … are quite exquisite, gentle novels that should find their place on any list of good crime fiction"
Alexander McCall Smith
"Keating is an immensely talented author who has delighted fans for decades with his wonderfully witty Inspector Ghote"
Booklist
"Inspector Ghote is a most appealing sleuth, a little shy and uncertain of himself, but dogged and determined when it comes to ferreting out the truth"
Publishers Weekly
"Mr Keating has a long-established winner in his sympathetic and lively hero"
The Times
"H.R.F Keating's novels about Bombay policeman Ganesh Ghote are masterpieces of imagination"
Time Magazine
Editions
Filmi, Filmi, Inspector Ghote by H. R. F. Keating is available in the following formats
Ebook

*

9781448303946
1st May 2020
N/A
192
$6.99
Ebook

*

9781448303946
1st May 2020
N/A
192
£4.99
Paperback

*

9781780297026
29th December 2020
140 X 220mm
192
$17.95
Paperback

*

9781780297026
30th October 2020
140 X 220mm
192
£12.99
Format
ISBN
Publication Date
Dimensions
Pages
Price
* Out of print
The Inspector Ghote Mystery Series