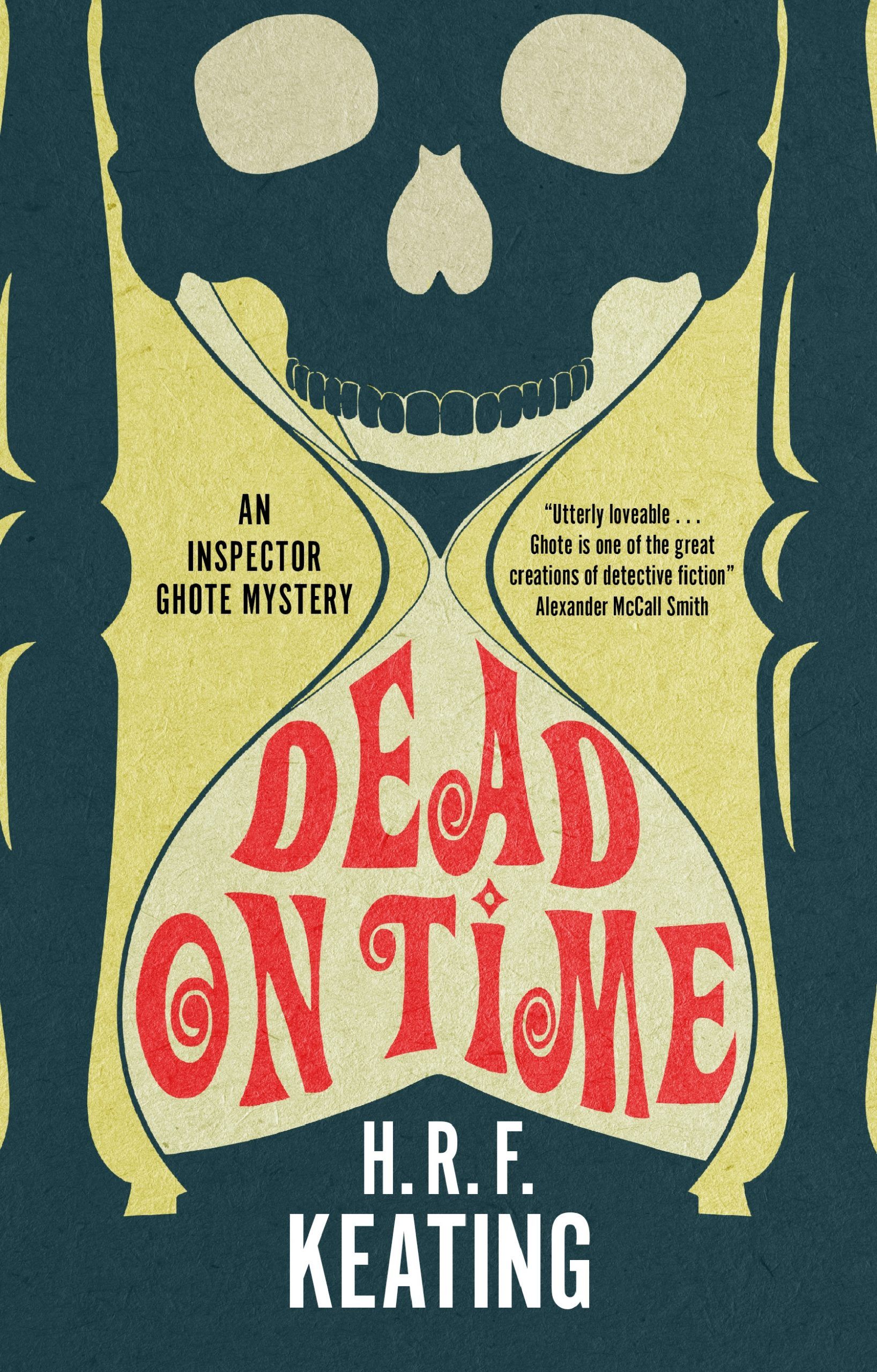 Dead on Time
by H. R. F. Keating
Dignified, hard-working Inspector Ghote, 'one of the great creations of detective fiction' (Alexander McCall Smith), is handed a case that has the potential to destroy his career in this classic mystery – with a brand-new introduction by bestselling author Vaseem Khan.
Ramrao Pendke, heir to a massive country fortune, is in Bombay recovering from a kidney transplant operation when he's bludgeoned to death at the Tick Tock Watchworks. The murderer, the watch shop's owner, promptly confesses. So Inspector Ganesh Ghote of the Bombay CID is puzzled to be called in by the head of the whole State police force, to investigate such an open-and-shut case further.
To Ghote's dismay, he soon discovers he's been handed a political hot potato. For the alleged murderer has influential relations – who are adamant their dreamy, watch-obsessed cousin could not have committed such a violent crime. And, worse, the dead man had an unpleasant cousin of his own . . . who now stands to inherit a vast fortune, in his place.
Did 'bad hat' Ganpatrao Pendke kill his cousin? Ghote must investigate, whilst knowing an unpleasant truth: he's been chosen for this case specifically because he's considered expendable, so a single misstep could end his career.
Reviews
"Mr Keating has created in Inspector Ghote an enchanting and engaging character"
P.D. James
"The Inspector Ghote books … are quite exquisite, gentle novels that should find their place on any list of good crime fiction"
Alexander McCall Smith
"Keating is an immensely talented author who has delighted fans for decades with his wonderfully witty Inspector Ghote"
Booklist
"Inspector Ghote is a most appealing sleuth, a little shy and uncertain of himself, but dogged and determined when it comes to ferreting out the truth"
Publishers Weekly
"Mr Keating has a long-established winner in his sympathetic and lively hero"
The Times
"H.R.F Keating's novels about Bombay policeman Ganesh Ghote are masterpieces of imagination"
Time Magazine
Editions
Dead on Time by H. R. F. Keating is available in the following formats
Ebook

*

9781448303991
1st January 2099
N/A
208
$6.99
Ebook

*

9781448303991
1st August 2020
N/A
208
£4.99
Format
ISBN
Publication Date
Dimensions
Pages
Price
* Out of print
The Inspector Ghote Mystery Series