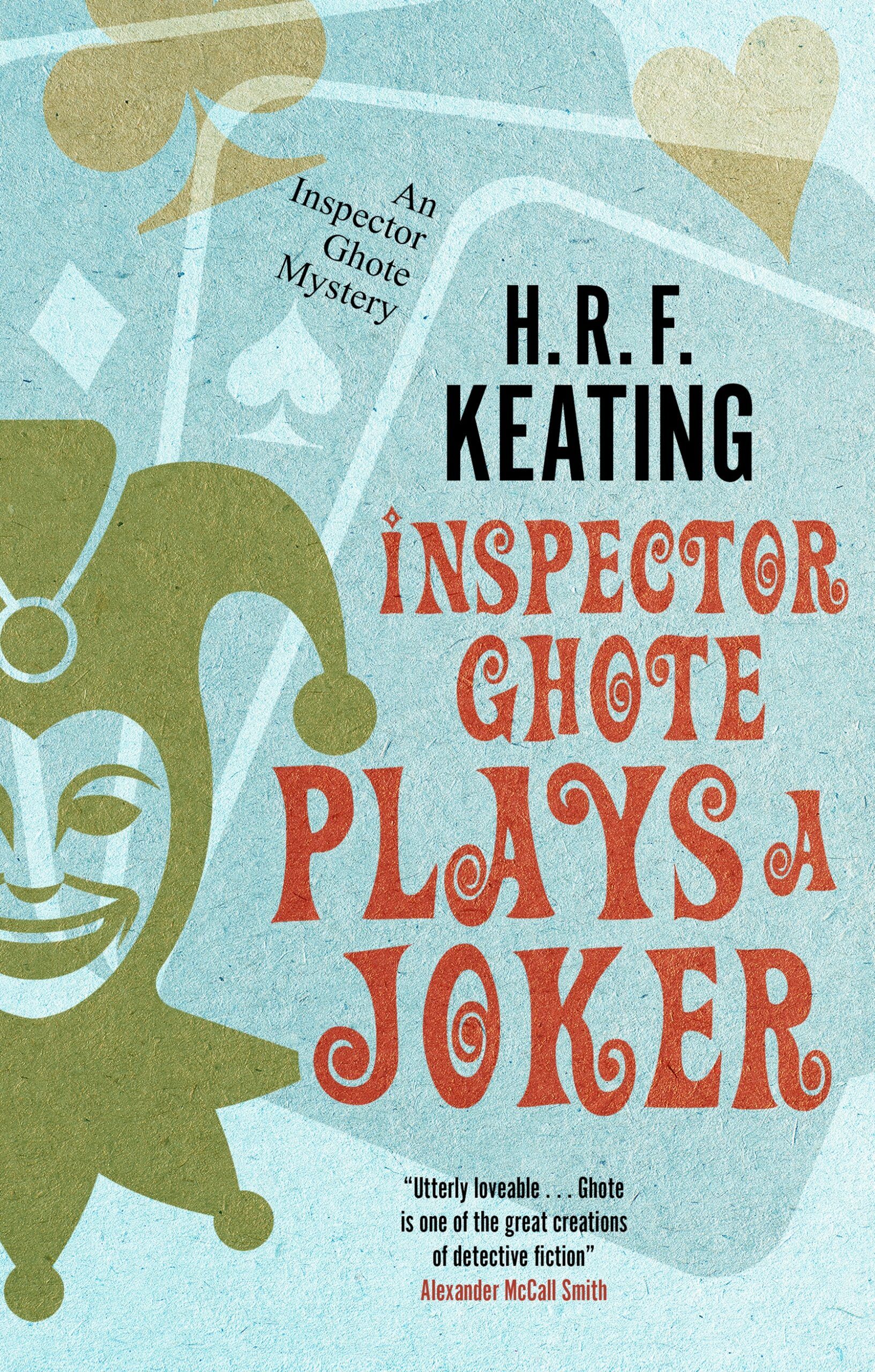 Inspector Ghote Plays a Joker
by H. R. F. Keating
Inspector Ghote, 'one of the great creations of detective fiction' (Alexander McCall Smith), is assigned his most baffling case yet: preventing the murder . . . of a flamingo, in this classic mystery – with a brand-new introduction by bestselling author Vaseem Khan.
Inspector Ganesh Ghote of the Bombay CID is taken aback when his boss, the rage-prone Deputy Superintendent Naik, cheerfully summons him with an unusual order: to stop a murder. But his boss's good mood turns out to be the least bizarre thing about the situation. For the potential murder victim is an expensive flamingo – a gift from the US Consul – and if Ghote doesn't prevent it meeting the same tragic end as its three companions, it could result in serious embarrassment for the government.
Saddled with the most incompetent sergeant in the history of policing, Ghote investigates with his usual thoroughness, and soon suspects the flamingo-slaying is linked to a whole series of elaborate, unkind pranks. Who would do such a thing, and why? The hard-working inspector doesn't get the joke. But when the case takes a darker turn, all thoughts of humour are forgotten . . .
Reviews
"Mr Keating has created in Inspector Ghote an enchanting and engaging character"
P.D. James
"The Inspector Ghote books … are quite exquisite, gentle novels that should find their place on any list of good crime fiction"
Alexander McCall Smith
"Keating is an immensely talented author who has delighted fans for decades with his wonderfully witty Inspector Ghote"
Booklist
"Inspector Ghote is a most appealing sleuth, a little shy and uncertain of himself, but dogged and determined when it comes to ferreting out the truth"
Publishers Weekly
"Mr Keating has a long-established winner in his sympathetic and lively hero"
The Times
"H.R.F Keating's novels about Bombay policeman Ganesh Ghote are masterpieces of imagination"
Time Magazine
Editions
Inspector Ghote Plays a Joker by H. R. F. Keating is available in the following formats
Ebook

*

9781448303915
1st April 2020
N/A
224
$6.99
Ebook

*

9781448303915
1st April 2020
N/A
224
£4.99
Format
ISBN
Publication Date
Dimensions
Pages
Price
* Out of print
The Inspector Ghote Mystery Series