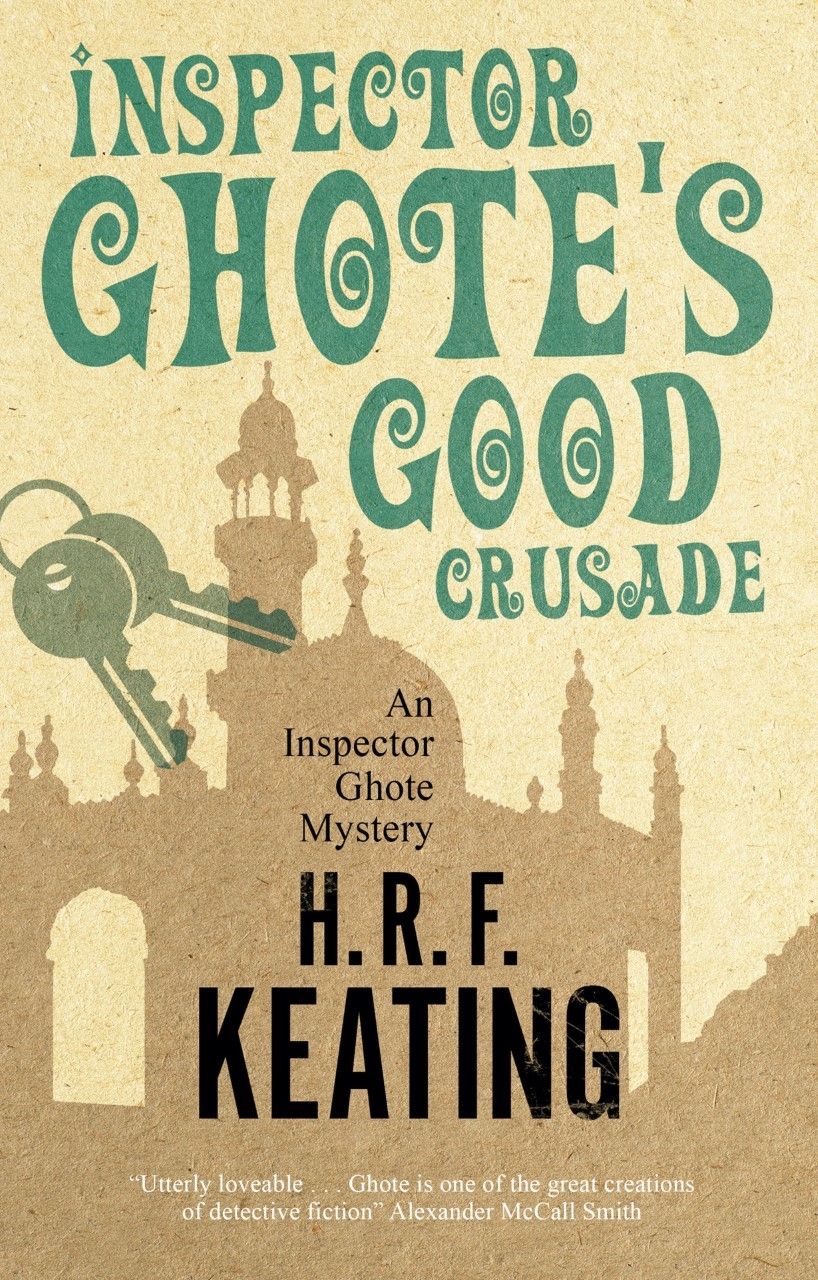 Inspector Ghote's Good Crusade
by H. R. F. Keating
Inspector Ghote, 'one of the great creations of detective fiction' (Alexander McCall Smith), investigates a high-profile murder and finds liars wherever he looks in this classic mystery – with a brand-new introduction by bestselling author Vaseem Khan.
When American millionaire and philanthropist Frank Masters dies of arsenic poisoning, Inspector Ganesh Ghote of the Bombay CID takes a moment to picture himself in the papers, triumphantly solving the case. This is no ordinary murder, and he knows it will attract a great deal of attention.
But the reality of the situation soon takes over: not only does Inspector Ghote know nothing about arsenic, but the key witnesses all seem deeply unreliable. Who can he trust at the Frank Masters Foundation for the Care of Juvenile Vagrants? The chef who tells him only what he wants to hear? The acerbic Dr Diana and her shifty dispenser? Or – least appealingly – two infuriating young boys known only as Edward G. Robinson and Tarzan?
The good inspector doggedly investigates, but the more he discovers in this perplexing case, the more he despairs of ever bringing the true killer to justice . . .
Reviews
"Mr Keating has created in Inspector Ghote an enchanting and engaging character"
P.D. James
"The Inspector Ghote books … are quite exquisite, gentle novels that should find their place on any list of good crime fiction"
Alexander McCall Smith
"Keating is an immensely talented author who has delighted fans for decades with his wonderfully witty Inspector Ghote"
Booklist
"Inspector Ghote is a most appealing sleuth, a little shy and uncertain of himself, but dogged and determined when it comes to ferreting out the truth"
Publishers Weekly
"Mr Keating has a long-established winner in his sympathetic and lively hero"
The Times
"H.R.F Keating's novels about Bombay policeman Ganesh Ghote are masterpieces of imagination"
Time Magazine
Editions
Inspector Ghote's Good Crusade by H. R. F. Keating is available in the following formats
Ebook

*

9781448303885
4th February 2020
N/A
208
$6.99
Ebook

*

9781448303885
4th February 2020
N/A
208
£4.99
Paperback

*

9781780297019
24th November 2020
140 X 215mm
208
$17.95
Paperback

*

9781780297019
30th September 2020
140 X 215mm
208
£12.99
Format
ISBN
Publication Date
Dimensions
Pages
Price
* Out of print
The Inspector Ghote Mystery Series