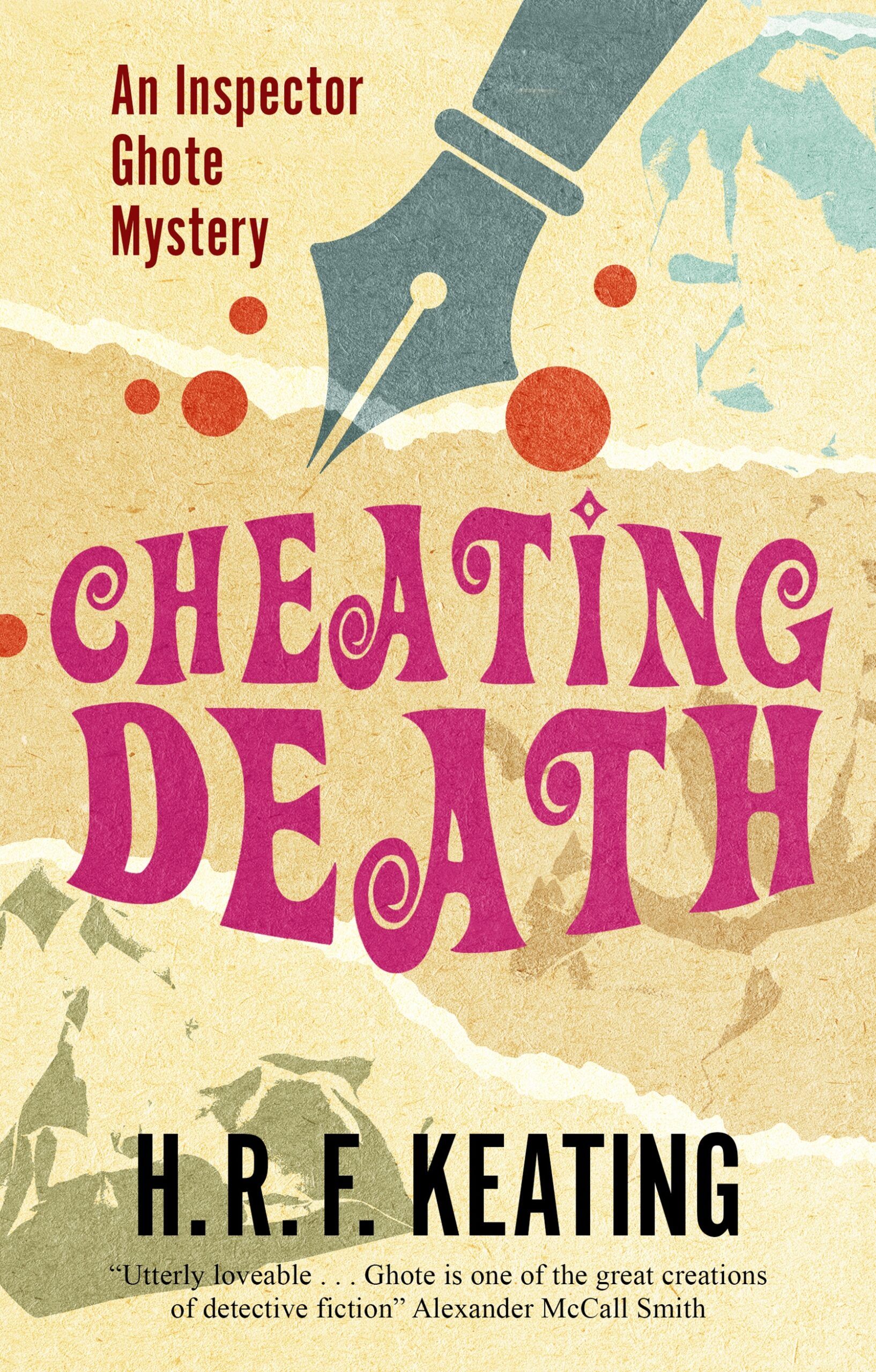 Cheating Death
by H. R. F. Keating
Inspector Ghote, 'one of the great creations of detective fiction' (Alexander McCall Smith), investigates the curious case of a stolen exam paper in this classic mystery – with a brand-new introduction by bestselling author Vaseem Khan.
Bombay University is in the grip of a cheating scandal, centred on one of its most deplorable colleges. A final exam paper has been stolen and sold prior to the test, leading to calls for the principal's immediate resignation. The prime suspect for the theft, the student Bala Chambhar, is in a coma, after taking an overdose of sleeping pills.
Inspector Ganesh Ghote of the Bombay CID is sent in to wrap up what appears to be a straightforward case: how did Bala steal the paper from Principal Bembalkar's locked office? But what he finds soon leads him to ask a different question: did Bala try to take his own life – or was he poisoned?
Hindered by student protests, and under pressure from his superiors, Ghote investigates with his usual thoroughness, only to find corruption, scandal and chaos wherever he looks . . .
Reviews
"Mr Keating has created in Inspector Ghote an enchanting and engaging character"
P.D. James
"The Inspector Ghote books … are quite exquisite, gentle novels that should find their place on any list of good crime fiction"
Alexander McCall Smith
"Keating is an immensely talented author who has delighted fans for decades with his wonderfully witty Inspector Ghote"
Booklist
"Inspector Ghote is a most appealing sleuth, a little shy and uncertain of himself, but dogged and determined when it comes to ferreting out the truth"
Publishers Weekly
"Mr Keating has a long-established winner in his sympathetic and lively hero"
The Times
"H.R.F Keating's novels about Bombay policeman Ganesh Ghote are masterpieces of imagination"
Time Magazine
Editions
Cheating Death by H. R. F. Keating is available in the following formats
Ebook

*

9781448304028
1st January 2099
N/A
176
$6.99
Ebook

*

9781448304028
1st September 2020
N/A
176
£4.99
Format
ISBN
Publication Date
Dimensions
Pages
Price
* Out of print
The Inspector Ghote Mystery Series