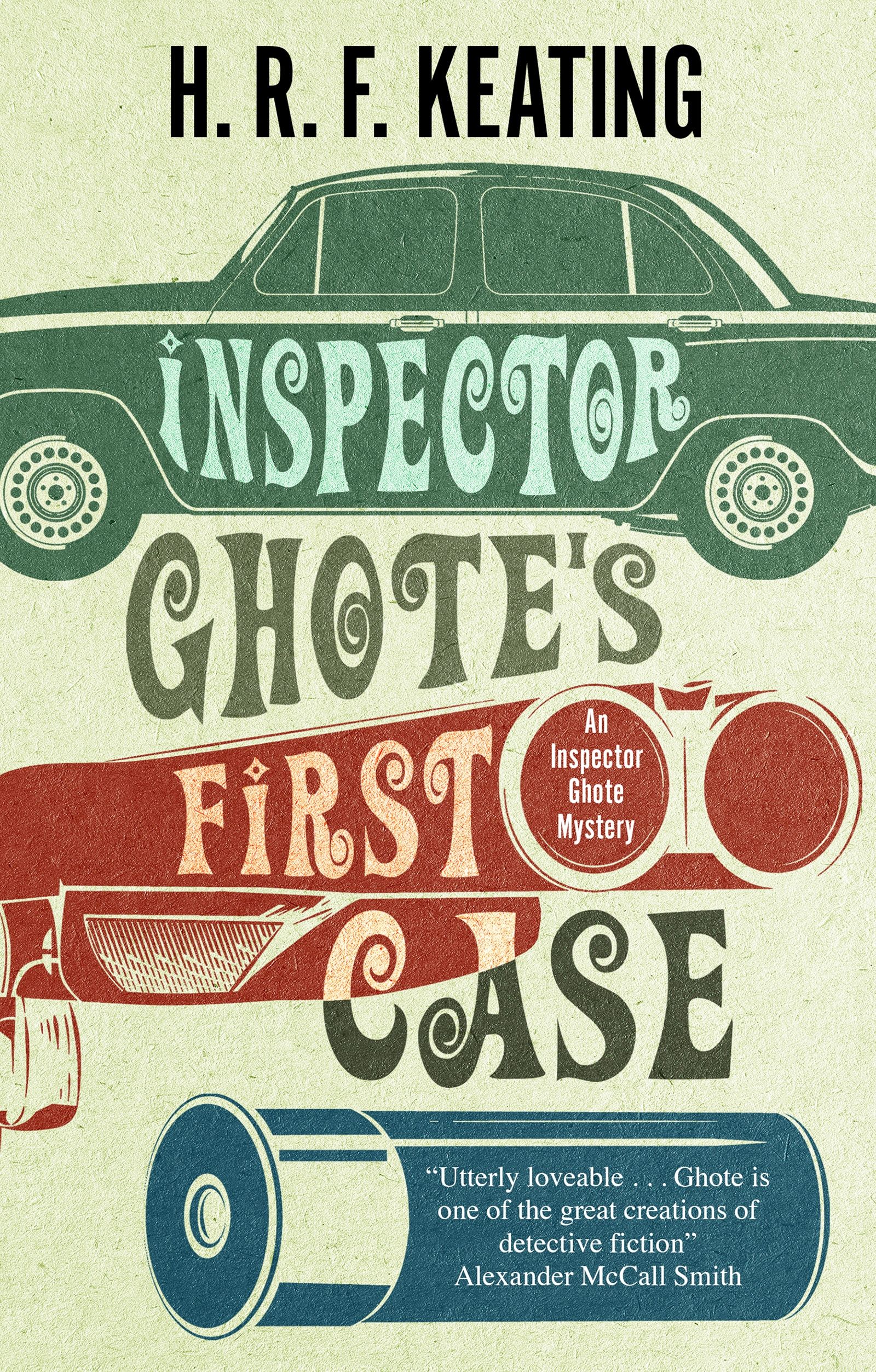 Inspector Ghote's First Case
by H. R. F. Keating
Newly-promoted Inspector Ghote, 'one of the great creations of detective fiction' (Alexander McCall Smith), investigates the curious case of the suicide of a woman who had no reason to take her own life in this classic mystery – with a brand-new introduction by bestselling author Vaseem Khan.
Assistant Inspector Ganesh Ghote of the Bombay police force is overwhelmed with joy to receive the news that he has finally achieved his life's ambition: he is to be promoted to the rank of Inspector. His heavily pregnant wife, Protima, is delighted . . . but also preoccupied with their upcoming evening plans: he has promised to take her to see a showing of Hamlet, her favourite play, at the cinema.
An unexpected knock at the door, however, means Protima is doomed to disappointment. Sir Rustom Engineer – the retired Indian Commissioner of the Bombay police ­– has personally summoned Ghote, to investigate the suicide of his friend's wife.
Reluctant to leave Protima, but short on options, Ghote travels to distant Mahabaleshwar. But instead of easy answers, the dogged inspector finds, to his dismay, a knot of dark secrets he worries he can never untangle . . .
Reviews
"Mr Keating has created in Inspector Ghote an enchanting and engaging character"
P.D. James
"The Inspector Ghote books … are quite exquisite, gentle novels that should find their place on any list of good crime fiction"
Alexander McCall Smith
"Keating is an immensely talented author who has delighted fans for decades with his wonderfully witty Inspector Ghote"
Booklist
"Inspector Ghote is a most appealing sleuth, a little shy and uncertain of himself, but dogged and determined when it comes to ferreting out the truth"
Publishers Weekly
"Mr Keating has a long-established winner in his sympathetic and lively hero"
The Times
"H.R.F Keating's novels about Bombay policeman Ganesh Ghote are masterpieces of imagination"
Time Magazine
"A welcome return for H.R.F Keating's long running series hero … Expertly plotted, the novel shows that Keating has lost none of his skill … Ghote is a detective for all seasons. Let us hope this is the first of many returns"
The Spectator on Inspector Ghote's First Case
Editions
Inspector Ghote's First Case by H. R. F. Keating is available in the following formats
Ebook

*

9781448304073
1st January 2099
N/A
288
$6.99
Ebook

*

9781448304073
1st December 2020
N/A
288
£4.99
Format
ISBN
Publication Date
Dimensions
Pages
Price
* Out of print
The Inspector Ghote Mystery Series