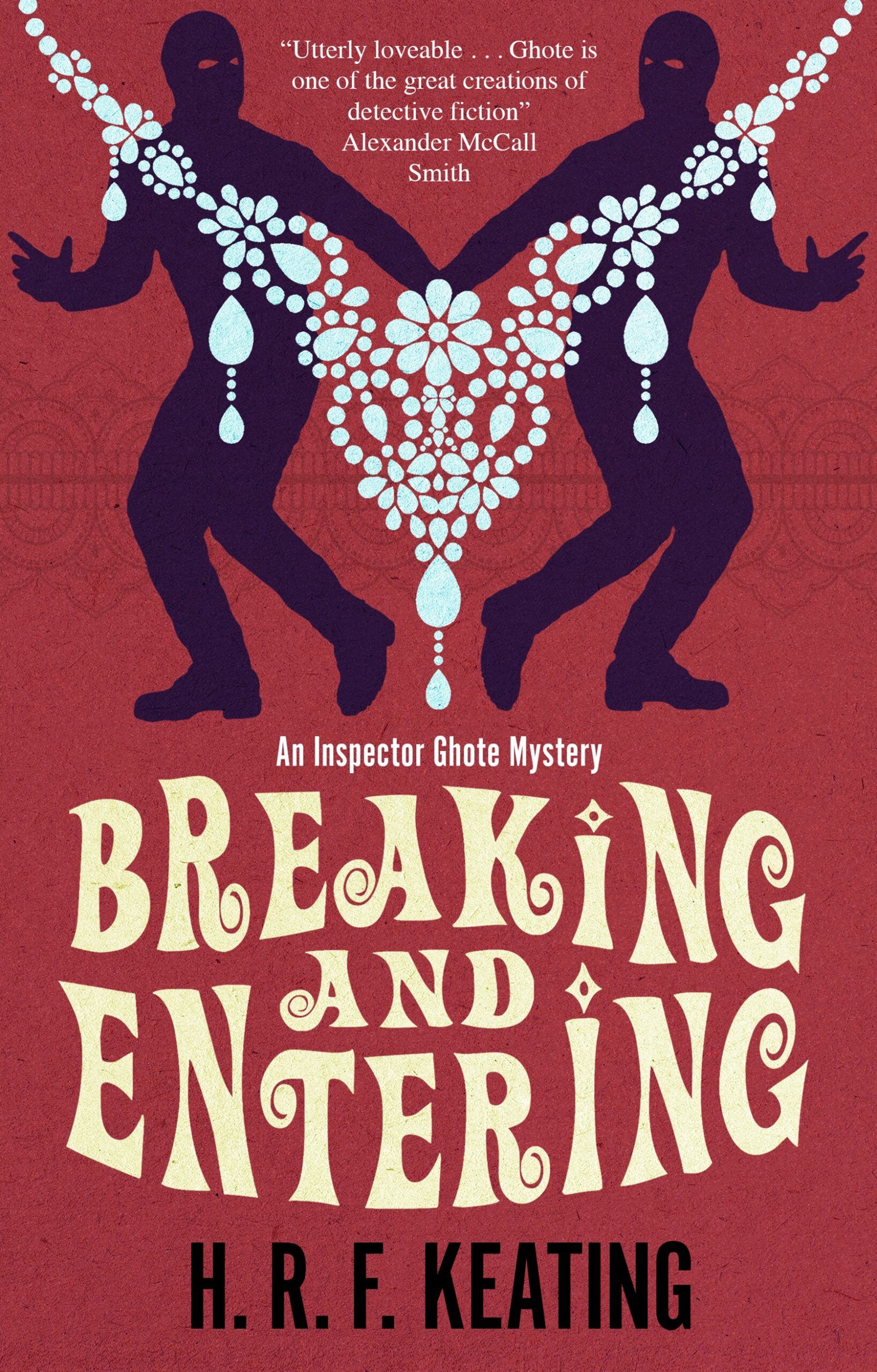 Breaking and Entering
by H. R. F. Keating
Inspector Ghote, 'one of the great creations of detective fiction' (Alexander McCall Smith), is assigned Bombay's second most important case: catching a mysterious cat burglar, who's stealing priceless jewellery from the city's richest, most influential women, in this classic mystery – with a brand-new introduction by bestselling author Vaseem Khan.
All Bombay is buzzing with news of the murder of influential millionaire Anil Ajmani, who was found stabbed to death in his heavily guarded and tightly secured mansion. Every inspector in the Crime Branch hopes to be the one to nail the killer – and that includes the good-hearted Inspector Ganesh Ghote.
Unfortunately for Ghote, he is assigned another, less glorious, task: that of tracking down a cat burglar, known as Yeshwant, who has been scaling apartment buildings in the dead of night to steal valuable pieces of jewellery. Aided – or perhaps hampered – by his old friend and colleague Axel Svensson, who's on a visit from Sweden, Ghote fights to uncover Yeshwant's true identity – and finds that there is more to the case than first meets the eye . . .
Reviews
"Mr Keating has created in Inspector Ghote an enchanting and engaging character"
P.D. James
"The Inspector Ghote books … are quite exquisite, gentle novels that should find their place on any list of good crime fiction"
Alexander McCall Smith
"Keating is an immensely talented author who has delighted fans for decades with his wonderfully witty Inspector Ghote"
Booklist
"Inspector Ghote is a most appealing sleuth, a little shy and uncertain of himself, but dogged and determined when it comes to ferreting out the truth"
Publishers Weekly
"Mr Keating has a long-established winner in his sympathetic and lively hero"
The Times
"H.R.F Keating's novels about Bombay policeman Ganesh Ghote are masterpieces of imagination"
Time Magazine
Editions
Breaking and Entering by H. R. F. Keating is available in the following formats
Ebook

*

9781448304066
1st January 2099
N/A
272
$6.99
Ebook

*

9781448304066
3rd November 2020
N/A
272
£4.99
Format
ISBN
Publication Date
Dimensions
Pages
Price
* Out of print
The Inspector Ghote Mystery Series