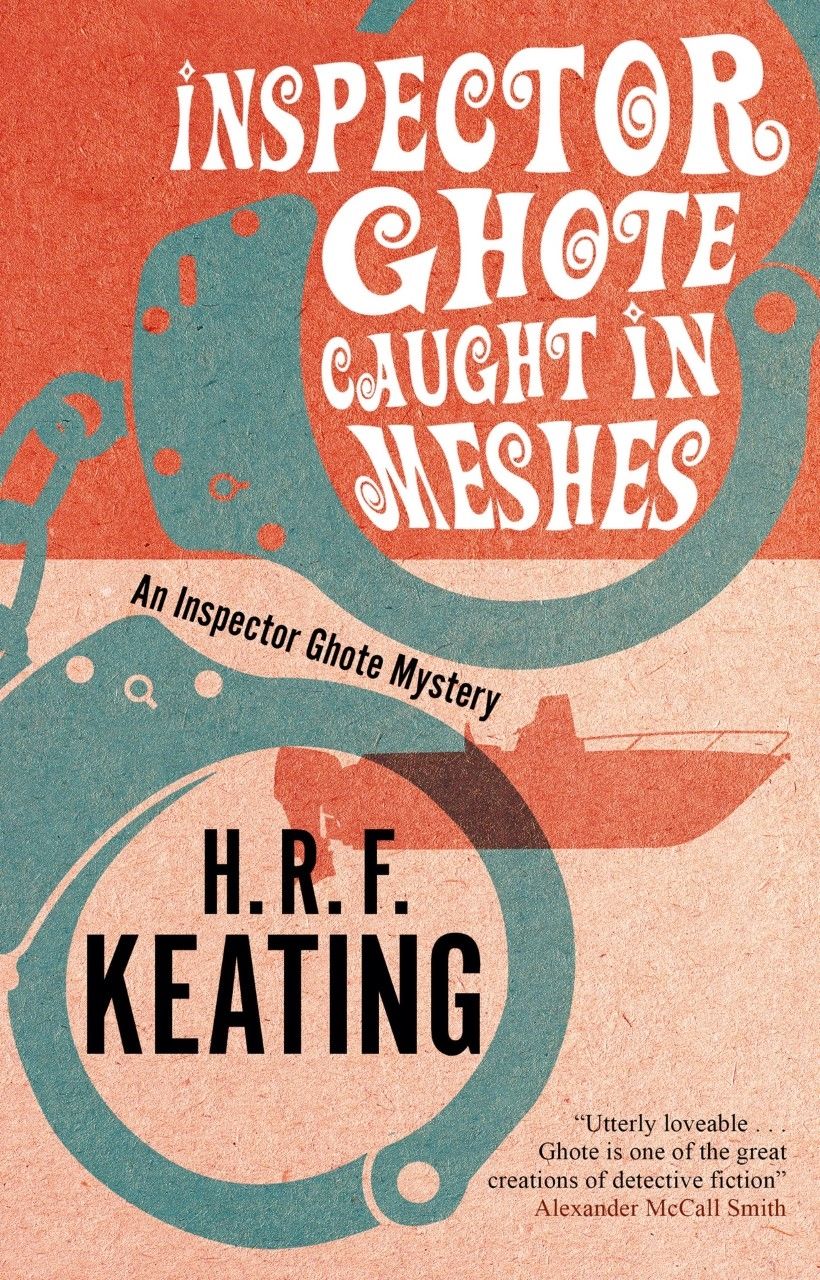 Inspector Ghote Caught in Meshes
by H. R. F. Keating
Inspector Ghote, 'one of the great creations of detective fiction' (Alexander McCall Smith), investigates a highway robbery and finds himself unexpectedly enmeshed in a world of espionage and intrigue in this classic mystery – with a brand-new introduction by bestselling author Vaseem Khan.
When an American visitor to India is killed on the lonely, dusty road between Poona and Bombay, it seems like a classic case of highway robbery. But what Inspector Ghote of the Bombay CID learns from the victim's brother – the distinguished hydrology professor, Gregory Strongbow – soon makes him suspect that everything is not as it first appeared.
Professor Strongbow is convinced that his brother, a prominent member of the Campaign for Nuclear Disarmament, was assassinated – and Inspector Ghote is inclined to agree. But convincing his boss, the irritable Deputy Superintendent Samant, is only his first challenge, in a case that quickly enmeshes the good detective in a world of espionage and intrigue. Soon, Ghote finds his own life in danger, as he is faced with a conspiracy that reaches to the very highest level of Indian politics . . .
Reviews
"Mr Keating has created in Inspector Ghote an enchanting and engaging character"
P.D. James
"The Inspector Ghote books … are quite exquisite, gentle novels that should find their place on any list of good crime fiction"
Alexander McCall Smith
"Keating is an immensely talented author who has delighted fans for decades with his wonderfully witty Inspector Ghote"
Booklist
"Inspector Ghote is a most appealing sleuth, a little shy and uncertain of himself, but dogged and determined when it comes to ferreting out the truth"
Publishers Weekly
"Mr Keating has a long-established winner in his sympathetic and lively hero"
The Times
"H.R.F Keating's novels about Bombay policeman Ganesh Ghote are masterpieces of imagination"
Time Magazine
Editions
Inspector Ghote Caught in Meshes by H. R. F. Keating is available in the following formats
Ebook

*

9781448303892
3rd March 2020
N/A
224
$6.99
Ebook

*

9781448303892
3rd March 2020
N/A
224
£4.99
Format
ISBN
Publication Date
Dimensions
Pages
Price
* Out of print
The Inspector Ghote Mystery Series