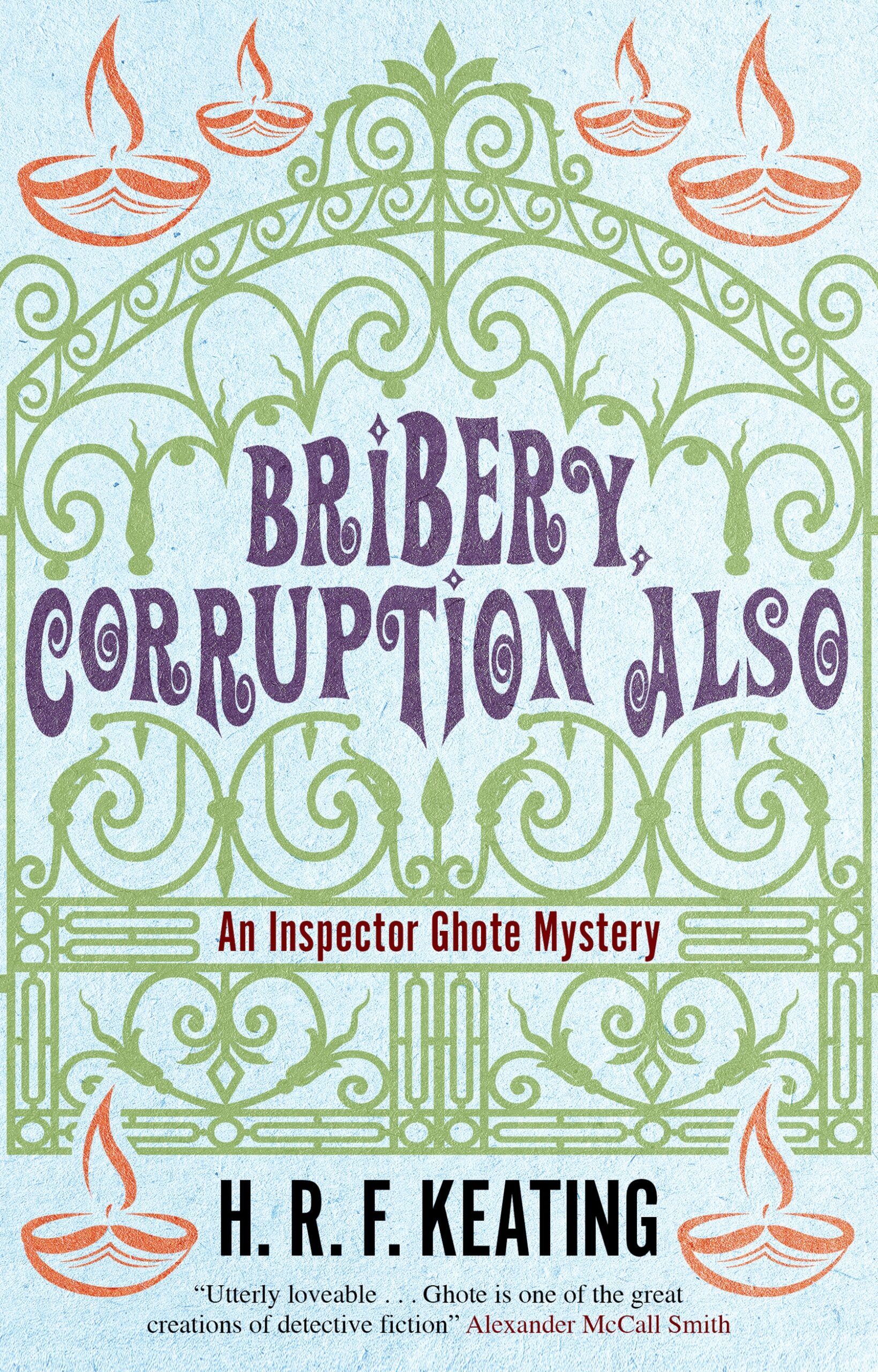 Bribery, Corruption Also
by H. R. F. Keating
Inspector Ghote, 'one of the great creations of detective fiction' (Alexander McCall Smith), accompanies his wife to Calcutta to take charge of an unexpected legacy and encounters corruption, conspiracy . . . and murder, in this classic mystery – with a brand-new introduction by bestselling author Vaseem Khan.
Inspector Ganesh Ghote of the Bombay CID is not a happy man. His wife has inherited an estate in Calcutta – and she is determined that they both move from his beloved Bombay to live a life of luxurious retirement there.
But when the couple travel to the noisy but vibrant city to view her legacy, they find their property inhabited by hostile squatters and in a terrible state of disrepair. Their lawyer, A.K. Dutt-Dastar, suggests they sell immediately, but Ghote, suspicious when he discovers there is already someone eager to buy the decaying ruin, detects a whiff of corruption and digs in his heels.
Who has the most to gain from swindling Protima, Ghote's beloved wife? There's no shortage of suspects, but as the dogged detective investigates, he runs into corrupt figures at every level. Soon, it's clear that his investigations have the potential to put both himself and Protima in very great danger . . .
Reviews
"Mr Keating has created in Inspector Ghote an enchanting and engaging character"
P.D. James
"The Inspector Ghote books … are quite exquisite, gentle novels that should find their place on any list of good crime fiction"
Alexander McCall Smith
"Keating is an immensely talented author who has delighted fans for decades with his wonderfully witty Inspector Ghote"
Booklist
"Inspector Ghote is a most appealing sleuth, a little shy and uncertain of himself, but dogged and determined when it comes to ferreting out the truth"
Publishers Weekly
"Mr Keating has a long-established winner in his sympathetic and lively hero"
The Times
"H.R.F Keating's novels about Bombay policeman Ganesh Ghote are masterpieces of imagination"
Time Magazine
Editions
Bribery, Corruption Also by H. R. F. Keating is available in the following formats
Ebook

*

9781448304059
1st November 2020
N/A
288
$6.99
Ebook

*

9781448304059
1st November 2020
N/A
288
£4.99
Format
ISBN
Publication Date
Dimensions
Pages
Price
* Out of print
The Inspector Ghote Mystery Series