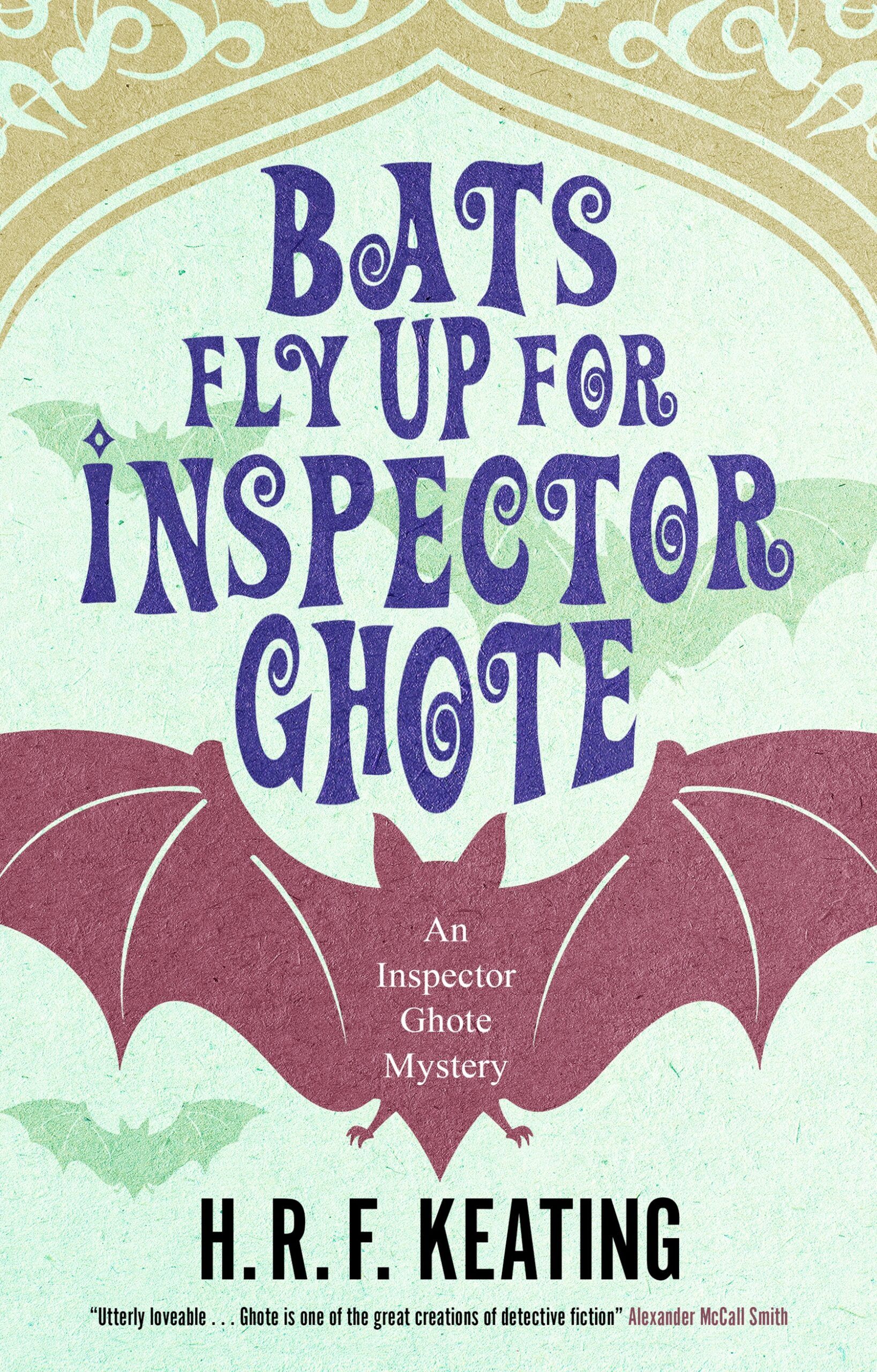 Bats Fly Up for Inspector Ghote
by H. R. F. Keating
Inspector Ghote, 'one of the great creations of detective fiction' (Alexander McCall Smith), is sent undercover to find corruption within the very police force where he works, in this classic mystery – with a brand-new introduction by bestselling author Vaseem Khan.
There are bats everywhere. Swooping and darting overhead, portending darkness and its renewed flurry of uncheckable pickpocketing. In the back garden, terrifying Inspector Ghote's wife and child and stripping his prized plantain tree of fruit.
But the modest yet determined Bombay detective must contend with more serious bats – the five, possibly corrupt, CID officers who make up the Black-money and Allied Transaction Squad, the anti-fraud team known as the Bats. His assignment has come from the top: join the squad and spy on their every move, to uncover which of the high-flying officers is leaking information to the very criminals they're meant to be arresting.
Ghote, who is currently out of favour with his boss, sees in this new assignment a chance to prove himself. But as his time with the squad increases, so do his suspicions about the whole team. His instincts tell him to trust no one – and soon that includes his own family . . .
Reviews
"Mr Keating has created in Inspector Ghote an enchanting and engaging character"
P.D. James
"The Inspector Ghote books … are quite exquisite, gentle novels that should find their place on any list of good crime fiction"
Alexander McCall Smith
"Keating is an immensely talented author who has delighted fans for decades with his wonderfully witty Inspector Ghote"
Booklist
"Inspector Ghote is a most appealing sleuth, a little shy and uncertain of himself, but dogged and determined when it comes to ferreting out the truth"
Publishers Weekly
"Mr Keating has a long-established winner in his sympathetic and lively hero"
The Times
"H.R.F Keating's novels about Bombay policeman Ganesh Ghote are masterpieces of imagination"
Time Magazine
Editions
Bats Fly Up for Inspector Ghote by H. R. F. Keating is available in the following formats
Ebook

*

9781448303939
1st May 2020
N/A
192
$6.99
Ebook

*

9781448303939
1st May 2020
N/A
192
£4.99
Format
ISBN
Publication Date
Dimensions
Pages
Price
* Out of print
The Inspector Ghote Mystery Series