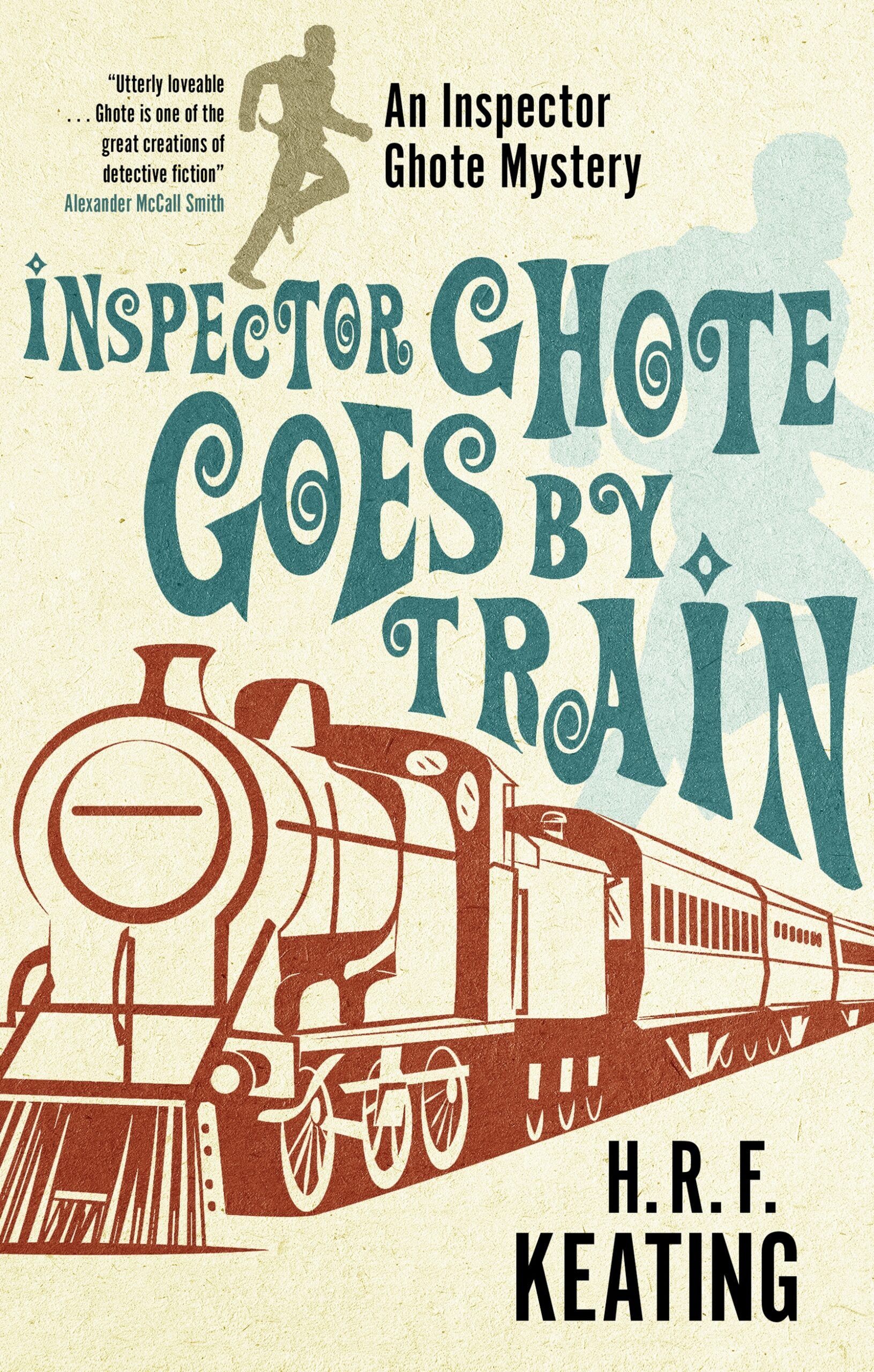 Inspector Ghote Goes by Train
by H. R. F. Keating
Quietly dignified Inspector Ghote, 'one of the great creations of detective fiction' (Alexander McCall Smith), finds himself trapped on a train with a fellow passenger who may – or may not – be the legendary confidence trickster he is travelling to collect, in this classic mystery – with a brand-new introduction by bestselling author Vaseem Khan.
When Inspector Ganesh Ghote boards the train to Calcutta, he's looking forward to spending forty hours detached from his responsibilities, but nevertheless still doing his job. He is on his way to collect legendary swindler A. K. Bhattacharya, who's defrauded wealthy art-lovers for years, and bring him back to Bombay to stand trial.
But his peace and quiet is immediately disturbed by a chatty fellow traveller, who, Ghote soon realises, talks relentlessly but never gives anything personal away. Who is this man, who never takes off his sunglasses, and whose hair appears freshly dyed? The good inspector's heart stops when he sees the initials on his companion's case: A.K.B.
A. K. Bhattacharaya, the master trickster, is in prison in Calcutta, awaiting transfer under Ghote's custody to Bombay. It would be the wildest fantasy to think he should be sitting on the train with Ghote instead.
Wouldn't it?
Reviews
"Mr Keating has created in Inspector Ghote an enchanting and engaging character"
P.D. James
"The Inspector Ghote books … are quite exquisite, gentle novels that should find their place on any list of good crime fiction"
Alexander McCall Smith
"Keating is an immensely talented author who has delighted fans for decades with his wonderfully witty Inspector Ghote"
Booklist
"Inspector Ghote is a most appealing sleuth, a little shy and uncertain of himself, but dogged and determined when it comes to ferreting out the truth"
Publishers Weekly
"Mr Keating has a long-established winner in his sympathetic and lively hero"
The Times
"H.R.F Keating's novels about Bombay policeman Ganesh Ghote are masterpieces of imagination"
Time Magazine
Editions
Inspector Ghote Goes by Train by H. R. F. Keating is available in the following formats
Ebook

*

9781448303922
1st January 2099
N/A
224
$6.99
Ebook

*

9781448303922
1st April 2020
N/A
224
£4.99
Format
ISBN
Publication Date
Dimensions
Pages
Price
* Out of print
The Inspector Ghote Mystery Series