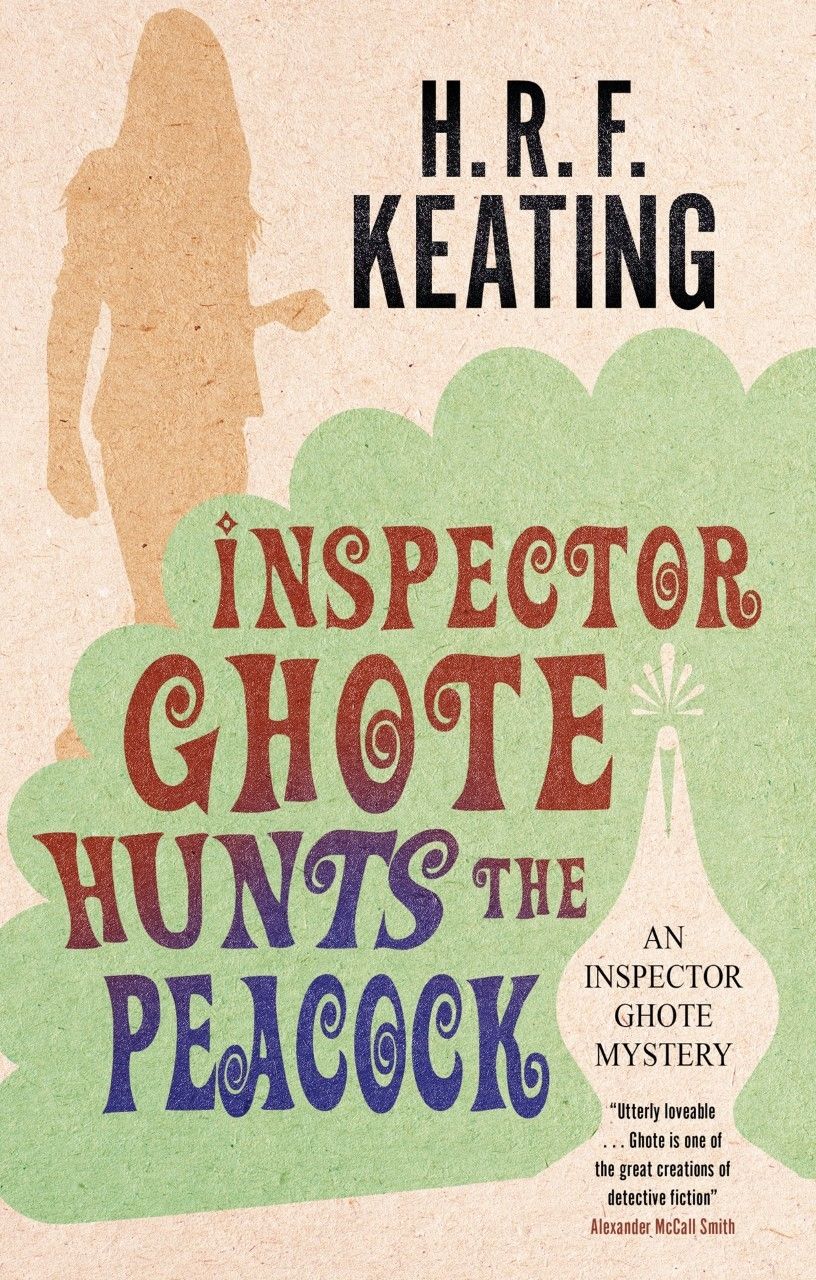 Inspector Ghote Hunts the Peacock
by H. R. F. Keating
Indefatigable Inspector Ghote, 'one of the great creations of detective fiction' (Alexander McCall Smith), investigates a young woman's puzzling disappearance in swinging sixties London in this classic mystery – with a brand-new introduction by bestselling author Vaseem Khan.
Inspector Ganesh Ghote of the Bombay CID is determined not to put a foot wrong when he arrives in England, the land of calm, dignity and order. He is, himself, on the most dignified of missions: attending the Emergency Conference on the Smuggling of Dangerous Drugs, on behalf of his hospitalised boss.
But, almost immediately, things go wrong. Not only is his suitcase the shabbiest at the airport, but he is unexpectedly met in the Arrivals hall by a noisy, weeping relative, who clutches his feet and implores him to investigate the disappearance of a seventeen-year-old girl known, mystifyingly, as the Peacock.
Much against his will, Ghote finds himself dividing his precious time in London between his duties at the conference and his unofficial investigations – investigations which take him into a darker, seedier London than he'd ever imagined possible.
Reviews
"Mr Keating has created in Inspector Ghote an enchanting and engaging character"
P.D. James
"The Inspector Ghote books … are quite exquisite, gentle novels that should find their place on any list of good crime fiction"
Alexander McCall Smith
"Keating is an immensely talented author who has delighted fans for decades with his wonderfully witty Inspector Ghote"
Booklist
"Inspector Ghote is a most appealing sleuth, a little shy and uncertain of himself, but dogged and determined when it comes to ferreting out the truth"
Publishers Weekly
"Mr Keating has a long-established winner in his sympathetic and lively hero"
The Times
"H.R.F Keating's novels about Bombay policeman Ganesh Ghote are masterpieces of imagination"
Time Magazine
Editions
Inspector Ghote Hunts the Peacock by H. R. F. Keating is available in the following formats
Ebook

*

9781448303908
3rd March 2020
N/A
224
$6.99
Ebook

*

9781448303908
3rd March 2020
N/A
224
£4.99
Format
ISBN
Publication Date
Dimensions
Pages
Price
* Out of print
The Inspector Ghote Mystery Series