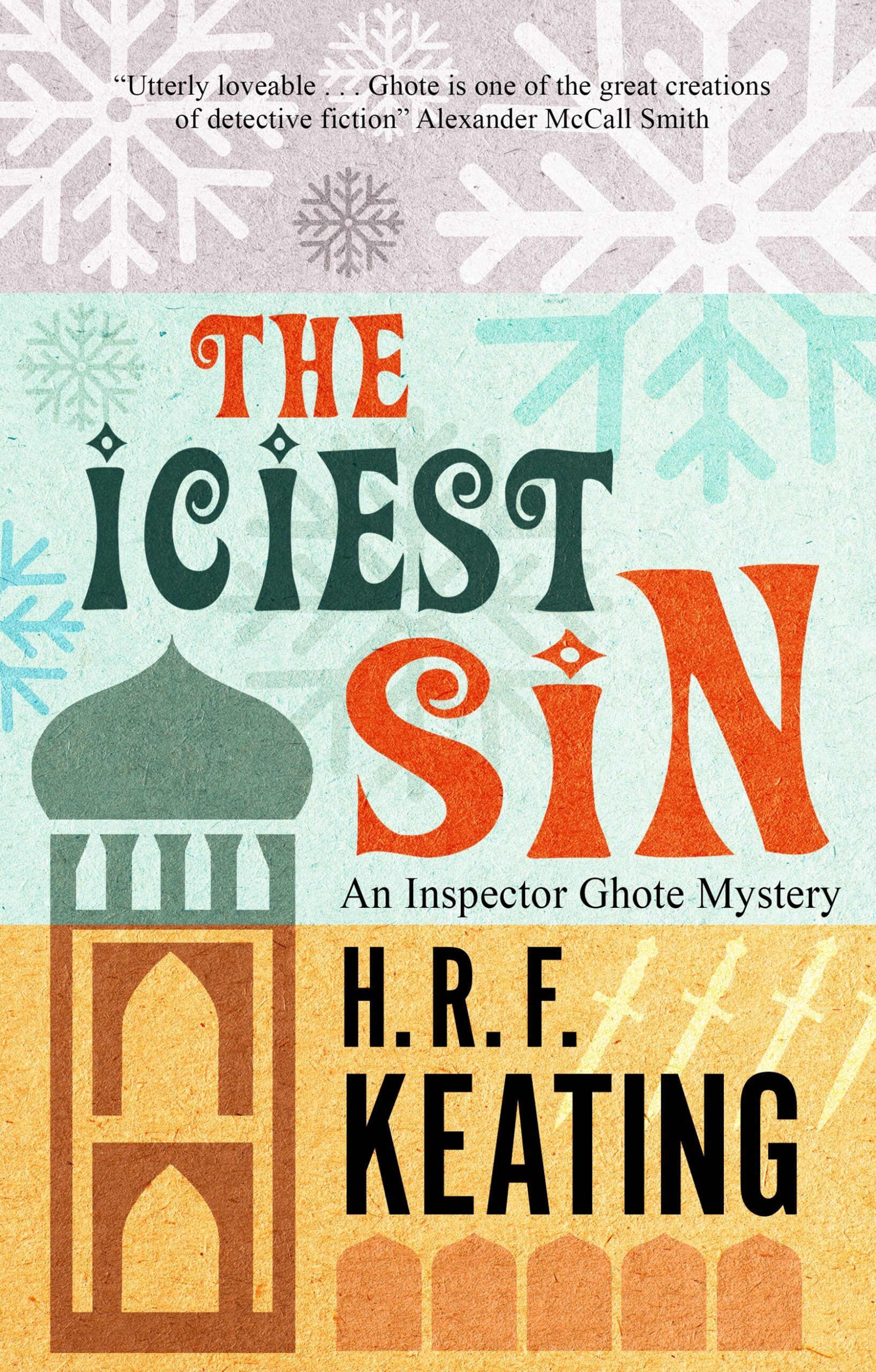 The Iciest Sin
by H. R. F. Keating
Inspector Ghote, 'one of the great creations of detective fiction' (Alexander McCall Smith), discovers why blackmail is known as the 'iciest sin' when he sets a trap for a blackmailer ­– and falls into it himself, in this classic mystery with a brand-new introduction by bestselling author Vaseem Khan.
Miss Dolly Daruwala may well be the most practised blackmailer Bombay has ever seen, or so Inspector Ghote's superiors tell him. Dolly has angered – and impoverished – many highly placed officials, and has become an embarrassment to the influential Parsi community. They want an end to her vile practices.
To his deep dismay, Ghote discovers that he has been selected to conduct a highly irregular, and illegal, act of his own: break into the blackmailer's apartment and catch her in the act. But what the good detective ends up witnessing, from his uncomfortable position under Miss Daruwala's bed, is a crime of an even great magnitude: murder.
Shaken and confused, Ghote hesitates – and allows the murderer to escape, setting in motion a chain of events that has the power to rob Ghote of everything he holds dear . . .
Reviews
"Mr Keating has created in Inspector Ghote an enchanting and engaging character"
P.D. James
"The Inspector Ghote books … are quite exquisite, gentle novels that should find their place on any list of good crime fiction"
Alexander McCall Smith
"Keating is an immensely talented author who has delighted fans for decades with his wonderfully witty Inspector Ghote"
Booklist
"Inspector Ghote is a most appealing sleuth, a little shy and uncertain of himself, but dogged and determined when it comes to ferreting out the truth"
Publishers Weekly
"Mr Keating has a long-established winner in his sympathetic and lively hero"
The Times
"H.R.F Keating's novels about Bombay policeman Ganesh Ghote are masterpieces of imagination"
Time Magazine
Editions
The Iciest Sin by H. R. F. Keating is available in the following formats
Ebook

*

9781448304004
1st January 2099
N/A
184
$6.99
Ebook

*

9781448304004
1st September 2020
N/A
184
£4.99
Format
ISBN
Publication Date
Dimensions
Pages
Price
* Out of print
The Inspector Ghote Mystery Series