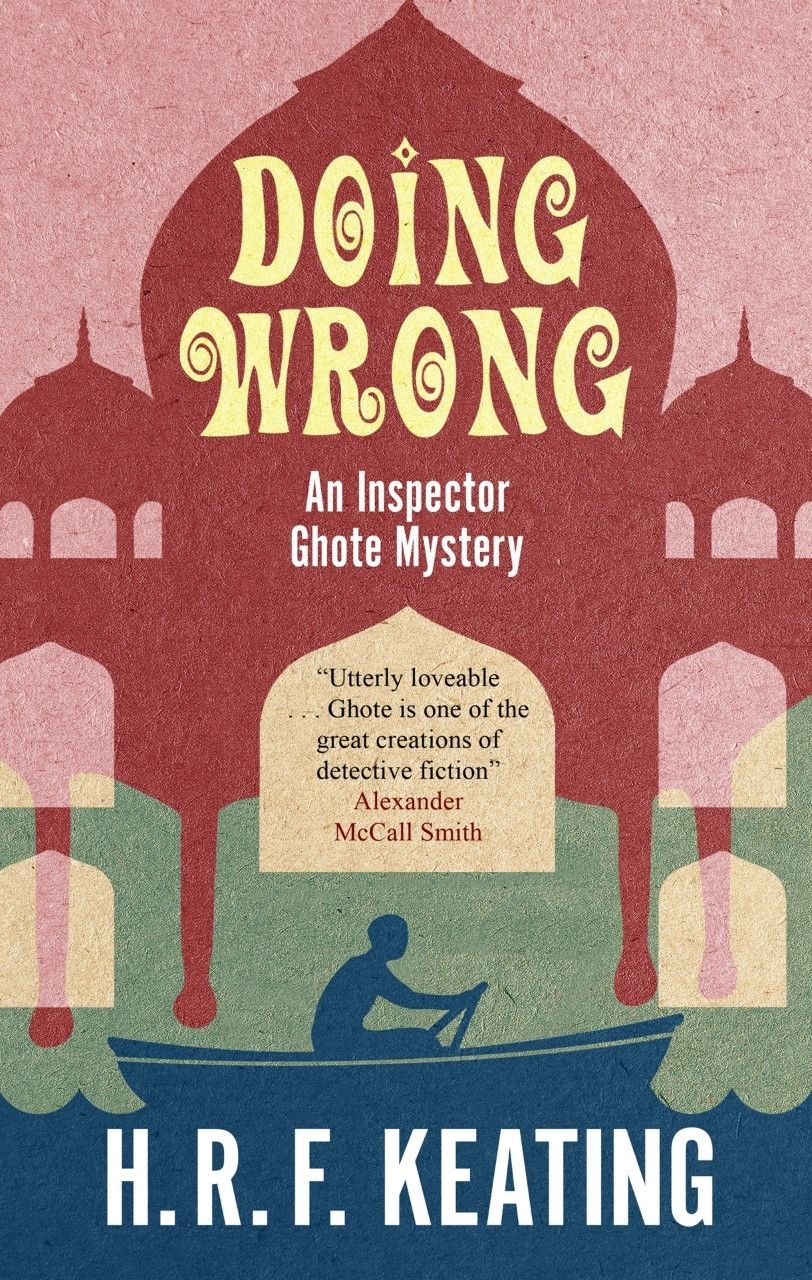 Doing Wrong
by H. R. F. Keating
Inspector Ghote, 'one of the great creations of detective fiction' (Alexander McCall Smith), plays an unwitting game of cat and mouse with a cunning killer in the holy city of Benares, in this classic mystery – with a brand-new introduction by bestselling author Vaseem Khan.
The late Mrs Shoba Popatkar was a beloved national figure, known throughout India for her lifelong commitment to virtuous causes. But now her life has been brutally snuffed out, and the killer comes from the most unlikely place: the holy city of Banares, where the waters of the Ganges welcome thousands for the ultimate pilgrimage.
Inspector Ghote of the Bombay CID, sent to investigate the peculiar circumstances surrounding her murder, feels only too keenly the official pressure to come up with a simple solution. But the clues are scanty, and his only guide in the unfamiliar city is a garrulous old inspector who seems determined to tell Ghote every historical anecdote he knows.
Little does Ghote know, however, that every misstep brings him closer to the killer – but the price of solving the case may be more than he is willing to pay . . .
Reviews
"Mr Keating has created in Inspector Ghote an enchanting and engaging character"
P.D. James
"The Inspector Ghote books … are quite exquisite, gentle novels that should find their place on any list of good crime fiction"
Alexander McCall Smith
"Keating is an immensely talented author who has delighted fans for decades with his wonderfully witty Inspector Ghote"
Booklist
"Inspector Ghote is a most appealing sleuth, a little shy and uncertain of himself, but dogged and determined when it comes to ferreting out the truth"
Publishers Weekly
"Mr Keating has a long-established winner in his sympathetic and lively hero"
The Times
"H.R.F Keating's novels about Bombay policeman Ganesh Ghote are masterpieces of imagination"
Time Magazine
Editions
Doing Wrong by H. R. F. Keating is available in the following formats
Ebook

*

9781448304035
1st October 2020
N/A
224
£4.99
Ebook

*

9781448304035
1st October 2020
N/A
224
$6.99
Paperback

*

9781780297033
30th November 2020
140 X 218mm
208
£13.99
Format
ISBN
Publication Date
Dimensions
Pages
Price
* Out of print
The Inspector Ghote Mystery Series